Enter the world of eye creams with impossible promises and unpronounceable ingredients. It can be a scary place with creeps like petroleum, parabens and worse hiding behind pretty labels. No need to worry though, because I spent the last month on an ingredient reading, cream slathering quest to find the best natural, cruelty-free and vegan eye creams so that we can all pamper our peepers safely.
Without further ado, here is a list of the best vegan eye creams & why I love them:
1) La Mav's Bio-A7 Firming Eye Lotion
La Mav's Australian-made eye lotion is certified organic, certified cruelty-free, vegan and features extracts from hibiscus, chlorella and moringa. It has a light silky texture that lets you apply it with minimal pressure and it absorbs quickly which is perfect for a morning skincare routine. It also targets dark circles, puffiness and fine lines all at once which saves you from having to use multiple products for multiple concerns. Get more info and the full ingredient list at www.lamav.com where it retails for a reasonable $32.95.
2) Pelle Beauty's Eye Balm
Formulated in stick form, the Pelle Beauty Eye Balm is compact and convenient.  Don't let its small size fool you though, it's a super moisturizer with 5 delicious smelling oils that melt into your skin on contact.  It also has the shortest, cleanest and most readable ingredient list I could find.  Try using the balm at night or in the Winter when you need extra moisture.  Get more info and the full ingredient list at www.pellebeauty.com where it retails for an affordable $20.00.
3) MyChelle's Magnolia Fresh Eyes Serum
A more luxurious option, MyChelle's eye serum is a multi-tasker that targets dark circles and puffiness with the help of green coffee, daisy and magnolia extracts that help your skin release excess fluid.  How can it not give you bright eyes with amazing ingredients like that?  It's a fresh smelling, clear gel that smoothes on nicely and absorbs in just a few minutes.  Get more info and the full ingredient list at www.mychelle.com where it retails for $41.00.
Want to try out a few eye creams before making a commitment to one of the above? The Vegancuts Beauty Box is a great way to do just that! Learn more here. If you've already found your perfect match, share it with the rest of us in the comments below.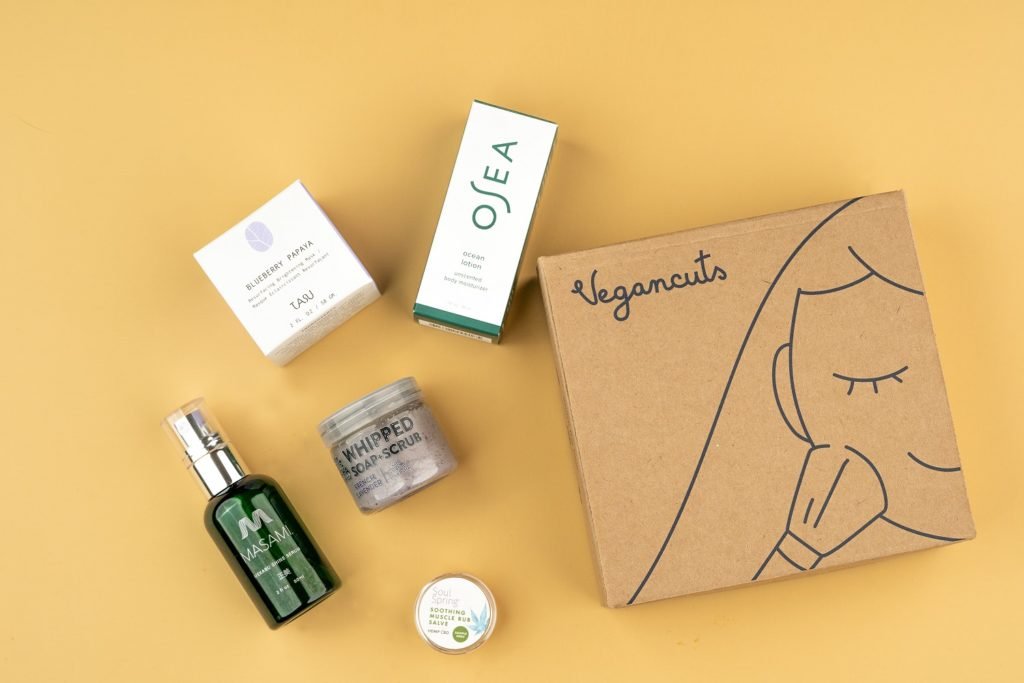 does the hard work for you every month by bringing you 4+ of the most unique and luxurious vegan and cruelty-free skin and body care products through the Vegancuts Beauty Box. Learn more about the Beauty Box here.