Are you searching for the most influential vegan activists going the extra mile(s) to help animals and end animal cruelty?
Below, you will find a list of some of the most incredible vegan activists working hard to bring more awareness and inspire hundreds of people to go vegan.
Vegan or not, following animal rights activists will open up a new perspective, inspire you, and teach you about animal injustice and the fantastic benefits of going vegan.
Let's begin!
13 Vegan Activists You Must Know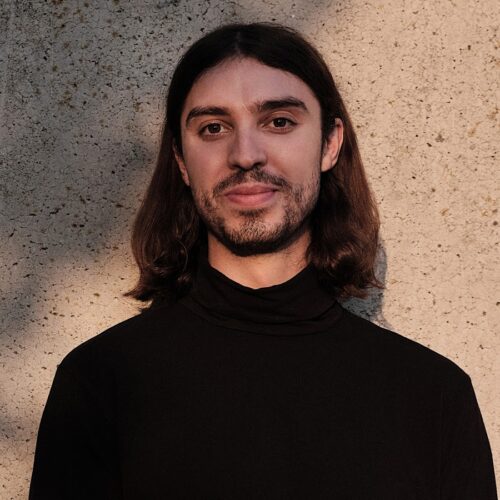 Ed Winters, a.k.a. Earthling Ed, is a vegan educator, best-selling author, public speaker, and content creator.
He is widely known for his worldwide viral debates, speeches, and video essays. Some of the unique things Ed did are:
Unity Diner, a

non-profit vegan restaurant, opened in 2018 in London, where all the profits go directly back to helping animals.

Surge

– Ed is a co-founder of Surge, an animal rights organization based in London.

Surge Sanctuary

– home to (currently) over 100 abused and unwanted animals on an 18-acre site in England.

This Is Vegan Propaganda

– an incredibly empowering and groundbreaking book on veganism for vegans and skeptics alike.
Fun fact:
Just in 12 months, Ed gave 107 talks to a total of 27,600 people & 33,248 people signed up to go vegan through his online content.
Ed is one of the best vegan activists you must follow; he is an incredible inspirational activist who does a lot of positive change.
You can follow Earthling Ed on:
Greta Thunberg is another well-known environmentalist.
Her main reason for being vegan is because animal agriculture is one of the leading causes of global warming and climate change.
The climate activist has been shifting her focus to farming and veganism lately. In some of her latest campaigns, where she advocates for a shift to a plant-based diet to prevent more ecological and health crises: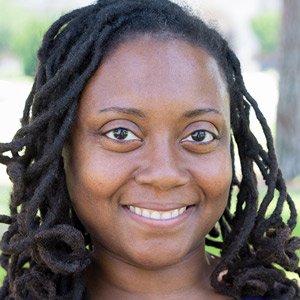 Brenda Sanders is a vegan activist that takes part in various organizations, workshops, and ways to promote the vegan diet.
Sanders became vegan herself 23 years ago, and throughout her career as a vegan activist, she started:
Thrive Baltimore

– Co-founder of a community center that offers classes & workshops that support people in living healthier, more sustainable lives.

Afro-Vegan Society

– Executive Director of an organization that provides resources to people to assist them in transitioning to veganism.

Vegan SoulFest

– Co-Creator of a festival that celebrates the culture and vegan living.

The Greener Kitchen

– Co-Owner of a plant-based deli and food distributor.
To learn more about her activism, watch the video below, or follow her over: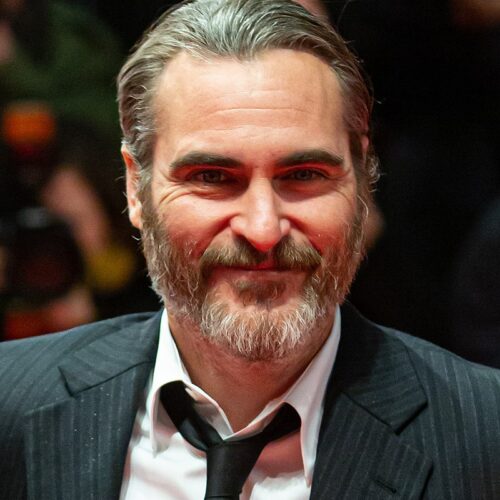 Joaquin Phoenix has been vegan since the age of 3 when he and his siblings saw how fish is killed. After seeing it, they decided to stop eating all animal products.
Throughout the years, he's been advocating and working with various animal rights organizations to create different ads and speeches promoting veganism.
One of the first ones was for PETA 1998, when Joaquin called on people to celebrate the holidays without eating turkeys:
There are many compelling speeches he had, and we can't forget the one when he won an Oscar in 2020:
With his wife Rooney Mara, Joaquin was one of the narrators of the documentary Dominion, which you can watch completely free of charge here.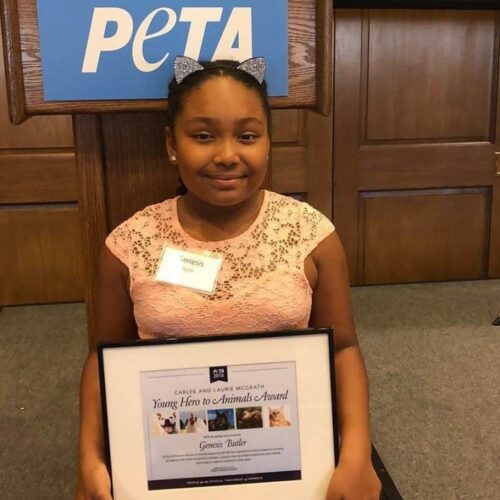 Genesis Butler is a 15-year-old environmental and animal rights activist. From an early age, Genesis felt that she had a connection to animals, and she became vegetarian overnight when she learned where the meat comes from.
After learning more about where and how other animal products come from, she decided to become vegan. After a while – her whole family followed her!
She started Genesis For Animals with a mission to fund sanctuaries and rescues that provide animals with a home.
Couple of years ago, her TedTalk on her vision for healing the planet got a lot of attention –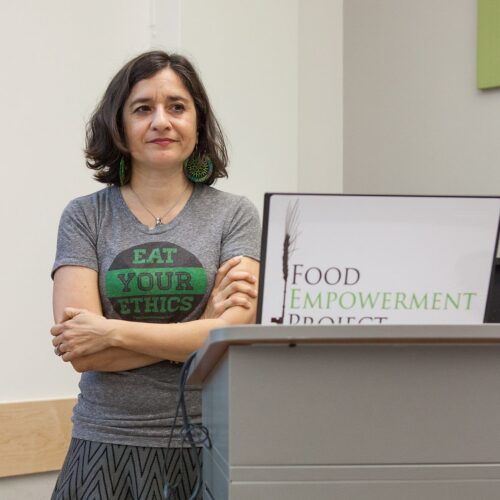 Lauren has been active in the animal rights movement for over 30 years.
During those time, she investigated factory farms and ran consumer campaigns, and she also had a powerful TedTalk that you can watch here:
She is also the founder and president of the Food Empowerment Project. FEP is an organization that seeks to create a more sustainable world by recognizing the power of one's food choices.
You can follow Lauren Ornelas here: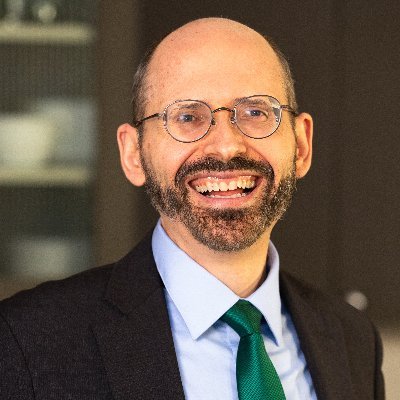 Michael Greger is an American physician licensed as a general practitioner specializing in clinical nutrition. He is also an author and professional speaker on public health issues.
Michael Greger is a well-known advocate of a whole-food, plant-based diet. He promotes it with his books, lectures, website, and social media platforms.
Most importantly, all of his claims are evidence and science-based, and his books How Not to Die, The How Not to Die Cookbook, and How Not to Diet became instant New York Times bestsellers.
You can follow his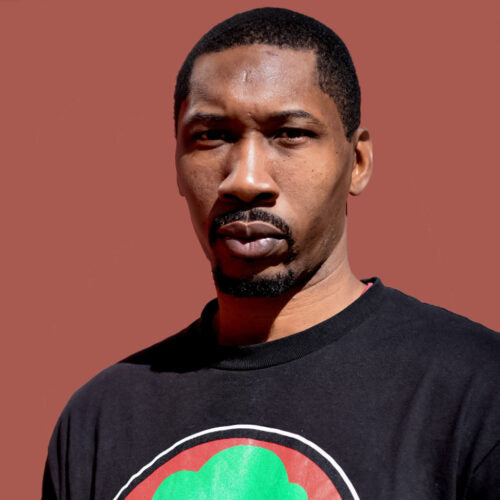 Omowale Adewale is a community organizer and an educator using his praxis Unapologetically Black Vegan Intersectionality.
He is the founder of Black VegFest and the author of "An Introduction to Veganism and Agricultural Globalism."
It is a self-published piece focused on helping the international community navigate the food industry in search of ethical resources in food and nutrition.
Follow Omowale here:
Tracye is a best-selling author, an award-winning public health nutritionist, vegan activist, author, and speaker.
She's been vegan for 35 years. For most of this time (30 years), she's been teaching people everything they need to know to go vegan easily and confidently.
Tracye is proclaimed to be one of the main reasons for the widespread rise of veganism among African Americans — the fastest-growing vegan demographic in the U.S.!
Follow her work here: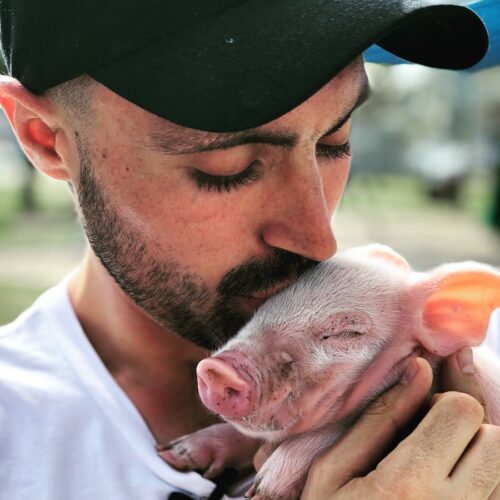 Joey Carbstrong is an Australian animal rights activist who became vegan in 2013 when he decided to turn his life around and do some good in the world.
He is more radical, and most of his vegan activism is through social media, public speaking engagements, debates, and various televised interviews.
You can follow him over: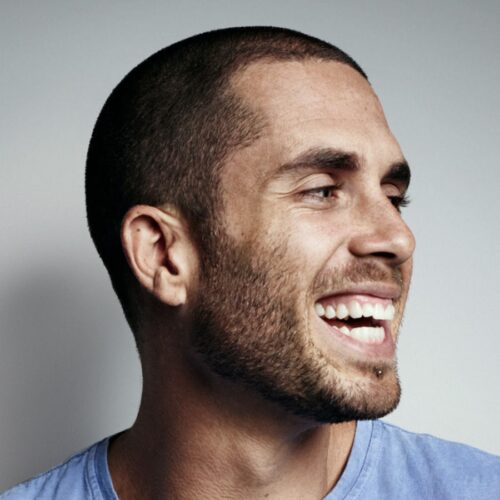 James Aspey is an Australian animal rights activist and lecturer.
After experimenting with vegetarianism and learning that he can be healthy without contributing abuse and slaughter of animals, he went vegan.
After that, he saw a profound change I experienced was the way he viewed animals. He also felt much healthier and more energized.
James Aspey decided to take a year-long vow of silence to raise awareness of animal cruelty.
After his vow, he traveled the world giving speeches, documenting slaughterhouses, filming debates on the streets, etc.
He was amazed that many people told him that he inspired them to go vegan after his first talk. That's what pushed him to give over 250 free speeches worldwide.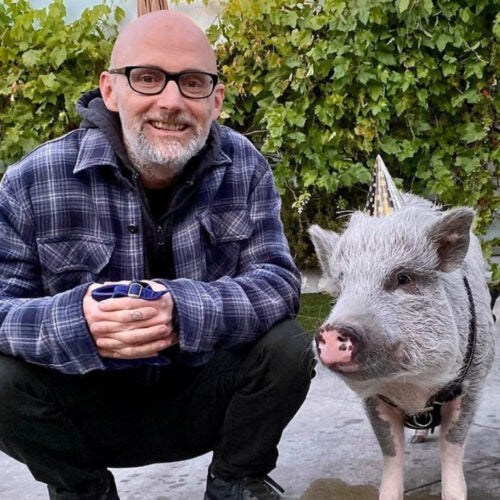 Award-winning American musician and animal advocate Moby has been vegan for nearly 36 years, since 1987.
He is a long-term supporter of several organizations like PETA and Mercy For Animals. He also owns Little Pine – an LA-based vegan restaurant to raise funds for animal rights causes.
Moby regularly uses his platform to educate followers about animal rights and environmental issues. He also tattooed his neck with the words "Vegan For Life."
He is an influential figure in both electronic music and the vegan movement. To hear more about his story of becoming vegan, you can watch his TedTalk below: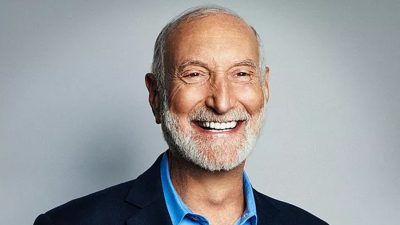 Dr. Michael Klaper is a clinician, internationally-recognized teacher, and speaker on diet and health.
As his medical career progressed, Dr. Klaper realized that many diseases people had been made or worsened by their diets and animal consumption.
He became a vegan in 1981. Over his career, he produced numerous health videos, webinars, and articles for scientific journals and the popular press, advocating plant-based diets and the end of animal cruelty worldwide.
Follow him on:
There you have it – a list of the most influential vegan activists and were to follow them to get a daily dose of inspiration and knowledge about veganism.
Many more amazing vegan activists are doing amazing things to reduce animal cruelty; feel free to share your favorite ones with us in the comments below!
Discover the best of vegan!
The Discovery Snack Box is a monthly delivery of the 10+ best vegan sweet and savory snacks & drinks on the market.
The Beauty Box, on the other hand, offers 6 carefully curated vegan skincare products worth over $80 and offering exceptional performance.
All the products are always vegan, cruelty-free, paraben-free, and free of harmful chemicals.