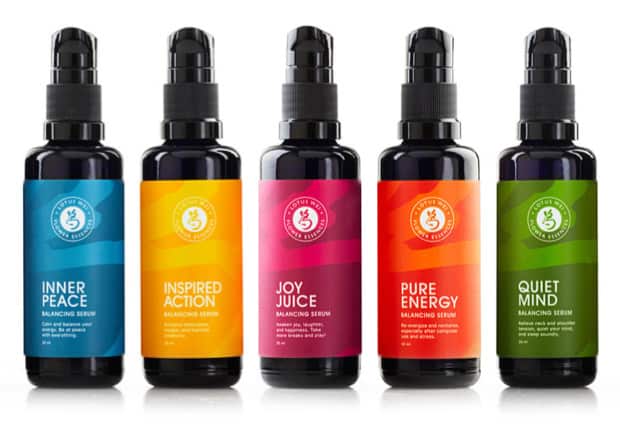 Aromatherapy Basics: The Essential Essential Oils
Aromatherapy uses essential oils to improve mood, body function, and health. In this post, we've collected our five go-to scents to help you reap the benefits of this alternative health practice.
Lavender
Odds are you've got at least one product that features this clean and appealing scent. Lavender is in everything from deodorant—check it out in Meow Meow Tweet Deodorant Cream—to mixed essential oils like Inner Peace, a mist from Lotus Wei.

Experiencing sleeplessness or emotional stress? Lavender's for you.
Blood Orange
Orange in all its types is a perky, lively scent. It's known to help indigestion and can even help address high blood pressure. Try it out in Joy Juice, a serum from Lotus Wei.
Experiencing depression or indigestion? Give Blood Orange a go.
Peppermint
This essential oil is know to help when you're feeling under the weather. You can find it and its minty relatives in everything from—you guessed it—toothpaste to lip balms like this one from The Fanciful Fox.
Experiencing low energy levels or headaches? Try Peppermint.
Sandalwood
Sandalwood is the perfect oil to help you relax and sleep deeply with its sweet, warm, and woody aroma. Give it a smell in Delicacy, a scent from Grasse Roots Perfumery.
Experiencing sleeplessness or inflammation? We recommend Sandalwood.
Myrrh
Myrrh boasts a rich, smoky scent and can help body inflammation. If you haven't given it a try before, check it out in The Dirt Mineral Toothbrushing Powder.
Experiencing restlessness or swelling? Myrrh's your scent.
We love essential oils, and they are an essential—excuse the pun—part of our self care routine. What's your go-to aroma? We would love to know in the comments below!