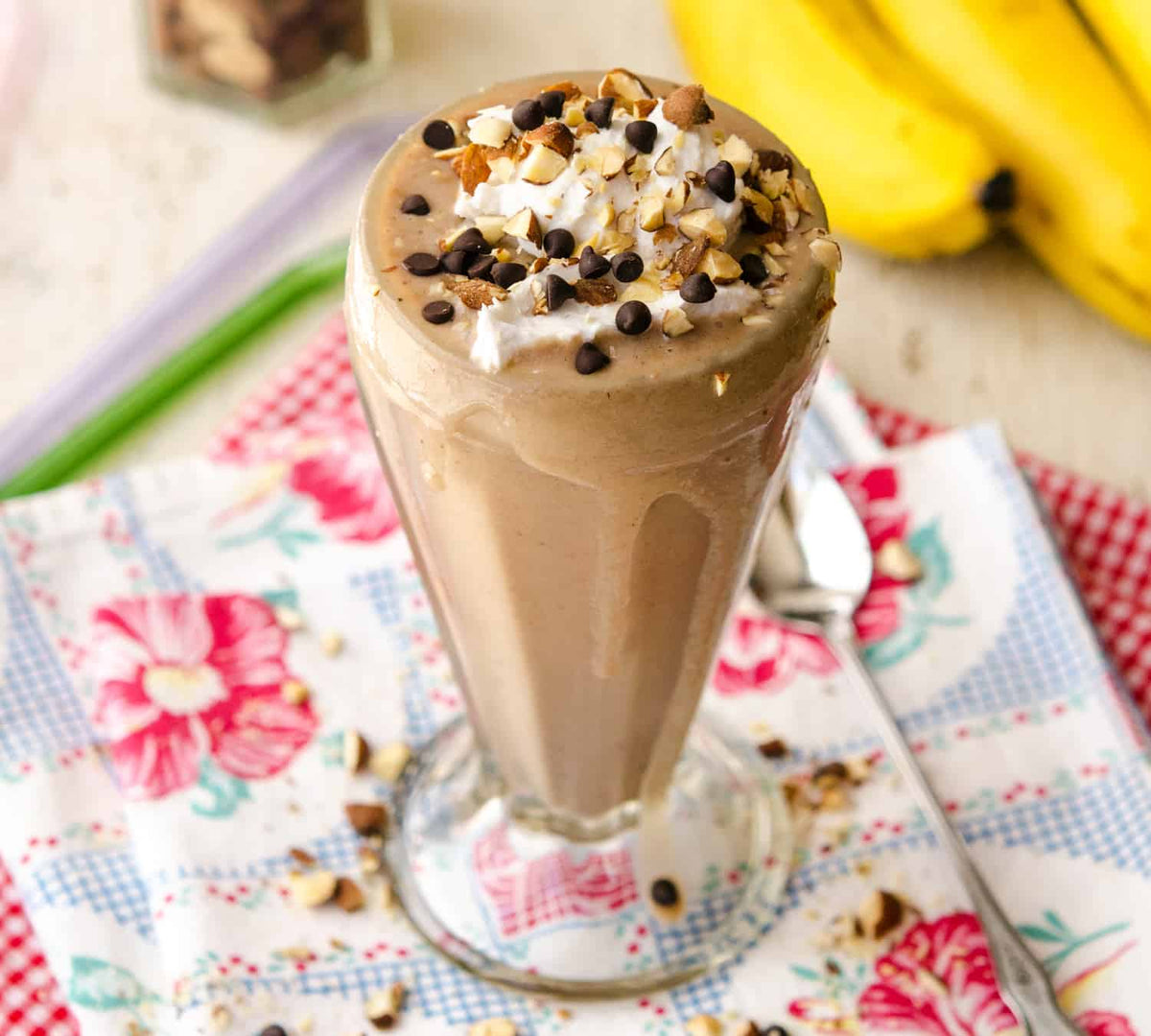 Chocolate Covered Banana Milkshake Recipe
This is an amazingly delicious frosty and decadent sweet treat. The combination of chocolate and bananas is a long-time favorite, but the addition of coconut milk and EatPastry cookie dough really push it over the edge. This recipe makes enough for two, so grab your sweetie and share!
Chocolate Covered Banana Milkshake
Author:
Ingredients
2 C. Frozen Banana Chunks (2-3 bananas)
1 C. Unsweetened Non-Dairy Milk
3 Tbsp.

EatPastry

Chocoholic Chip Cookie Dough
15 oz. Can of Refrigerated Full-fat Coconut Milk
3 T. Powdered Sugar
1/2 tsp. Vanilla Extract
1 T. Chocolate Chips
1 T. Nuts (of your preference), Chopped
Instructions
Place the banana chunks and non-dairy milk into a blender and puree until smooth.
Add the cookie dough to the blender and pulse until mostly smooth, pour into two small glasses.
Scrape the hard part of the canned coconut milk out of the can and place it in a mixing bowl. You can use the rest of the liquid in smoothies, dips, or even coffee, for some

coconutty

flavor.
Whip it together with the powdered sugar and vanilla extract until fluffy, using a hand mixer on high speed, and then dollop some on top of the two drinks.
Sprinkle the chocolate chips and nuts over the top, and serve.