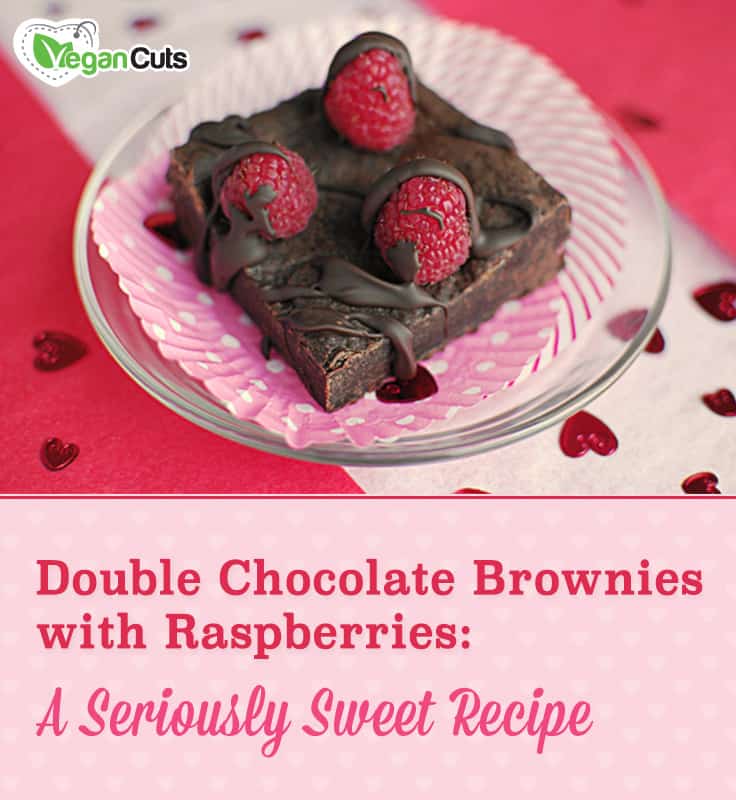 Double Chocolate Brownies with Raspberries: A Seriously Sweet Recipe
I have a pretty serious sweet tooth and turning down indulgent treats is never easy. Luckily, I'm quite the stickler when it comes to spending my hard-earned cash, so I rarely buy packaged delights at my local grocery store. However, I refuse to deny myself a sweet fix when the craving strikes. My solution? Homemade treats – they're kind to your wallet and even kinder to your sweet tooth.
Brownies have always been my go-to dessert for two reasons: they contain chocolate and they are portable. That means you can eat brownies pretty much anywhere! This particular recipe has the finishing touches of chocolate drizzle and fresh raspberries, making them both sophisticated and sweet.
Double Chocolate Brownies with Raspberries: A Seriously Sweet Recipe
Share these decadent and fudgy brownies with family and friends. Or, perhaps, keep them all to yourself! Topped with fresh raspberries and drizzled with rich chocolate, they are sure to impress.
Ingredients
1

C.

Chocolate Chips

Divided

1/2

C.

Coconut Oil

1/2

C.

Firm Silken Tofu

1

C.

Granulated Sugar

2

tsp.

Vanilla Extract

1 1/3

C.

All-Purpose Flour

1/2

C.

Unsweetened Dutch-Process Cocoa Powder

1/2

tsp.

Baking Powder

1/2

tsp.

Sea Salt

1

C.

Fresh Raspberries
Instructions
Preheat oven to 350F and lightly grease an 8×8-inch baking pan. Set aside.

Melt 1/2 cup of the chocolate chips and the coconut oil until smooth in a double-boiler, making sure to stir often. Remove from heat and allow to cool slightly.

Puree silken tofu in a food processor until smooth, stopping once or twice to scrape down the sides of the work bowl. Slowly add chocolate mixture and process to combine. Scrape down the sides of the work bowl.

Add in sugar and process for 1-2 minutes. Scrape down the sides of the work bowl. Add in vanilla extract and process for a few seconds.

In a mixing bowl, whisk together flour, cocoa powder, baking powder, and salt. Add flour mixture to food processor in batches, making sure to process well and scrape down the sides of the work bowl after each addition. Batter should be smooth and thick.

Transfer batter to prepared pan. Spread out evenly with a spatula.

Bake for 15-18 minutes. The edges should pull away from the pan slightly and a toothpick inserted into the center should come out mostly clean. Transfer pan to a cooling rack.

Once brownies have cooled, place the pan in the refrigerator and chill for at least 1 hour. Don't skip this step; it sets the brownies and gives them a fudgy texture.

When brownies have finished chilling, remove from refrigerator and cut into 9 squares.

Melt the last 1/2 C. of chocolate chips in a double boiler and stir until completely smooth.

To assemble: Place about 3 raspberries on top of each brownie and drizzle melted chocolate over brownie squares. Allow chocolate to harden before serving.
Share your favorite dessert recipe in the comments below! That is, after taking a look at this deliciously seductive treat: