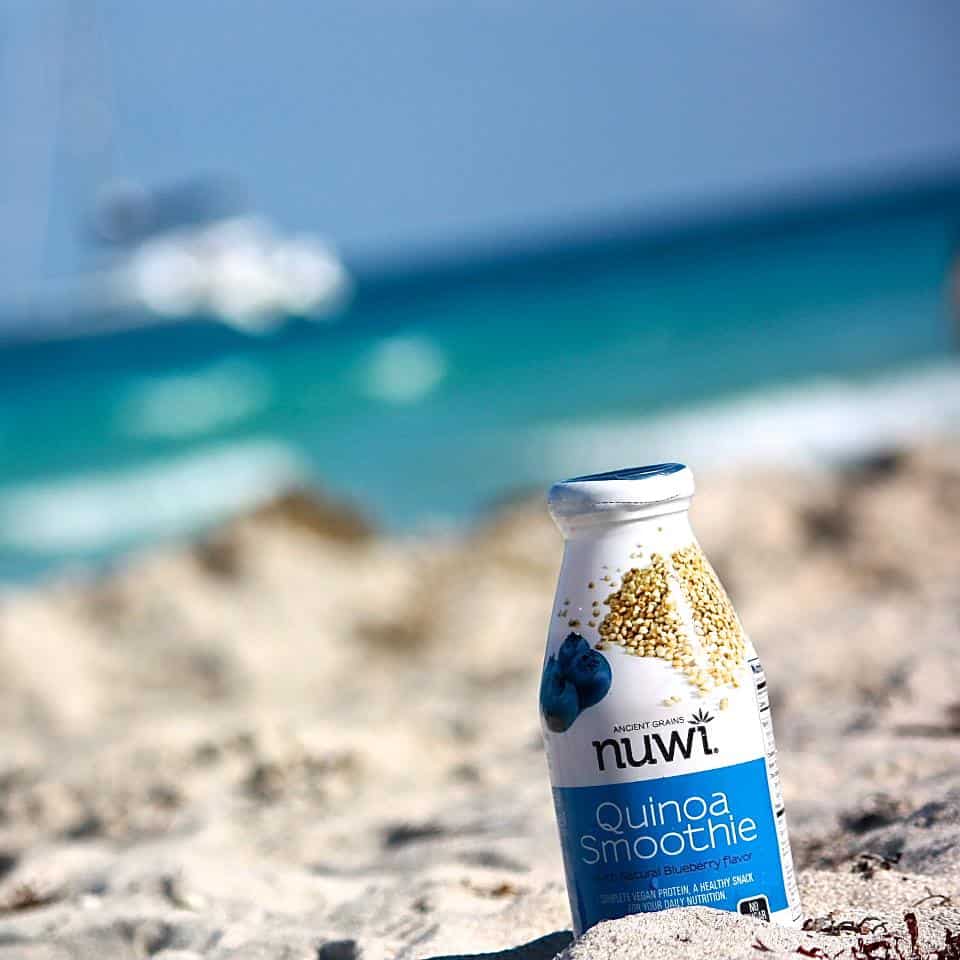 Giveaway: NUWI Quinoa Smoothie
Quinoa is not a foreign word in most vegan vocabularies. We know it well as a substitute for rice and pasta, and as a lovely crunchy addition to granolas and other snacks. It's even delicious when cooked into a pudding. But, have you ever thought about drinking it?
NUWI Quinoa Smoothie is a gluten-free complete vegan protein drink with blueberry flavor. This snack drink is brand new to the market and offers an interesting alternative for the ancient grain many of us know and love. NUWI Quinoa Smoothie offers a zero-cholesterol source of complex carbohydrates, and is rich in fiber and has a high content of iron, calcium, manganese and magnesium.
Each 10-oz serving, which is packaged in a sturdy glass bottle, contains certified organic ingredients: quinoa, agave and natural blueberry flavor. NUWI Quinoa Smoothie is all natural, contains no preservatives, and has no added sugar.
Check out the rest of the nutritional details:
NUWI Quinoa Smoothie was founded by two friends who left the corporate world behind to pursue a more harmonious way of living and working. Together, they were inspired by the "nutritional wisdom" of the ancient grain quinoa, hence the product name "NUWI." With this vegan smoothie drink, they achieved their dream of using quinoa in a pure, natural way that leads to a healthy, balanced diet.
Coupon Code to Save $2
Save $2 off a six-pack with coupon code QUINOAS2.
Giveaway: Win a 6-pack of NUWI Quinoa Smoothie drinks!
We're giving away a 6-pack of NUWI Quinoa Smoothie drinks to one lucky reader! Enter using the rafflecopter app below. Open to U.S. residents only.