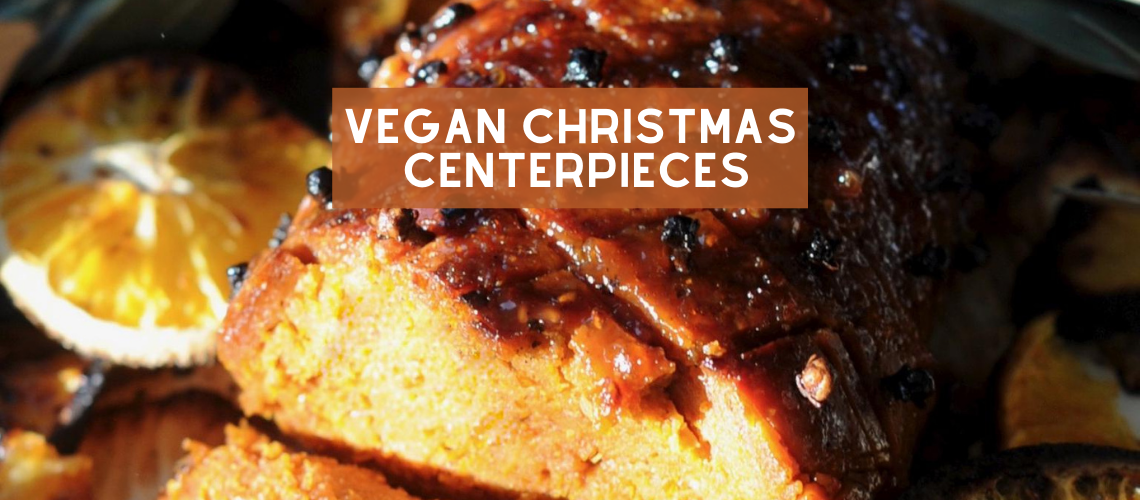 What Can Vegans Eat at Christmas Dinner?
When the holidays roll around, it's time for a centerpiece that stuns and delights. But just because you leave meat off your plate doesn't mean you need to leave festive feasts off of the table altogether. In fact, vegan roasts are more common than ever. So, what can vegans eat at Christmas dinner? Pretty much anything.
Vegan meat has come a long way in recent years, with Beyond Meat and Impossible Foods achieving strong flexitarian customer bases and driving new category growth. Turns out meat-eaters are some of the biggest fans of vegan meat.
But there's more on offer beyond the fast-food vegan burgers. Holiday feasting is rich with vegan options for every palate — from the meatiest of meaty to more whole-food based recipes.
If you're looking for the store-bought route, you have a plethora of options. The usual suspects are still going strong, and for good reason. Recipes abound for meatless mains, too. But whichever route you choose, one thing is for sure: gone are the days when the vegan food options were slim. These vegan recipes are perfect for the holidays.
Vegan Roasts and Mains for Christmas
Tofurky
This vegan holiday feast launched more than two decades ago and has been making vegans feel awkward at holiday dinners ever since. But the joke's on naysayers: this roast is deliciously meaty and satisfying. Have you tried it yet? Tofurky also makes a vegan roast ham, if that's more your style.
Gardein Holiday Roast
Gardein's Holiday Roast delivers a blend of sweet and savory. Like the rest of the brand's range, it's full of flavor and meat-like texture. It won't disappoint.
Field Roast
Field Roast makes a few different vegan roast options, including its meaty and tender stuffed Celebration Roast with Mushroom Gravy. It also makes a Wellington-like roast En Croute, coated in a puff pastry. All are perfect for your feasting.
Vegan Ham
Place this Vegan Ham roast on your favorite platter and decorate with charred pineapple and orange slices. It looks stunning. It smells amazing and it tastes even better. Get the recipe here.
Vegan Drumsticks
This vegan drumstick recipe cooks up in just 30 minutes. Just swap out the seasonings for classic turkey seasonings like fresh sage and rosemary. Christmas tasting and gluten-free! Get the recipe here.
Vegan Turkey Roast
Did someone say masterpiece? Show off your skills as you sculpt a realistic-looking vegan turkey that will leave guests begging for more. Perfect with drumsticks and extra gravy. Get the recipe here.
Whole Roasted Cauliflower
Not all roasts have to be meaty. This whole roasted cauliflower from Jamie Oliver is certainly a show stopper, but it tastes even better than it looks. Get the recipe here.
Vegan Nut Roast
You can always throw it back to traditional vegan fare of decades past with this decadent nut roast. It's umami and rich through and through. You'll savor every bite. Get the recipe here.
Vegan Wellington
This vegan wellington wraps crisp puff pastry around meaty lentils and savory mushrooms. It's the spirit of Christmas on a fork. Get the recipe here.
Need more festive feasting ideas? Check out our Thanksgiving recipes guide for additional mains, sides, and sweets.