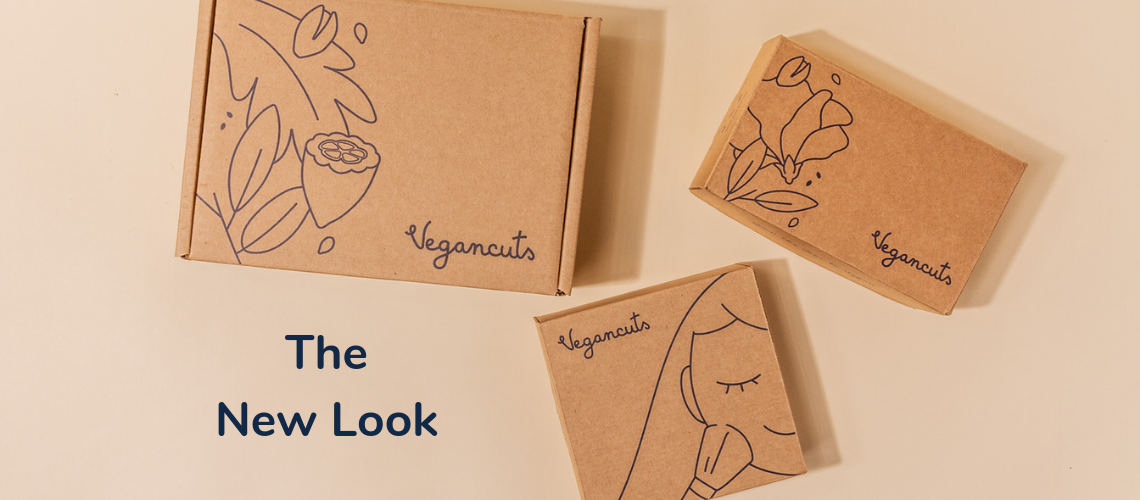 Eight years ago when Vegancuts began, "going vegan" felt more like a new seed that was just starting to germinate. At the core, Veganism has a belief in care, respect, and equality for all – not just humans. At that time, Vegancuts took birth with the intention of allowing people to discover truly vegan and cruelty-free products that they could love and integrate into their lives.
In the following years, our Team has watched "going vegan" blossom from being a niche to being chic, and to being in everyone's vocabulary and awareness. There's a growing movement towards becoming more conscious of what we eat and use on our bodies and the impact this has on the world, such that we now see the word "vegan" in establishments throughout the U.S. It's exciting to be a part of this growing movement and it is our resolve to continue honoring this important work and to take it further.
At Vegancuts, we felt it was the right time for us to evolve and to reassert who we are as a company. We've spent a good part of a year to understand our customers in even more depth – many of whom have been box subscribers with us for 5+ years. Understanding their preferences and needs is essential for us so that we continue to adapt and stay relevant for them. We've taken this knowledge, along with what our customers love about us, and translated it into our brand's voice and how this voice relates to our look and feel.
We're now excited to reveal to you the new Vegancuts brand!
Throughout, you will observe the personal, human touch that is at the core of everything that we do: from the way that our Snack Box Curator, Chris, and our Beauty and Makeup Box Curator, Brianne, carefully test and select products that not only are 100% vegan and cruelty-free, but deserve a place in your home; to the personalized customer service we provide that is an expression of the love we have for each of our customers.
Our Slogan
Vegancuts is a place that is fully open to all and free from judgments – whether you've committed to a vegan lifestyle or are simply vegan-curious. This sentiment is reflected in our slogan, as "open" refers not only to the act of opening a box of delights, but also that we welcome all.
The New Logo
Take a look at our new logo. After months of conceptualizing and iteration, the new Vegancuts logo was actually hand-written by our Visual Designer, Joana, with soft yet purposeful cursive lines, a visual articulation of the humanness of the Vegancuts brand and how the company functions.
In the updated look and feel of the website, you will notice firstly a transparency in everything that we do – from our pricing to who we are as a company – a testament to how important it is for us to deserve your trust. Secondly, the warm, bright colors represent how abundant (and yummy) the vegan world really is, and that we're here to help guide you as you explore.
Finally, in the new packaging, careful attention has been taken to connect the simplicity and authenticity we strive for, with the aesthetics of the Vegancuts brand. All while ensuring that the boxes are 100% recyclable, contain recycled materials, and use plant-based inks.

Along with all our Team (meet them here), we are so excited to continue this journey with you and have lots more in store as we expand and provide you access to more products you can love and trust. We invite you to Open The Door to Vegancuts!
Warmest,
Ashish & Runa
CEO & President, Vegancuts