Mom's big day is coming up and you know what that means? It's time to start searching for the best vegan gift ideas for Mother's Day.
The good news is more vegan brands are offering up exciting, eco-friendly, and ethical gifts that make gifting while keeping values intact easier than ever before.
So, whether you're seeking a sweet and simple gift or something a little more unique – we've got you covered with the best vegan gifts Moms will absolutely love this Mother's Day.
The Ultimate Mother's Day Gift Boxes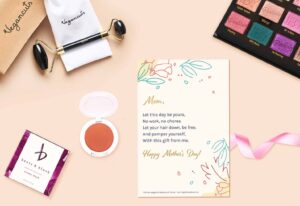 Sometimes finding the best Mother's Day gift is difficult. That's why Vegancuts has released two ultimate Mother's Day Gift Boxes guaranteed to pamper Mom.
These boxes contain more than $200 worth of value for $60+ making them the perfect gifts for Mom – and your pocket.
1. A Vegan Card
Every great gift comes with a card, right? So what better place to start.
Tell mom just how much she means to you in a gorgeous vegan-friendly card adorned with adorable animals and catchy one-liners. Two Trick Pony (1) is an excellent source for beautiful vegan cards and they donate 5% of their profits to animal welfare and vegan advocacy groups. A definite win, win!
2. Organic Vegan Chocolate Domes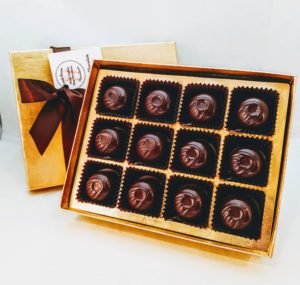 There's really nothing that beats good old-fashioned chocolate as a Mother's Day gift. And when it comes to vegan chocolates, Creek House has some of the best on the market.
Who doesn't want to indulge in flavors like Creamy Hazelnut, Chili Mango, Berry Berry, and Dark Espresso?
Get them here.
3. A Vegan Discovery Beauty Box
Let your mother know how much you care each month with a 100% vegan beauty box. Each box comes with 4+ carefully selected non-toxic, cruelty-free, and vegan beauty products.
A Vegancuts Beauty Box subscription is truly the gift that keeps on giving.
Get it here.
*Use the coupon mothersday2021 to claim a special mother's day $5 discount.
4. RawJuvenate Complete Organic Detox Kit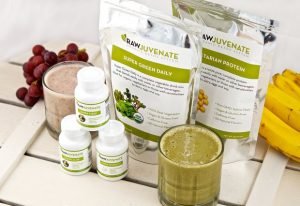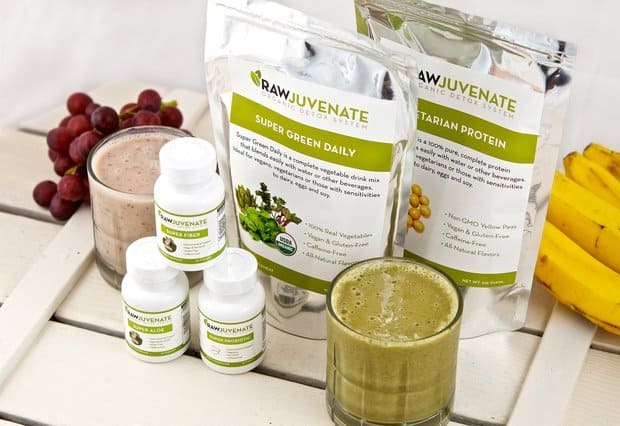 Is Mom on a health-kick? Give her the tools she needs to detox organically with a detox kit. RawJuvenate has 14-day and 4-week detox sets.
The sets include all-natural ingredients including plant-protein and green supplements.
Get it here.
5. Donate To An Animal Sanctuary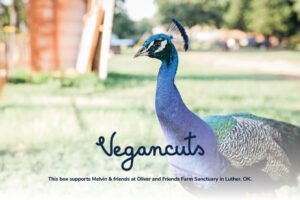 Most states are home to one or more sanctuaries for rescued or previously farmed animals. If you've never been to an animal sanctuary, you'll soon learn that these sanctuaries serve such an important purpose and make a difference to the lives of thousands of our animal friends.
Donating to an animal sanctuary as a gift for Mom is really a double gift – one for the animals and their caretakers too – especially in the current times with the economic downturn related to COVID-19. For some ideas of Sanctuaries to support, check out the Vegancuts Donation Program page where you can learn about a variety of Sanctuaries that we ourselves support.
Now that's what we call a wholesome gift.
6. A Vegan Snack Box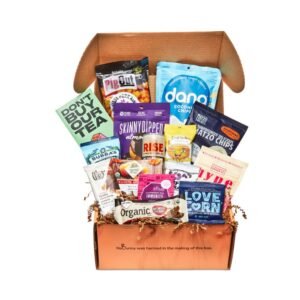 The Vegancuts Snack Box might be the best gift out there for foodie moms. Each month 10+ vegan snacks will be delivered to her door.
There's no better way to discover incredible vegan treats. And, if you're lucky, maybe she'll share.
Get it here.
*Use the coupon mothersday2021 to claim a special mother's day $5 discount.
7. Black Obsidian Face Roller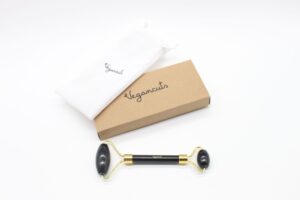 Facial rollers are one of the most natural beauty options. Their benefits go beyond reducing puffiness and wrinkles, though. As face rollers improve circulation they're said to reduce headaches and anxiety too.
That's why we designed this volcanic Obsidian Face Roller. The stone is known for its protective and detoxifying qualities.
Get it here.
8. Gold Plated Animal Bracelet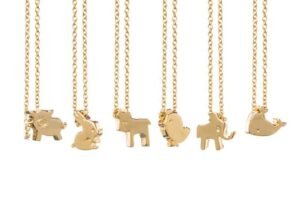 This is the perfect gift for any animal-loving Mom. The 14k Gold Plated Bracelet is nickel and lead-free and you can choose from a variety of animals including cows, pigs, bunnies, and whales.
Get it here.
9. Aryuvedic Natural Toner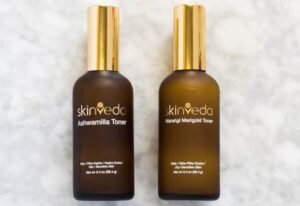 Skinveda's Aryuvedic formula provides instant hydration and improves circulation for all skin types.
This sustainably-sourced, 100% vegan product is an ideal luxury beauty item for Moms.
Get it here.
10. Designer Cosmetics Bag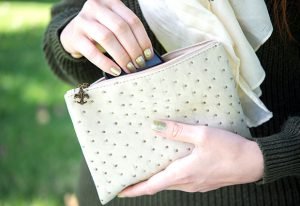 Equip Mom with the coolest in vegan fashion accessories like this Pura Botanica designer cosmetic bag.
It's made from faux "ostrich texture," is super stylish, and it's perfect for beautifully stowing cosmetics.
Get it here.
11. Plant-Based Mom T-Shirt
Is Mom vegan and proud of it? This plant-based Mom t-shirt will let everyone know she's a plant-based powerhouse.
Get it here.
12. Relaxing Foot Balm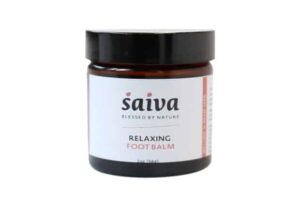 Mother's Day is all about letting your Mom kick up her feet and take a load off.
The best way to send that message is through gifting relaxing foot balm. So, she can soothe and repair her feet while you take over some of the chores.
Get it here.
13. Tofu Press
Does Mom love good tofu? A tofu press can transform tofu, pressing out all the moisture to ensure extra crispiness when cooked, and helps tofu absorb marinades better.
Get it here.
14. Beurre Minis Shea Butter Cream Bundle
Nothing beats a bundle on Mother's Day. This homemade moisturizing Shea Butter set is 100% natural and chemical and artificial fragrance-free.
You can choose from 5 unique flavors or get a variety bundle including one of each.
Get it here.
15. Bed of Nails Acupressure Mat and Pillow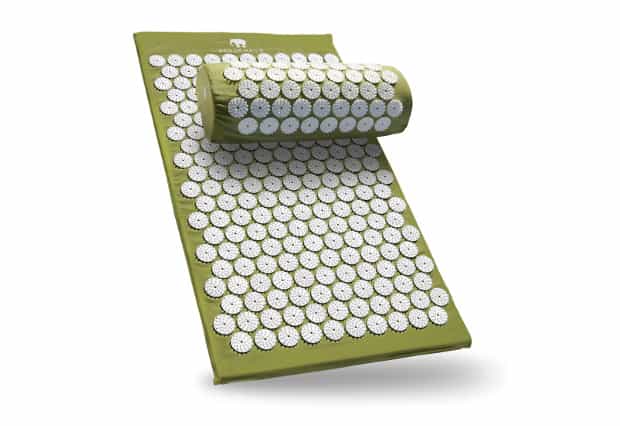 While a bed of nails might not be what Mom is expecting on Mother's Day – but it might be just what she needs.
Acupressure mats come with non-toxin, harmless spikes which hold incredible natural benefits to our health and wellbeing.
Some of the benefits include increased energy and blood circulation, lower blood pressure, less stress and anxiety, and better sleep. It is also known to relieve chronic neck and back pain.
Get it here.
16. Eco-friendly Reusable Glass Straw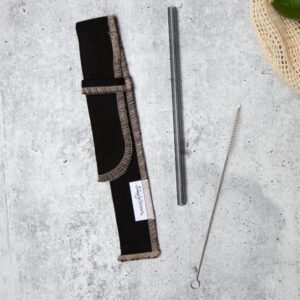 Mom's who are moving towards sustainable living will love this reusable glass straw. It comes with a case and cleaner, making it easy to travel with.
Bye-bye plastic!
Get it here.
17. Vegan Bath Bomb Gift Set
This Mother's Day gift is the bomb… bath bomb that is.
The bath bomb gift set comes with 8 different bombs that are made with natural ingredients like shea butter, essential oils and Clays.
Get it here.
18. Organic Vitamin B12 Spray
Supplementing B12 is one of the best ways to get the pesky vitamin. Most people get B12 from capsules. But, why not spice it up a little, and get your mother a B12 spray?
Get it here.
19. Mortar & Pestle Set
A lot of vegan Moms pride themselves on their kitchen. A Mortar and Pestle can really add flair to any cooking space, especially when you add in some pink Himalayan salt.
Whether simply for aesthetics, practical use, or to give your Mom a bit of a workout, this set will go nicely in any kitchen.
Get it here.
20. Coconut Buddha Bowls
If there's a more aesthetically pleasing way to display delicious vegan food, we haven't seen it yet.
These coconut bowls will have your Mom adding her cooking dishes to the 'Gram in no time.
Get it here.
21. Organic Natural Dry Shampoo Powder Set
What better time to spoil your Mom with some luxury, organic dry shampoo?
We're big fans of Green & Gorgeous Organics as they use eco-friendly packaging and all-natural ingredients that are sulfate-free, paraben-free, and fragrance-free.
Get it here.
22. A 'Smart Mug'
If you haven't heard already, there are now mugs that can maintain the temperature of your drink – crazy right?
The battery-powered mugs are perfect for coffee and tea-loving Moms who are specific about their beverage temperatures.
Get it here.
23. Aromatherapy Oil Diffuser
The benefits of aromatherapy and essential oils are getting a lot of attention. Using an essential oils diffuser you can reduce stress, boost mood and fill the home with positive energy.
Combined with smart technology, this easy-to-control aromatherapy diffuser will win Mom over for sure.
Get it here.
24. Reusable Glass Mason Jar & Straws Gift Set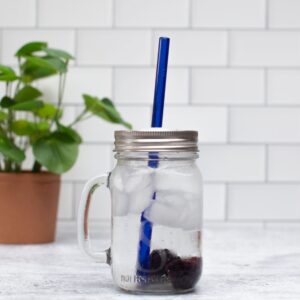 A reusable glass mason jar is a gift that lasts a lifetime because you never need to replace it.
The screw-top Masons may have first hit the scene in the 1850s, but they're definitely back!
Get it here.
25. Essential Oil Scented Candle
Who doesn't love candles? Combined with some therapeutic essential oils and a reusable jar, these soy candles by Plant Therapy are real winners.
Get it here.
26. Bamboo Vegan Makeup Brushes
Vegan-friendly cosmetics are in the mainstream and conscious beauty is all the rage.
If your Mom needs to brush up on her vegan makeup, why not start with this 100 % vegan and cruelty makeup brush set?
Get it here.
27. Multi-Use Canvas Bags
There great thing about these muslin drawstring bags is they can be used for so many different things. What's more? They reduce the need for one-use plastic and help the environment.
Get them here.
28. Organic Hair Mask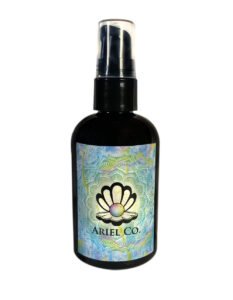 It's always a good time for some well-needed haircare.
The Ariel Co has a perfect organic haircare option. The product contains essential oils that strengthen, softens and shines. The hydrating oils also fight frizz.
Get it here.
29. Fluffy Vegan Slippers
Treat your Mom to some foot comfort this Mother's Day.
Fluffy doesn't have to mean non-vegan. These home-style slippers are made with vegan faux fur and have sole memory to ensure Mom's feet are as comfortable as possible.
Get it here.
30. A Vegan Cookbook
You can't go wrong with a vegan cookbook. There are so many plant-based recipe books out there, so it's worth looking around.
We find recipe books that focus on 'veganizing' meals are always great options, especially with newer vegans. An example is Fuss-Free Vegan, which contains 101 vegan comfort food recipes.
Get it here.
31. Bamboo Utensil Kit
Bamboo is the perfect zero waste option for Moms on this special day – not to mention their aesthetic quality.
The lightweight set comes with all the basics plus chopsticks, smoothie straw, straw brush, handkerchief, and a fold-up carrier.
Get it here.
32. BreatheMe Aromatherapy Kit
Some Moms have a pretty busy and chaotic schedule. If that's the case, make this Mother's Day is about calmness.
BreatheMe's Aromatherapy kit comes with 5 distinct scents: love, courage, focus, joy and calm.
Get it here.
33. Vegan Leather Watch
A lot of watches have leather straps. But there's a bunch of new vegan watches hitting the market which means you can still have the time on your wrist and maintain your ethics.
This minimalist vegan leather is a perfect fit for Moms.
Get it here.
34. Moroccan Coffee Eye Cream
Does Mom love beauty products and coffee? Athar'a has a Moroccan Coffee Eye Cream which will be sure to awaken and bring life to her skincare ritual.
Get it here.
35. Women's Vegan Boots
BearPaws' boots are 100% synthetic and use vegan micro-suede combined with NeverWet technology.
This is a stylish boot for a stylish mom.
Get it here.
36. Organic Lip Scrub
Don't give your Mom lip on Mother's Day, but do give her natural and healthy lip care.
The Ariel Co offers up organic anti-aging and moisturizing lip scrub that Moms are sure to love.
Get it here.
37. 'Vegan Mom' Retro Popsocket
Pop this one in your mother's day gift basket and you'll be sure to get a laugh. Although, if she's not too tech-savvy, you might have to explain to her exactly what a popsocket is.
Get it here.
38. Organic Reusable Makeup Remover Pads
This 30 pack bundle includes three types of pads including bamboo Terry scrub, bamboo soft cotton organic pads & bamboo charcoal makeup remover pads.
They make a great gift for an eco-conscious mom who wants to cut down on her makeup waste.
Get it here.
39. Phenomen-all Skin Repair Cream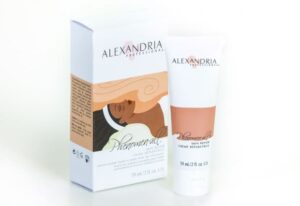 Is Mom feeling the signs of aging? The skin repair cream works from head to toe and helps with rough, dry and cracked skin.
It's also completely vegan and organic.
Get it here.
40. Air Fryer
Air Fryers seem to have come out of nowhere, but without question, they are here to stay.
They offer a healthier way to cook up some of your favorite plant-based meals. The potential is endless.
If your mother hasn't already got one, she'll love the positive change an Air Fryer brings to the kitchen.
Get it here.
41. Spend Time With Her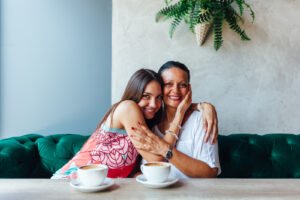 Of course, gifts are nice, but one of the best things you can do for your Mom this Mother's Day is to spend time with her.
Treasure your time, bake, laugh, and be.
After all, that's the most important thing of all.