Non-dairy creamers are quickly becoming mainstream, filling up fridges and supermarket shelves where dairy cream and milks once sat. With so many new options arising, we've found the creme de la creme of dairy-free creamers, bringing you a detailed list of the best vegan creamers for coffee you'll need.
If you are considering ditching dairy to adopt a vegan-friendly lifestyle but can't stomach the thought of giving up your morning cup of coffee with cream, we've got some good news.
Non-dairy or dairy-free creamers are an excellent alternative to traditional milk creamers or half and half. And there's a plethora of options to choose from like, soy, almond, oat, hemp, and coconut milk.
So whether you're cutting out dairy for health, environmental, or ethical reasons, we're here to help you choose the best vegan creamer that'll make your transition to a vegan diet simple and delicious. While ensuring you still get your daily dose of fuel, aka caffeine.
Almond Milk Dairy-Free Creamers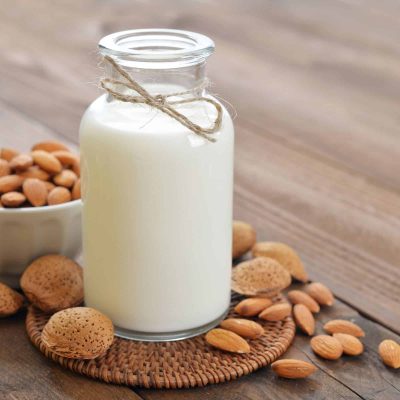 At the top of our list are some of the most popular non-dairy creamers around. Who knew that so much goodness could come from a food as small as almonds.
Sugar-free creamer never tasted so good! Nutpods may be the best vegan creamer for you if you're looking to kick sugar to the curb. Nutpods are made with a blend of stevia and erythritol. Their thick and creamy texture also makes them an excellent alternative to half and half.
They come in various flavors, including sweet crème, french vanilla, chocolate, and caramel.
One of the most popular creamer brands in the industry created their line Natural Bliss to include all-natural ingredients and vegan-friendly options. These creamers are made with cane sugar and natural flavors from real Madagascar vanilla beans. They're also cholesterol and GMO-free!
You can try their creamer in vanilla, caramel, and sweet crème flavors.
Based out of California, this company provides a variety of vegan-friendly milk, creamers, juices, and cold brews. Their ingredients are simple and clean, making it a great go-to option.
Their dairy-free creamers come in french vanilla, cookie butter, hazelnut, and caramel macchiato. Who said you couldn't have options just because you're vegan?
The Silk brand considers itself to be among the OG's of dairy-free, and we couldn't agree more. Silk launched its plant-based creamers in 2011 and have continued to wow their consumers with simple ingredients and various flavors.
Be prepared to have your tastebuds rocked with flavors like toasted hazelnut, sweet & creamy, caramel, vanilla, and crème brulee.
5. Starbucks Almond Milk & Oat Milk Creamer
The powerhouse coffee giant recently jumped on the non-dairy train and loyal customers are ecstatic. Now you can make your favorite Starbucks drinks right at home using their caramel macchiato and hazelnut flavored creamers.
Coconut Milk Dairy-Free Creamers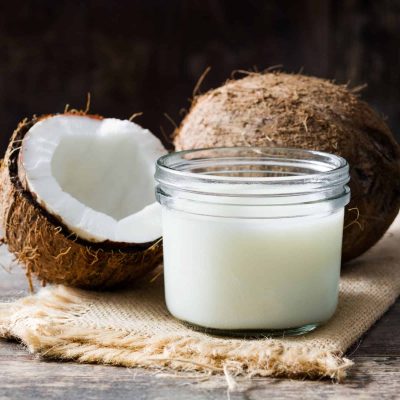 It's hard to deny the smooth, creamy richness of coconut creamer. And with these creamers, a little goes a long way to making your coffee truly decadent.

So Delicious has been delivering plant-based alternatives for over 30 years, and their products do not disappoint. Their coconut creamer is rich and creamy and comes in three delightful flavors – vanilla, caramel, and original. Not only do they deliver incredible products, but they also have a goal to make their packaging completely reusable, recyclable, or compostable by 2025.
7. Coffee Mate Natural Bliss Coconut Creamer
This creamer is made from pure cane sugar and real coconut cream. It's free from GMO ingredients, artificial colors and flavors, and carrageenan.
If you're willing to go outside the box and try something new, Laird's superfood coconut powder is a healthy dairy-free alternative. This creamer is made with all-natural ingredients and has zero additives, chemicals, or fillers.
Bonus tip – you can even put it in your smoothies, tea, and food for an extra burst of all-natural energy.
Oat Milk Dairy-Free Creamers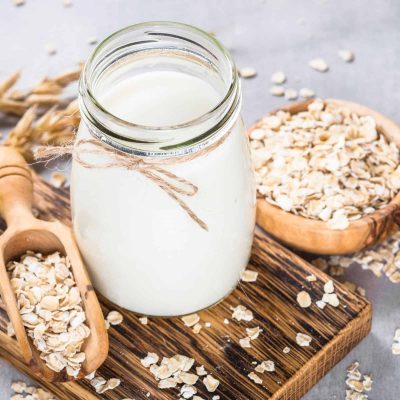 Oat milk is all the rage these days. And it's a fantastic alternative for those who have dietary restrictions like nuts and soy. It's also a rich source of vitamin B, fiber, and bone-strengthening minerals.
9. Planet Oat Non-Dairy Creamer
Planet Oat's creamers pack a lot of flavor while delivering a creamy, thick texture to your morning coffee. They're free from dairy, soy, nuts, artificial flavors, preservatives, and gluten. You can find their creamer in various flavors like sweet crème, french vanilla, caramel, and coffee cake. Yes, you read that right – coffee cake!
They're doing some pretty impressive things for the environment too.
Silk comes through again and adds a delicious oat milk creamer to their roster of outstanding products. This creamer is free from gluten, cholesterol, and carrageenan. They have three delicious flavors – vanilla, oatmeal cookie, and sweet oat latte. Warning: it might be hard to pick a favorite.
In addition to their phenomenal almond milk creamers, Califia Farms provides a soy and nut-free alternative to their consumers. You can try their creamers in vanilla, cinnamon roll, hazelnut, and for the purist, unsweetened.
12. Coffee Mate Natural Bliss Oat Creamer
Coffee Mate offers two delightful flavors of oat creamer – brown sugar and vanilla. And if they taste anything like their almond milk creamers, you won't be disappointed. These are great options for those with soy or nut allergies.
The company mantra alone is enough to make you want to try their creamers – "We believe in sowing the seeds of optimism, and the milk of human kindness. We believe cow milk is best for wee cows, not we humans. This is how we roll (our oats)." Their ingredients are all certified organic and gluten-free. You can try them in flavors of vanilla, sweet and creamy, and unsweetened.
Soy Milk Dairy-Free Creamers
Soy milk could arguably be the trailblazer when it comes to non-dairy creamers. This alternative paved the way for those looking to ditch the dairy. And while all the various types of milk replacements tend to have their day in the sun, soy milk remains a staple for many people.
Silk is no newbie when it comes to vegan creamers, which is why they're able to stand in a category of their own. Their soy creamers contain 0g saturated fat, are free from artificial sweeteners, and have been verified by the Non-GMO project's product verification program. They only come in two flavors of vanilla and original, making it an easy choice.
Other Non-Dairy Creamer Alternatives To Consider
These creamers stand in a category all their own by using innovative ingredients and providing consumers with options that don't fall within the realm of soy, nuts, or oats.
15. Chobani Dairy-Free Creamer
Chobani, typically known for its dairy products, added a line of plant-based coffee creamer alternatives to their selection. You can try their creamers in caramel macchiato, chocolate hazelnut, sweet & creamy, and vanilla. Their creamers are gluten-free and non-GMO certified.
16. Elmhurst Dairy-Free Creamers and Barista Blends
Elmhurst has a truly remarkable story since they were originally established in 1925 as a dairy farm. It wasn't until 2017 that it was reopened and founded as a plant-based company. They offer a wide variety of dairy-free milk alternatives and creamers in an array of flavors, including pumpkin spice, pistachio crème, and chai spice, to name a few. They also have various barista milk made from cashews, pistachios, and hemp.
17. Ripple Dairy-Free Half & Half
Are you looking for something more similar to your everyday half & half? Well, look no more! Ripple's dairy-free alternative contains no nuts, soy, or carrageenan. It's made with simple ingredients like pea protein and sunflower oil and delivers a truly satisfying experience.
18. Milkadamia Macadamia Creamer
For those ready to try something out of the ordinary, Milkadamia creamer might be for you. The main ingredients here are macadamias and coconut, giving it a rich and creamy texture. You can try it in cinnamon, chai, vanilla, and unsweetened.
Non-Dairy Barista Milk Alternatives
These dairy-free alternatives are for those looking to create drool-worthy beverages from the comfort of their home. So grab your milk frother and get ready to become a barista!
This vegan milk alternative provides a super smooth texture and foam to any latte.
This drink provides a subtle flavor but foams with perfection. You can also keep it simple and add a dash to your morning coffee without it separating.
21. Milkadamia Macadamia Latte Da
This barista milk isn't too sweet, but it foams up beautifully and is perfect for true coffee enthusiasts.
22. Pacific Foods Barista Series
The dairy-free alternative pairs nicely with espresso and other types of coffee, thanks to its subtle flavor.
Featuring a blend of smooth oat milk and creamy coconut milk, this plant-based alternative is ideal for all things barista. You'll also appreciate the savoriness of its mysterious ingredient, the Faba Bean.
Interested in more non-dairy snack and pantry ideas?
Vegancuts curates monthly premium-quality Discovery Snack Boxes so you can explore the best of vegan food every month from your home.
Submit your email below to claim a discount on your first box.