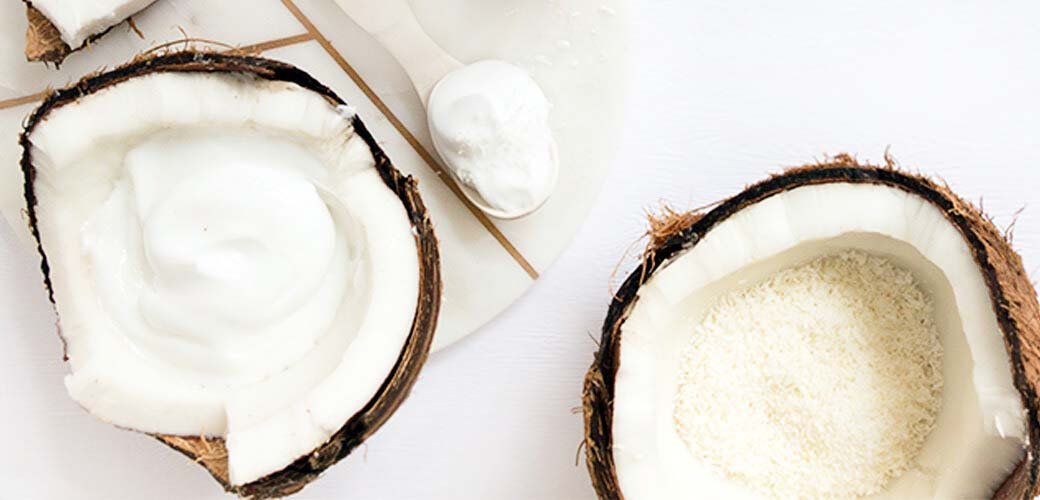 DIY Coconut Oil Hair Mask | Vegancuts
We'll keep things short! From the hot summer sun to dry winter air, the elements can really wreak havoc on our hair by causing tangles, frizz and split ends. 
If your hair needs some TLC, try this easy Do-It-Yourself coconut oil hair mask to revive and repair your damaged locks.
This recipe has been used for generations especially in areas where coconut is abundant.
DIY Coconut Oil Hair Mask Recipe
Materials
4-6 tbsp Oil of your choice (virgin, unrefined coconut oil works great)
Instructions
Softened coconut oil works really well but if you prefer a more luxurious hair mask, try The Ariel Co.'s organic hair mask, made for mermaids and humans alike.




Wrap a towel around your shoulders and neck to catch any drips.




Divide your hair into four sections and gently massage the oil into your hair until it looks damp, but not wet.




Avoid applying the oil too close to your roots as it may weigh your hair down later.




Clip or twist your hair up into a bun and let the mask set for 30 minutes.




Wash your hair thoroughly (2-3 times) to remove the excess oil.



Repeat every few weeks, or as needed.