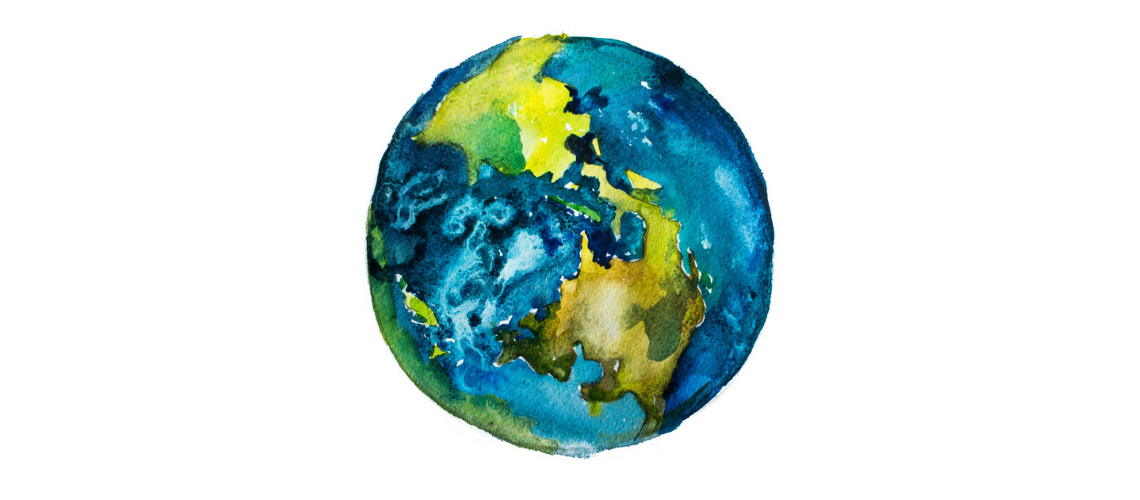 Earth Day Tips: Environmentally-Friendly Ways To Celebrate Earth Day 2023
The biggest environmental day on the calendar is almost here and there has never been a more important time to get involved and celebrate Earth Day.
Whether you practice sustainability in your daily life, or just want to switch over to more sustainable living, Earth Day provides a perfect excuse to discover ways to become more environmentally-friendly.
Each year, Earth Day awareness becomes more crucial and the need for eco-friendly practices gets highlighted.
One way to look at Earth Day is as an opportunity to ask: how can I do better?
Like the planet, we are resilient and capable of significant change. By opening our minds and hearts to the Earth, we can effect change. But it takes action.
This Earth Day, let's act together.
What Is Earth Day?
The concept of Earth Day was first planted in 1970 in hopes of growing awareness for the planet we call home.
Since then, Earth Day has grown into the most important environmental day of the year.
Earth Day Org (1) advocates for sustainable living, environmental education and climate change activism.
A lot of people use Earth Day to acknowledge their impact on the environment, learn ways to reduce that impact and go sustainable (even if for the day).
When Is Earth Day 2023?
Earth Day is held every year on April 22nd. In 2022, this day falls on a Saturday. The environmental date of April 22nd date was set strategically back in 1970 so as not to clash with other important religious holidays, and not to clash with college exams or spring breaks. It was felt that warmer weather, fewer distractions, and no competing holidays would help maximize participation in the environmental movement.
Previous Earth Day Theme
The Earth Day 2022 theme was Restore Our Earth and was centered around five eco-programs:
The Canopy Project - Plants 1 tree for each $1 donated.
Food and Environment - Educate on making our farms more sustainable.
Climate Literacy - Educate students on what it means to be sustainable and the current environmental crisis we face.
The Global Earth Challenge - A global "citizen-science" campaign to collect environmental data through an app.
The Great Global CleanUp - Unite to clean up the earth, one piece of trash at a time.
Information on Earth Day 2023 theme still to come.
Eco-Friendly Ways To Celebrate Earth Day
There are many ways you can make a difference this Earth Day and beyond.
While not everyone celebrates Earth Day the same, the global effort goes a long way to bettering our planet.
Here are some of the best tips to celebrate this Earth Day sustainably:
1. Go Electricity Free
Limiting your electricity usage on Earth Day is a fantastic way to reduce the amount of fuel needed to generate electricity and in turn reduce your greenhouse gases and emissions. Additionally, unplugging from the digital world can actually be quite fun. Light some candles, read a book, and play a card game with the family.
2. Celebrate With Plant-Based Snacks

Going plant-based is one of the single biggest ways to reduce your impact on the environment. The good news - eating plant-based foods has never been tastier. Why not celebrate Earth Day with a Vegancuts Snack Box, which comes with 10+ plant-based treats from sustainably sourced companies delivered in 100% recyclable boxes. Use the coupon code earthday5 to get $5 off your order.
3. Burn Calories, Not Rubber
This Earth Day leave the car parked and walk or bicycle instead. You'll find there's a lot you can explore within walking distance than you realized. If you have a dog - they'll enjoy it too!
4. Plant A Tree
Deforestation is one of the biggest environmental threats right now. If everyone were to plant a single tree, we'd contribute billions of trees back into the environment. If you can't plant a tree yourself, you can always donate to the Canopy Project (2) which plants a tree for each $1 they receive.
5. Help Clean Up
Perhaps not the most glorified way to celebrate Earth Day, but one of the most important is to help clean up the environment. This could mean making a conscious effort to pick up any trash you pass on your afternoon walk - or if you're ready to make a big difference, you can join a local Clean Up group and work as a team to clean up your local area.
6. Avoid Plastic
By now we're all aware of the damage plastic causes to the planet. While transitioning from plastic-use isn't always easy, Earth Day provides a good challenge - to refrain from any plastic use. Hint - April's Vegancuts Snack Box comes with some handy sustainable items.
7. Learn, Teach
Earth Day is all about education and awareness. Why not learn one new thing about sustainability and climate change. You can then take that new knowledge and share it with someone else.
8. Go Meatless
Whether you're vegan or not, eating plant-based is a perfect way to celebrate Earth Day. On top of plant-based snacks, going completely meatless might be the greatest thing you to reduce your impact on Earth Day. Not sure what to eat? There are tons of tasty plant-based recipes to try via our blog.
9. Reuse
When you start to consider the number of single-use things we consume daily it can be quite shocking. Try reusing as many things as possible. This could mean reusing a water bottle, straw, or purchasing from a local second-hand store instead of buying new.
10. Be Outside
Be outdoors. After all, isn't being outside on Earth Day the best way to appreciate the beauty and wonder of the planet? Whether it's relaxing in a park, going for a jog, or playing sports with your loved ones, the best way to celebrate the Earth is to be out in it.
11. Carbon Off-Setting Tours
Traveling adds joy to life and expands your intellectual horizons, but consequently aids in increasing the effects of carbon. However, travel enterprises have joined hands to minimize such consequences to make the earth a better home for all. Companies such as Bookmundi provide carbon-offsetting tours enabling you to travel guilt-free to destinations of your preference.
Earth Day Ideas For Kids
Earth Day is an excellent way to teach kids about the importance of sustainability and taking care of our planet. While the ideas above are great - these Earth Day tips are more suited to our little ones.
1. Plant Their Own Tree
Children love to be outdoors and getting their hands dirty. Organize a tree-planting excursion and use the opportunity to teach them all about the importance of trees and taking care of the Earth.
2. Get The Bicycles Out
Nothing beats a bike ride in Springtime. The kids will love the exercise and it can be good fun for the entire family.
3. Read Books
While the kids might be used to playing video games or glued to their iPad, Earth Day provides a good opportunity for them to let their imaginations run wild in their favorite book. Tip - you could even go shopping for books at a local second-hand book store.
4. Board Games
Dusting off an old board game can ignite a lot of nostalgia for adults and can be a lot of fun for kids. While unplugged from the digital world, board games provide a lot of family-fun entertainment.
5. Treat Them To Eco-Friendly Snacks
Kids love snacking. Who doesn't? Treat them to a sustainable snack box and take the opportunity to teach them about how plant-based snacks are better for the environment, health, and animals.
The coupon code earthday5 will get you $5 off your first snack box.
Related Articles: