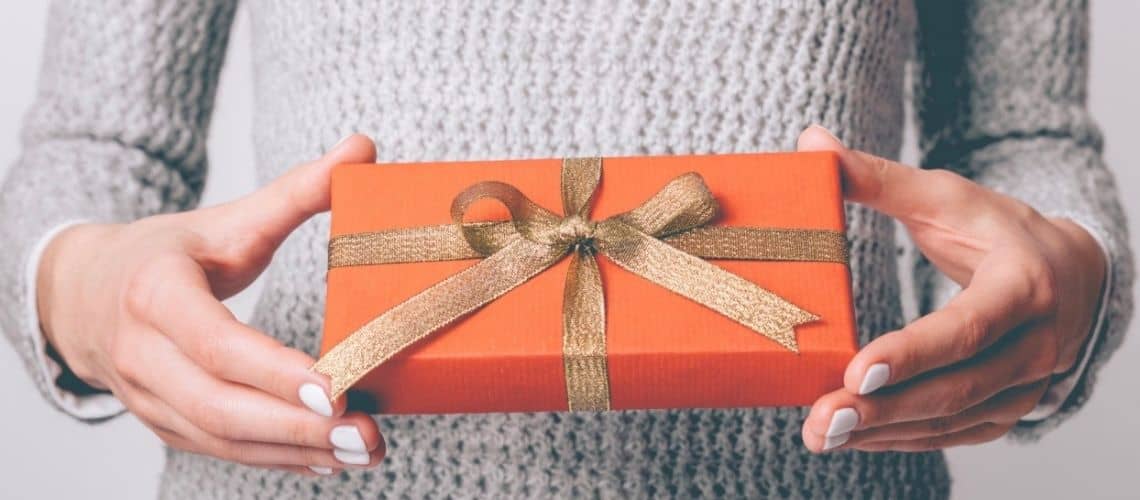 32 Thoughtful Gifts For Remote Employees
*NEW: The Vegancuts Market has launched customizable vegan gift boxes. Discover better-for-you Snack & Beauty today!
It's no secret employees who feel valued and appreciated perform better. However, with more remote teams than ever before, employers are faced with the unique challenge of how to reward their employees from afar.
In fact, studies suggest one of the biggest challenges for remote employers is retaining strong team morale. Due to this, business leaders are seeking new rewards and recognition tactics to ensure employees do not feel disconnected from the company.
One of the most effective means to reward and recognize work-from-home team members is through thoughtful gifts.
As Corporate Gift Box specialists, we know a thing or two about gifting employees. So here's our top list of gifts remote employees will love.
Gift Categories
Best Gift Ideas For Employees
1. Award-Winning Snack Box
A box of delicious, plant-based snacks are not only great for health, animals and the planet – but they can boost your employee's performance too.
A Vegancuts Snack Box is an ideal gift for remote workers as the box is full of exciting high-quality snacks your staff won't find in the supermarket. These boxes can be delivered to offices or employee's addresses.
Check out the Vegancuts Corporate Program to learn more.
2. Food Delivery Gift Card
Food delivery services like UberEATS and DoorDash are great options for working from home staff.
Think of it as the remote equivalent of ordering an office pizza. It's a simple but practical gift idea every team member will surely love.
3. Relaxing Desk Diffuser
Desk diffusers are small aromatherapy devices that release essential oils and create calming and relaxing workspaces.
Work can have its stresses, so diffuse it with this thoughtful gift for work-at-home employees.
4. Cruelty-Free Beauty Gift Box
The Vegancuts Beauty Box contains $60-$100 worth of deluxe and full-sized vegan products that really show your employees you care.
The box contains luxury beauty products like exfoliating cleansers and nourishing hydrogels. This Beauty Box is curated by our industry experts to ensure that not only is every product high performance, but is 100% vegan, cruelty-free, paraben-free, and free of harmful chemicals.
Learn more at the Vegancuts Corporate Box page.
5. Mug Warmers
If coffee is the fuel behind your workforce why not keep it warm?
These small devices don't take up much desk space and will keep your team's brew perfectly heated.
6. Wireless Ear Buds
Wireless Ear Buds are a perfect gift for employees as they can use them for both work and in their personal lives.
While Apple Ear Buds can get a bit pricy, there are plenty of other brands with more affordable prices.
7. Acupressure Mat and Pillow
Add pressure to your employees… in the right way.
The "bed of nails" Acupressure set is a nice reminder for team members to take care of themselves at home.
Using ancient Indian healing traditions, this acupressure mat puts pressure in all the right places.
8. Wine Tasting Flight
If you have a team of wine aficionados, instead of gifting a bottle, try a wine-tasting flight.
With various flight sizes and glasses, there's a flight for every wine lover in your team.
9. Portable Speaker
A benefit to working at home is you can pump some music while you work without distracting colleagues.
Modern Portable Speakers are small, sleek, and easily transportable, making them a welcome gift for any employee.
10. Kindle Gift Card
Downtime is vital to work performance.
By gifting employees new reading materials, you're showing you value their downtime as much as their work. And many studies show reading often sparks creativity!
Eco-Friendly Gifts For Employees
11. Reusable Mug
Whether your remote employees are home-based or on the road, reusable travel mugs are practical and sustainable gifts that will ensure coffee is always an option.