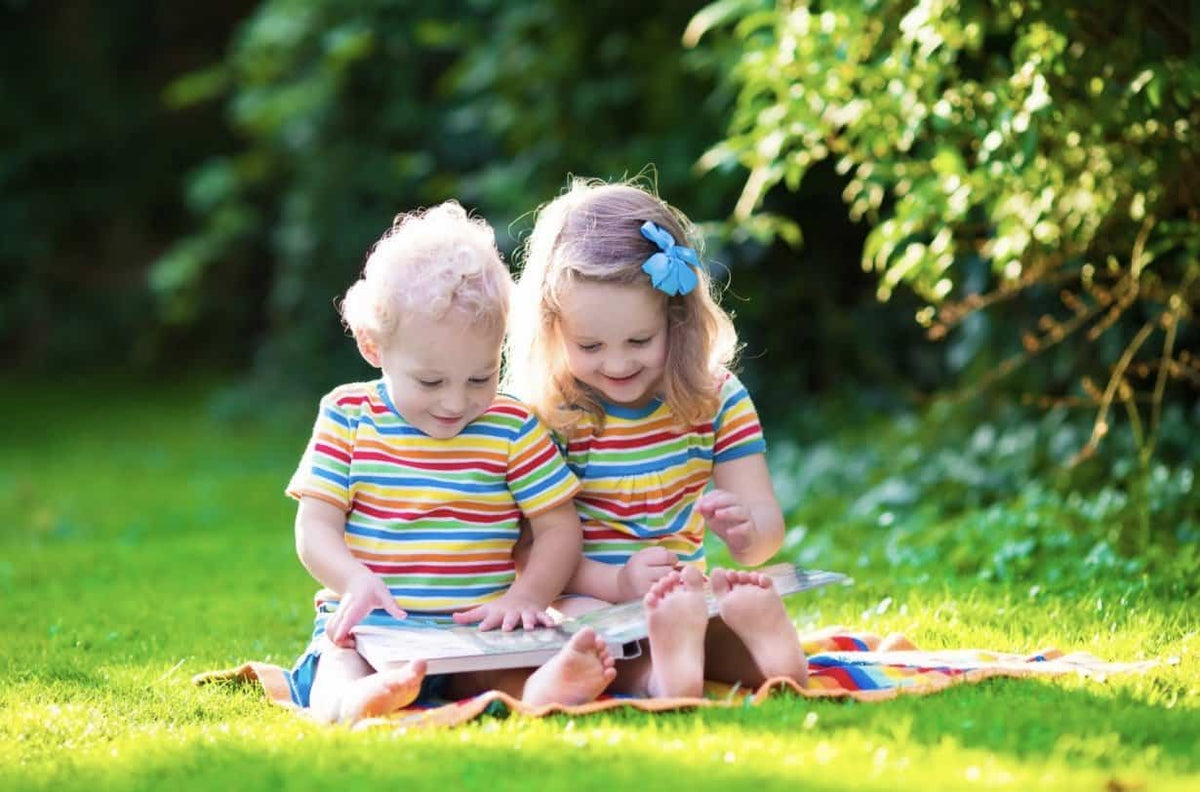 'Vegan Family': Vegan Children's Author Shares Top Tips For Raising Vegan Kids
Raising vegan kids comes with a unique set of challenges for parents.
Talking to children about veganism from an early age can be a daunting task. Especially as the reasons for going vegan are not always kid-friendly.
Author and vegan Mother Randi Seltzer Bonica published a children's book, Vegan Family, to help parents overcome those difficult discussions in an open and honest way.
Vegancuts had the privilege to discuss Randi's new book and pick her brain on exactly how vegan parents can tackle those difficult questions.
Vegan Family is a colorful and rhyming children's book aimed to prompt a deeper conversation of exactly what it means to be vegan.
The book, written by Randi and illustrated by Abby Broussard, addresses important questions vegan kids start to ask as they realize much of the world differs from their own family's values.
The messages in Vegan Family aims to help many parents explore more difficult concepts in a natural and transparent way.
Vegan Family is a children's book intended for 3-7 year-olds.
Inspiration Behind Writing A Vegan Kids Book
When Randi became a mother to her son Murray she realized she would soon be faced with some difficult conversations. While she searched for vegan kids' books, nothing quite aligned with what she was searching for: something tackling veganism from early childhood, but also something transparent and open.
"There are a lot of wonderful children's books about kindness to animals and about why people should want to be vegan – but I didn't feel quite connected to any that I read as a vegan parent raising a vegan child from birth," she says.
"I have been a vegetarian since I was a child, and my husband and I went vegan together 8 years ago. Raising Murray vegan is a huge priority for us and part of that is normalizing the fact that all he knows is being vegan."
Randi decided to take matters into her own hands and began the journey of creating a vegan kids book alongside fellow vegan Mother, Abby Broussard.
The duo, inspired by their Motherhood, wanted to address the more difficult questions early on.
"I wanted to write a book for him , and for the new generation of vegans being born each day, addressing the questions they are bound to ask as they start to become more aware that the way the world works doesn't quite align with the way our home does," she says.
"I didn't want to use any scare tactics nor did I want to beat around the bush. My book is frank and honest in a fun and loving way."
Tips For Raising Vegan Kids
Author Randi's experience raising her 22-month-old son led her down the path to help other vegan parents.
While Randi doesn't claim to be some vegan parenting guru, she says she has important advice for raising vegan kids.
Here are her three tips for vegan parents.
1. Be Transparent With Your Children
Being transparent with your kids about veganism can feel uncomfortable.
Children's inherent love for animals makes talking to them about captivity, slaughterhouses, and eating our fellow beings, a difficult topic to navigate.
Despite the challenge, Randi says it's important to be open and honest with your kids about why you are a vegan family.
"Nothing good ever comes of a primary caretaker lying to a child. It's important to figure out how to approach these topics before we have to approach them – which is why I wrote my book, actually," Randi says.
2. Build A Community
A sense of community and support is a foundation block for our society. However, many vegan families can feel isolated.
Randi says having a vegan support system can make all the difference for vegan parents.
"One of the greatest challenges vegan parents are facing currently is similar I think to what any parents are facing right now – the lack of community," she says.
"Veganism can be lonely at times – which my book addresses – and befriending other vegan families is so important for a support system, to bounce ideas off of, to show our children that other people have the same values as we do or even just to share snacks with at the playground."
3. Take Advantage Of Vegan Resources
While veganism was once a fringe movement, it has blossomed into mainstream society. In fact, everyone is aware of veganism nowadays, restaurants are opting for vegan menus, brands are going cruelty-free, and there are more vegan resources available than ever before.
Randi says, while vegan parenting still poses a challenge, it's only getting easier.
"When I was growing up vegetarian in the '80s, it was a different world. It was so unheard of that I was making special requests in restaurants – I remember specifically my parents literally picked up an anniversary party they were hosting and left the restaurant because the server called me 'picky'," Randi says.
"In 2021, raising a child vegan still might raise an eyebrow here or there, trust me, I've seen those eyebrows raised at me, but there are so many options and resources for our kids."
Those resources include:
Books and educational materials
Websites and games
Subscription services
"I think forming a relationship with a local farm sanctuary or three is also something that can help connect our families to veganism in a joyful way," Randi says.
"We sponsored a baby lamb for Murray at a sanctuary special to us and look forward to visiting this lamb regularly," she says.
Randi says it's important to get kids involved with the food they eat too.
"We love trying new foods and new snacks with our toddler and experiencing the world through his eyes and tastebuds," Randi says.
Vegan subscription boxes are a fun way to try new foods altogether and we all love unboxing anything that comes in the door."
The Vegancuts Snack Box delivers healthy, vegan, and delicious snacks that kids will love, every month!
See what's in this month's box.