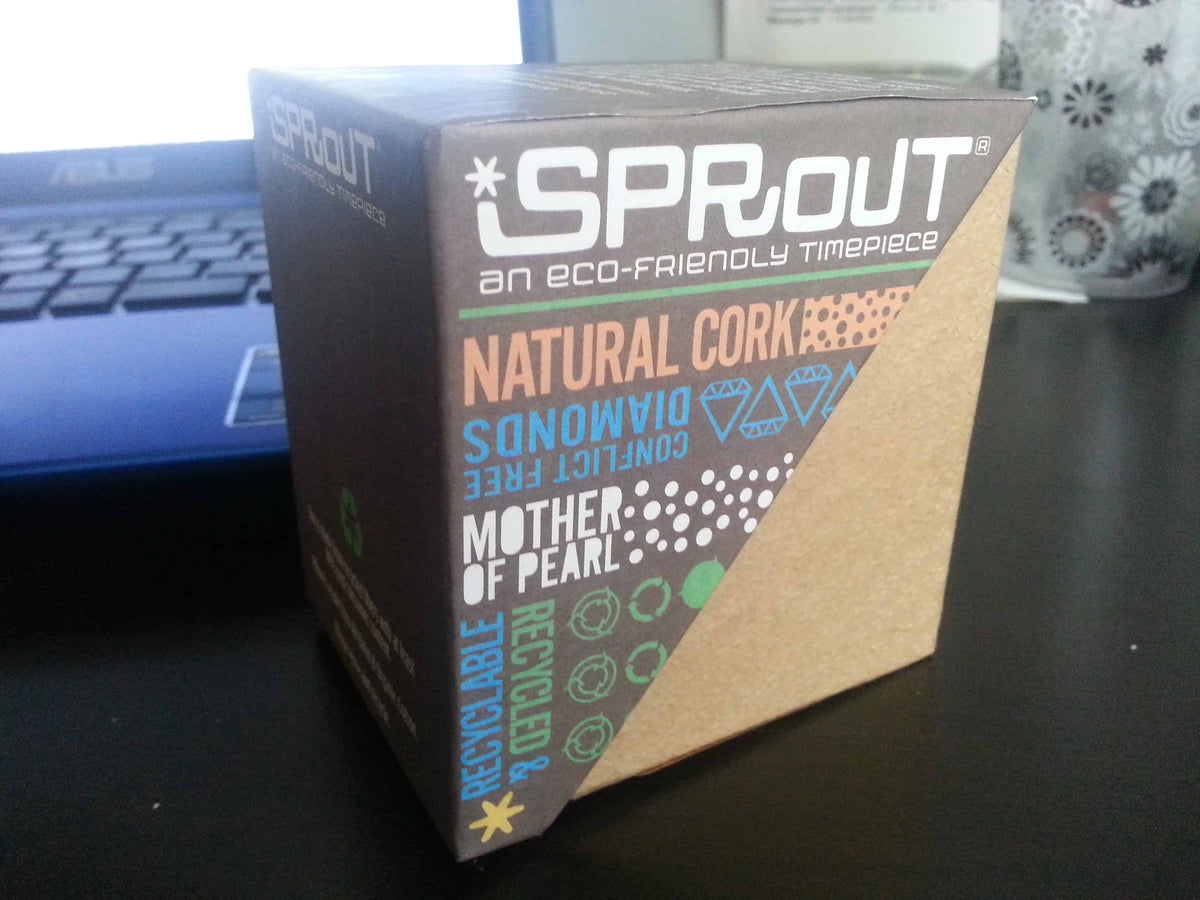 Sprout Watches: Review + Giveaway
In the 4th and final installation of August's Month of Mondays Giveaway contests, we've got time on our side. Time pieces, that is, from eco-friendly Sprout Watches.
When you think about vegan products, you might not think much about watches. Sure, lots of watches on the market have leather straps, but there are tons of canvas, plastic, and faux leather options to choose from as well. Many of them are vegan, but how environmentally friendly are they? Sprout Watches steps it up several notches by making a ton of wristwatches that are not simply cruelty-free for animals, but also seek to go easy on Mother Earth as well.
Sprout Watches are thoughtfully constructed from sustainable elements such as biodegradable corn resin, bamboo, cork, organic cotton, conflict-free diamonds, and Swarovski's Advanced Lead-Free Crystal. These folks are really setting the standard for eco-friendly, fashion-forward timepieces. They do use genuine mother of pearl for some watches, which makes those particular designs fall into the "not-so-vegan" category, but all of their other timepieces are 100% vegan.
A watch made from bamboo and corn might sound like some sort of crude, bulky sundial strapped to your wrist, but that couldn't be further from the truth. In addition to being green and cruelty-free, the vegan offerings at Sprout Watches are actually quite stylish. They come in a wide variety of styles, from the utilitarian to the ultra-chic, and are available in nearly any color you fancy.
Eco-friendly timepieces from Sprout Watches aren't just for the grown-ups, either. They also have a rockin' line of kid-sized watches, perfect for your little sprout. They even have a super cute online tool to help kids learn to tell time. And no digital cheater watches, here. All Sprout Watches have a full analog face, which makes them classy as well as eco-friendly. Each watch is also packaged in 80% recycled paper boxes with a cute organic cotton pillow, as opposed to the plastic monstrosities that many watches are sold with.
With an average cost of $60 for adult watches and $30 for kids' models, Sprout Watches make for an affordable and unique gift for your favorite earth-loving timekeeper.
But, we're giving away a free watch to one lucky blog reader this week! Choose from one of the vegan options in the new ADVANCED CRYSTAL COLLECTION, which shows off the new DNA of Swarovski crystal, over 10 years in the making. There are a variety of color and style combinations in the selection, so there's something for everyone.
We checked out one of these vegan, eco-friendly timepieces for you. It's a lead-free corn resin bracelet in white with turquoise colored Swarovski crystals set in a natural bamboo dial. Pretty snazzy, eh?
I have petite wrists and found the watch to be pretty loose on initial wear, but after following the simple online instructions for removing a few links, I was able to find a perfect custom fit. The corn resin bracelet is extremely lightweight and comfortable. It doesn't stick to your skin or rub like plastic and vinyl watchbands do, which is a real plus for someone who isn't really accustomed to wearing a watch in the first place.
The face of this watch is also quite beautiful. The natural bamboo dial lends a subtle neutral background to the sparkly crystals. This model has just a tiny bit of bling, making it quietly feminine, but Sprout also offers other womens' styles which are either less assuming or more flashy, depending on your taste. Most of the mens' watches are a little more utilitarian-looking, but some models are less casual than others, if that's what you seek.
Enter to Win a Sprout Watch
One lucky blog reader will win a watch from the new
Sprout Advanced Crystal Collection
. (This collection is mostly vegan but also has some designs with mother of pearl.) You can enter using the Rafflecopter widget below. Open to U.S. residents only.