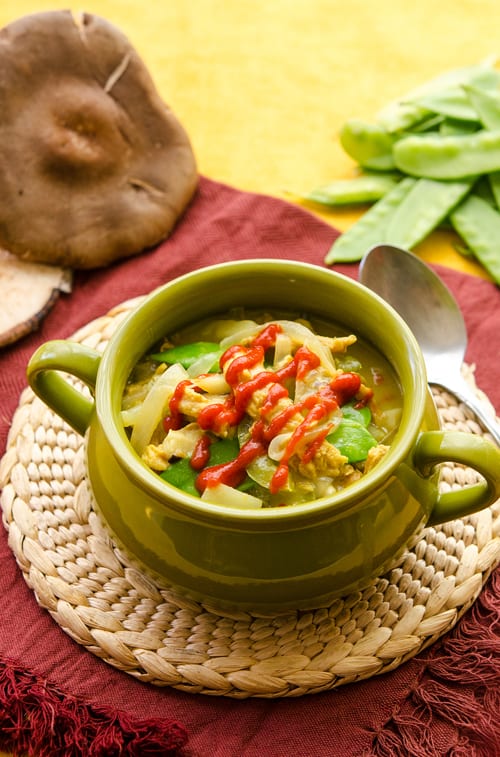 Thai "Chicken" Curry & Fake Meats Review
Whether you call them faux meats, meat alternatives, or vegan proteins, lots of vegans are on a constant quest for the next greatest cruelty-free addition to their recipes. FakeMeats.com is a great source that you may not have heard about yet.
To start this review off, let me tell you a little bit about the founders of FakeMeats.com, and what they're on a mission to do. Steven and Kim, vegan and vegetarian respectively, started Fake Meats so that people who were looking for cruelty-free alternatives to their omnivorous ways could find a treasure trove of faux meats very easily. As most of us have come to know, vegetarianism is not about restrictions, and this site proves that you can make your favorite family dishes the vegan way without sacrificing taste!
As far as the selection goes, Fake Meats has everything from vegan jerky to egg substitutes as well as quite a few seasonings & sauces and even a Meal Pack subscription service. The Meal Pack subscription sends you original recipes written by Steven and Kim each month so that you can try new vegan products with confidence and know that they'll turn out delicious. The Meal Pack includes a recipe and the Fake Meats ingredients for four dinners. Each recipe feeds 4-6 people, so you're set for at least 1 dinner each week for the whole family. They also ship to USA and Canada.
For the Vegan Cuts Fall Harvest eBook, we showcased Steven and Kim's Thai "Chicken" Curry, made with delicious soy curls that hail from the Pacific Northwest as well as Edward and Son's vegan Curry Seasoning Cubes. The only extra ingredients that Meal Pack subscribers need for this dish are the fresh produce and coconut milk, which are easy to find. Convenient and delicious? Yes, please!
So, if you'd like to find out more about FakeMeats.com subscription boxes and learn how to make "Chicken" Fajitas, BBQ Sandwiches, Stuffed Peppers and more go to their site! While you're there you can get lost in the seemingly infinite amount of great products that they can ship right to your doorstep.
Thai "Chicken" Curry
Calories: 270kcal Author: Jackie Sobon
Ingredients
2 T. Olive Oil
1 C. Yellow Onion Sliced into Thin Strips
1 C. Shiitake Mushroom Sliced into Thin Strips
1/2 of a 14 oz. can Full-Fat Coconut Milk shake can before opening
2 ½ C. Water
2 Edward and Sons Yellow Curry Cubes
2 C. Butler Soy Curls
1 C. Green Bell Pepper Sliced into thin Strips
1 Medium Potato Peeled and Julienne Cut
1 C. Snow Peas
Fresh Lime Juice
Instructions
In a large, high-sided, non-stick skillet, heat oil over medium-high heat. Add the onion and mushrooms and sauté until the onion begins to turn clear and the mushrooms begin to soften (3-5 minutes).
Stir in the coconut milk, water, Curry cubes, and bring to a boil. Stir until the Curry Cubes are dissolved (2-3 minutes).
Stir in the dry Soy Curls, green pepper, potato, snow peas, and continue to simmer until Soy Curls and potatoes are tender (8-10 minutes).
Serve and squeeze fresh lime juice over each serving. Goes great over noodles or rice.