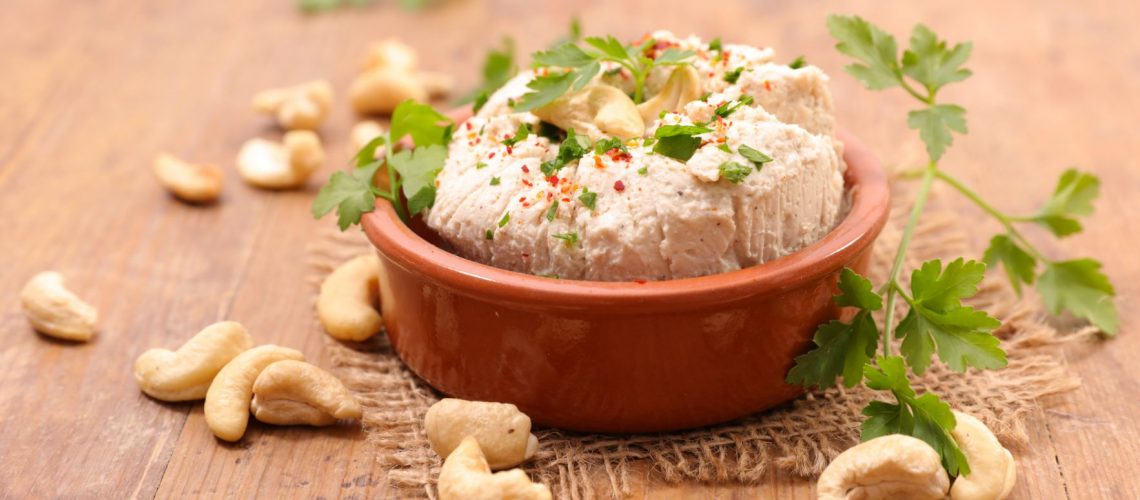 Vegan Products and How They're Evolving
If you were to travel to the grocery store as a vegan a few decades ago, you would have been left to the fresh produce aisle to fend for yourself. Although there are many whole foods that constitute a healthy, satisfying plant based diet, it was totally up to you to keep things exciting in the kitchen and at meal time. The selection of vegan products on the market today is vastly different than it was just a few years ago, and it was a totally different world in the pre-internet era.
This is all for good reason too. A Gallup report showed that sales of plant-based foods grew at 8.1% in 2017 alone, while plant-based alternates will shortly account for 40% of all dairy beverage sales. This is an astronomical change in the way shoppers are making decisions when they head to the grocery store. With changes like this, it is up to brands and grocery chains to adapt with the changing tides. And boy, have they.

So, what makes vegan products so popular?

There are a variety of reasons why so many people are making the switch to a more plant based lifestyle in recent years. Whether being affected by the harsh realities of animal welfare and factory farming in the United States, increasing concern over the environment and our impact, or focusing on personal health concerns, many people are looking to switch to a less cruel diet, and recent changes in the consumer landscape have made it easier to do so without sacrificing.
Instead of one option to choose from as a meat substitute or dairy substitute, increasing competition among brands to create the next best thing in the vegan space has inherently increased the quality of vegan "substitute" products on the market as well. With the rise of quality, a larger number of people who are on the fence or who previously thought going vegan was too difficult are now realizing that being vegan can still be quite satisfying and delicious. Not to mention the reward of feeling good about their food and personal care choices.

The rise of new vegan products
If you had an idea for a new vegan product 20 years ago, you may not have had the market of shoppers to buy your product, but the hole in the industry was most likely there. Now, virtually any vegan product or vegan "substitute" has been created or is in development by a major player. That's a great thing for vegan and vegan friendly consumers. The vegan wave is in full force, and you would be hard-pressed to find a region in the United States today that couldn't accommodate someone on a vegan diet.
A prime example is our fast food industry. Recent news is inundated with giant fast food chains adding a vegan option to their menu nationwide, solidifying the notion that veganism is not just a fad, it's a movement.
From frozen products, to dairy free products
Frozen options at the store for vegans excluding vegetables and fruit used to consist of a single, sad veggie patty and a bag of freezer-burned fries. If you peruse through most grocery stores as of late, you'll discover a plethora of vegan options from beefless tips and chickenless tenders, to vegan corn dogs and buffalo wings. The list goes on and on.
The dairy free industry has been on the rise more than ever as well. Plant milks are taking up more shelf space by the day, with unique options like cashew milk, oat milk, soy milk, and even macadamia nut milk. Each has its own subtle notes, and all are just as satisfying as dairy milk without any of the bad cholesterol.
There are new ice cream flavors coming out of the woodwork using the above mentioned plant milks as their base, too. Not only are new brands popping up left and right with amazing new flavors and fresh takes on classic ones, but even ice cream brand heavy hitters like Ben & Jerry's are capitalizing on the vegan movement. They've veganized a few of their most popular flavors like Cherry Garcia, plus they've even created totally new flavors that are all 100% vegan and dairy free.

Vegan protein: From Morningstar to Gardein, Field Roast, and Beyond
The meat and protein industry has perhaps changed as much as any in recent years. Before 2000, vegan brands were few and far between. Most of us remember seeing Boca Burgers and a Tofurkey product sprinkled in every once in a blue moon. Today, there are more plant based protein brands creating cutting edge vegan protein products than we can count.
Brands like Gardein, Field Roast, Sweet Earth Foods and more are changing the game when it comes to affordable vegan protein and vegan dishes. The change is so drastic, even brands like Morningstar, a predominantly vegetarian brand, has recently announced it is reformulating its products to qualify as vegan.
Some brands are taking it to the next level as well. Companies like Beyond Meat and Impossible Foods are using modern science to craft vegan proteins that look, feel and even "bleed" like real meat does. As odd as that may sound, the finished product has been blowing vegan and non vegan minds alike. You know those fast food brands mentioned earlier? Well, Carl's Jr. has announced it will be stocked with Beyond Meat burgers in all stores. Every single store. Del Taco also recently announced all stores will be loaded with Impossible Foods meat featured in their tacos as well.

Fast food having vegan options? I thought vegan meant healthy?
That is just another example of why the vegan food industry is exploding. The consumer perception of vegan has, up until recently, been that vegans are all health freaks eating nothing but salad and tofu. The rise in vegan options from a multitude of brands has brought healthy competition to the non-healthy vegan product space. The average consumer likes to indulge from time to time at the very least, so the increasing availability of vegan food options that are not considered healthy has changed the attitude of many, and convinced many previous naysayers that vegan food can be just as tasty and indulgent as non-vegan food.
It's not just fast food, though. Many higher end restaurants are joining in on the trend as well. Not only are there an increasing number of restaurants and establishments creating a vegan option or two that is decadent and indulgent, but there are now many strictly vegetarian and vegan restaurants popping up nationwide. Many of these restaurants are not focused on green juice and raw salads, they're actually focused on creating fast casual or comfort food fare. Veggie Grill, one of the largest vegan chains in the country, has created a model that feels as though you're walking into an Americana bar and grille type restaurant, the only catch being that every single thing on the menu is 100% plant based. The menu has a nacho platter, a fried buffalo "chicken" sandwich, burritos, and even desserts like chocolate chip cookies and cakes.
What about body care, beauty and makeup products?
The food industry isn't the only industry demonstrating a shift towards more vegan options and cruelty free choices for consumers. The body care and beauty market has been rapidly changing, too. Many big name brands in the space are taking steps to becoming cruelty free, which is the practice of abstaining from testing products and experimenting using animals as subjects, though that is not the same concept as creating vegan products.
While many existing brands are taking smaller steps, new brands are stepping in front of them being completely cruelty free and formulating vegan products. That means the absence of dairy, honey, beeswax, colorants made from animal derived ingredients and more.
There are organizations like Leaping Bunny and Logical Harmony that vigorously vet new and old beauty and makeup brands alike by researching their practices and formulations to give a stamp of approval that they are truly cruelty free and vegan. This is becoming an increasingly more important seal of approval to receive for brands as consumer perception is changing and unhealthy business practices come to light.
The future of vegan products
The vegan landscape has shifted and evolved so dramatically in recent years that there is no telling what the future truly holds. Veganism is on the rise, and it has proven it is not just a short-lived diet or trend. Vegan companies like Beyond Meat are breaking IPO records on the stock market and existing mammoths in the non-vegan meat industry like Tyson Foods are now investing millions of dollars into the backing and development of new vegan products to combat its decline in profits from non-vegan products over the years.

It's easier now than ever to live a plant based, vegan lifestyle. We can hypothesize that as time goes on, it will become even more simple and accessible for the everyday person. The tides are shifting to cruelty free, and we're all on the edge of our seats to find out what big industry disruptor will show its face next.

An easy way to try vegan
Whether you're vegan or vegan-curious, Vegancuts has popular Snack, Beauty, and Makeup subscriptions that make it easy to discover new and exciting vegan products that you may never have heard of before. Checkout vegancuts.com to learn more.