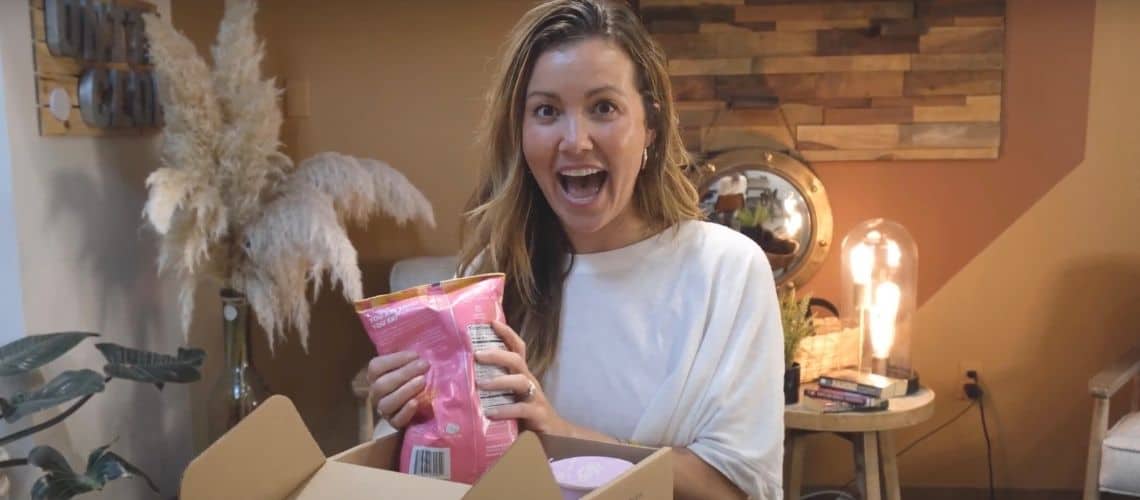 5 Tips To Boost Affiliate Earnings With Vegancuts
Vegancuts affiliates have huge potential to generate income through referrals. However, many partners aren't maximizing their profits. We analyzed our best-performing affiliates to see what they are doing right, so you too can boost your earnings.
So, whether you are a long-time affiliate looking to increase your earnings or a new partner and wondering where to start, these tips will ensure you're on your way to making more profits as a Vegancuts affiliate.
If you're not an affiliate yet, but have a platform and following, apply below:
Top Tips For Vegancuts Affiliates
1. Create An Enticing Button
Call To Actions (or CTAs) are proven to yield a better Click Through Rate than normal links. By simply going back through your content and putting your affiliate link in a CTA, you could instantly start seeing more commission. Take this for example:
2. Stay On Top Of Our Promotions
We often have limited-time offers and promo codes. Affiliates that stay on top of these deals and add them to their content see much better results.
One mistake we see a lot of our affiliates make is stepping away from their specialty content to create a specific unboxing video. Of course, we love to watch your unboxings, but in terms of your profit, we know videos that incorporate a Vegancuts unboxing into your niche content.
Take this for example. I am a Youtube blogger who creates animal rights content. I receive a Vegancuts Snack Box and decide to create content. I create two unboxings videos. The first is a specific unboxing titled "Vegancuts July Snack Box Unboxing". The second unboxing is inside of a video called "Animal Rights vs. Animal Welfare". We know from history the animal rights video will generate more affiliate income for me.
4. Sneak Peek Our Discovery Boxes
Did you know you can make money with us by becoming a Preview Partner?
What is a Preview Partner?
Each month our subscribers receive a Sneak Peek of what is going to be in their upcoming box. It is the Preview Partners role to record video content of testing out the Featured Products and build a buzz.
Benefits of being a Preview Partner?
Receive a flat fee payment for producing the Sneak Peek.
Receive a complimentary Vegancuts Snack/Beauty Box before anyone else.
Gain exposure to our vegan audience. The Sneak Peek goes out to our large email list, social following and is live on our website for one month. This allows more people to discover your content and channel.
How to apply to become a Preview Partner?
To apply for this position, complete this form with your preferences. These partnerships are in high demand, so those with more availability stand better odds of being chosen.
Pro tip: Send a video example where you are talking to the camera. This is key to this role so we need to see it beforehand.
5. Search Engine Optimize Your Content
SEO (or Search Engine Optimization) is vital to increasing your affiliate income. Some ways to boost your favor with Google include:
Create listicles
Use relevant keywords
Get other sites to link to your content
Create and update content weekly
At the end of the day, more eyes on your content mean more commission for you, statistically speaking.
Get Started By Promoting A Vegancuts Box Today!