The Vegancuts Snack Box subscription allows you to discover delicious snacks, drinks, and meal kits every month. Treat yourself or send it as a gift.
This Month's Featured Vegan Snacks
September Snack Box: Fall-Off-Your-Chair-Tasty Treats
September is here and that means the end of Summer! In this month's 11-item Snack Box, expect some delicious crunchies, like Nacho Cheese Crisps & Cinnamon Churro Puffs, and our Fall-favorites, including delicious dried fruits, nuts and seed-bars. And not to worry, we added a delicious Double Chocolate treat to welcome in the porch weather.
The Vegancuts Snack Box: Overview
From vegan mac and cheese and delicious vegan chocolate, to avocado chips, hummus crackers and superfood smoothies, the Vegancuts Snack Box is your monthly delivery of the best vegan snacks and meal items, and drinks on the market. Open the Door to at least 10 sweet & savory vegan snacks to make it easy to discover the best in plant-based living.
Britty, our expert Snack Box curator endlessly searches the vegan world for new vegan snack ideas, stays on the cutting edge of the latest vegan news and trends, and aims to make your monthly snack box an unforgettable experience free, from harm to animals. Try this vegan treat box today!
Free U.S. Shipping
10+ Items Per Month
100% Vegan
100% Cruelty Free
Easy to Manage Subscription Renewals
Flexible Subscriptions
My daughter loves the box and it's a such a highlight when she sees it at our door! The products are so varied and interesting and she and I are both always looking for new vegan items on the market. I'm planning of giving box subscriptions to friends as a gift this coming year...I don't feel the need to research and see what other boxes are like..we really enjoy yours!!
It is like Christmas/my birthday every month. I love seeing new things that I may never have heard of or seen before so I can look for those things at a future time. This snack box has made Veganism extremely easier because snacks are usually the hardest. I have opened people's eyes and mind about veganism because of the snacks.
I love that I don't have to compromise on taste as a vegan. Thanks to Vegan Cuts, I can discover a growing number of delicious, quality products that align with my values.
I have been subscribing to the VeganCuts snack box for several months, and am impressed with the range of products and the quality. The assortment includes items that can be used in meals as well as for snacks. Given the number and quality of the items, I think it is a good value!
I am the only one in my family with dairy and gluten issues, so having snacks that I know I can eat without worry has been absolutely amazing. I am so thankful knowing that the delicious surprises I receive every month have been carefully chosen with my exact needs in mind.
I look forward every month to receiving my box. I love almost all items, and the ones I don't I pass on. The cost is incredible, the selection diverse and its just a wonderful perk to any month.
I have had the vegan cuts snack box subscription for years and it continues to be the highlight of my month. I get so excited to open my box and discover a variety of snacks that allow me to get connected with so many new brands.
I always enjoy every box I've gotten. As someone with an insane amount of allergies, your food and beauty products never make me sick and it's great. I always recommend you to anyone looking for good deals
Delicious, unique, and beyond worth the price!
A great company both in superior products and their customer service!
United States
Canada
International
Aug 21
August meant Back To School, and for many of our friends and family, that meant it was also back to the office. The10-item box contained perfect on-the-go snacks with a nutritious edge, including Sweet & Savory Crunchies, Birthday Cake Blondies and even a full bag of delicious Ginger Candy. We invited back a couple of our all time favorites & some brand new goodies.
July 21
June 21
Vegancuts won the Best Subscription Box of 2021 from VegNews Magazine - the popular Vegan magazine
For 2 years in a row, Vegancuts has won the Best Customer Service Award from Newsweek Magazine in the Vegetarian & Vegan category
A Year of Boxes awarded Vegancuts a Best Subscription Box of 2020 award
Hello Subscription awarded Vegancuts a Best Subscription Box of 2020 award
Elle Magazine recognized Vegancuts as a top subscription box
Time Magazine recognized Vegancuts as a leader in healthy eating trends
Vegan tips, stories, and recipes!
There is no doubt Hollywood is going green - but this list of vegan celebs might surprise you.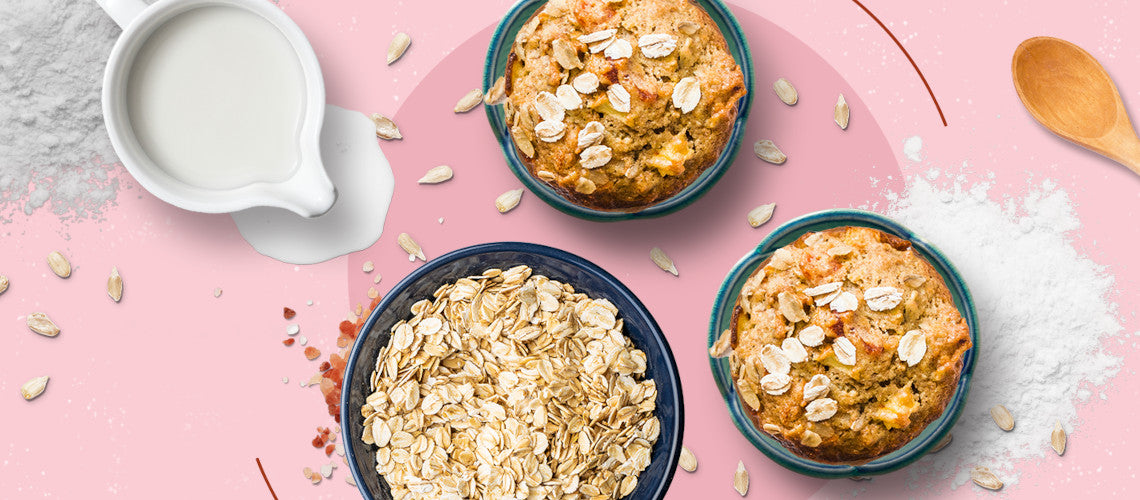 Muffins are the perfect breakfast snack, and these chai oatmeal muffins are packed full of nutrition.
Get special offers, vegan insights and more from the experts at Vegancuts.