Are you searching for a vegan egg substitute that genuinely comes close to the egg flavor & function?
In this article, you will find 16 eggs-cellent faux egg options, what they are made of, and how to use them in your baked goods and other recipes.
Let's get cracking!
What Is A Vegan Egg Substitute?
In recipes, eggs are used for various reasons – as a binder, to give fluffy, airy texture, moisture, creaminess, or spongey texture. Vegan egg substitutes are made up of different ingredients you can use to replace eggs in any recipe.
Depending on what you are making, you will need specific substitutes for different recipes. That's because each of the substitutions below will provide a specific property that's similar to eggs.
What Is Vegan Egg Substitute Made Of?
Most pre-made vegan egg substitutes that come in powder form are often made with some (or a mixture) of the following ingredients:
Soymilk Powder

Potato Starch

Tapioca Flour

Chia Seeds

Garbanzo Beans
Best Vegan Egg Substitutes:
Vegan Egg can do it all – scramble, bake, and bind with the taste and texture of eggs.
This incredibly versatile vegan egg substitute makes avoiding eggs easier than ever.
You can use it for delicious quiches, scrambled "eggs", omelets, Asian/Indian cooking, etc.
Vegan Egg can be also a suitable egg replacer in cookies, muffins, or cake recipes.
One package can make the equivalent of 12 eggs.
You can use silken tofu as a vegan egg replacement to make various vegan desserts and recipes. It is recommended to use it in combination with flaxseed, or baking soda, to act as a better binder and fluffing agent.
The tofu egg tends to work well in baked goods by making them dense and adding moisture. Around ¼ cup of silken tofu can substitute for one egg.
Another fantastic way to use tofu for egg substitutes is in egg scrambles.
You can use firm tofu, and make delicious egg-free tofu scrambles! More info on that is below.
Black salt is a volcanic salt traditionally used in Asian cuisine. Also known as Kala Malak, the black salt has a very strong sulphuric, egg-like flavor.
This makes it a very popular ingredient, used in many recipes to mimic the taste of eggs. It is best for tofu scrambles, vegan egg salads, quiches, and frittatas.
If you want the best vegan scramble tofu, you can use black salt, firm tofu, and a couple of spices, like garlic powder and onion powder.
To add an egg-like yellow color, use turmeric. For an optional cheesy kick, you can also add nutritional yeast.
Chickpea flour is a common ingredient in various pre-made egg replacement mixtures.
It is high in protein and works excellent if you want to use it as a binder or raising agent.
As a general rule, you can mix three tablespoons of chickpea flour with three tablespoons of water for each egg that is required until it becomes a thick and creamy paste.
What's more, it is one of the best vegan egg substitute for making plant-based omelets and quiches!
Vegan Egg White/Yolk Substitutes:
Aquafaba is the water from chickpea cans. It is a fantastic egg substitute, ideal when making vegan macarons, meringue, mousse, marshmallows, ice cream, and butter icing.
It is one of the best vegan substitutes for egg whites because the proteins and starches are very similar.
About three tablespoons (45 grams) of aquafaba can replace one egg.
Tapioca starch is a binding or thickening agent for sauces, puddings, and condiments.
Because it thickens when heated and can set into a firmer, jelly-ish texture when cooled, it does a great job at thickening liquids instead of eggs.
Tapioca is ideal for pie fillings, pudding, eggless custard, etc.
To replace one egg, use one tablespoon of tapioca starch blended with three teaspoons of water.
Additionally, other starches will work well, too – think cornstarch or arrowroot.
You can use Orgran Egg Replacer for nearly anything, from pancakes to desserts, cakes, and meringues.
This powdered egg replacer cover qualities of both egg white and yolks; to do that, follow these measures:
To replace one whole egg – add 1 tsp egg replacer + 2 tbsp water.

To replace one egg white: add 1 tsp egg replacer + 1 tbsp water.

To replace one egg yolk: Add 1 tsp egg replacer + 1/2 tbsp water.
A pack is equivalent to 66 eggs per pack, and it is dairy-free, certified gluten and wheat-free, and GMO-free.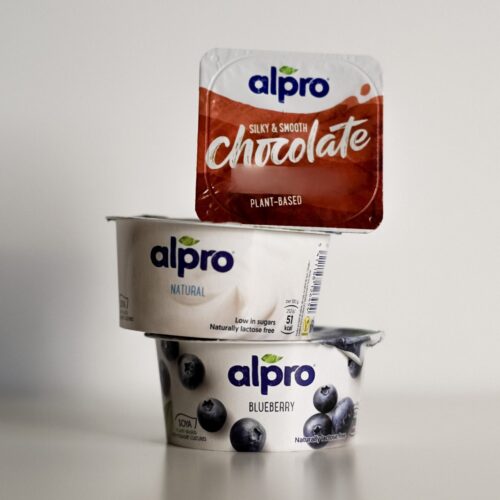 Thicker, plain vegan yogurt is a suitable egg substitute that works best for quickbreads, muffins, and pancakes.
Around four tablespoons of yogurt are the equivalent of one egg.
Vegan Egg Substitute For Baking:
Bob's Red Mill Egg Substitute is an ideal vegan egg replacer to bind baked food together. You can use it to replace both egg whites as well as egg yolks.
It is made from potato starch and tapioca starch flour, making it gluten-free and suitable for anyone with food allergies or restrictions.
One and a half tablespoons of the mixture with a tablespoon of water for each egg you want to replace.
Use Neat Egg to make scrambled egg-less eggs or in baked goods as a binder. It contains only two ingredients – chia and garbanzo flour.
In baking, you can replace one egg by combining one tablespoon of the mix with two tablespoons of water.
Ground flaxseed is another great egg alternative.
When you mix flaxseeds with water and leave it for a couple of minutes, it will become a thicker, gloopier consistency.
Because of flaxseed's binding qualities, it is a perfect egg alternative for cookies, bread, pancakes, muffins, burgers, and vegan meatballs.
Mix one tablespoon of ground flaxseed to replace an egg with three tablespoons of water.
Similarly to flaxseeds, when you mix chia with water, in a couple of minutes, you will have a gooey thicker substance, or "chia egg."
It's an ideal alternative for baking cookies, biscuits, crepes, and pancakes.
To replace one egg, mix one tablespoon of chia seeds with three tablespoons of water.
Psyllium Husk acts similarly to flaxseeds and chia. When you mix it with water, it creates a sticky gel mixture.
You can add it directly to the dry mixture and skip making an "egg" mix with water.
Use to replace eggs as a binder in baked goods such as cakes, cookies, muffins, or bread, in a 1:1 ratio.
Applesauce works well as an egg substitute because of the pectin in apples that act as a binder.
It is most suited to making moist, soft goods, like cakes, cookies, or bread.
Since applesauce provides a LOT of moisture, it is ideal to use it as an egg substitute in recipes that require a long baking time.
To replace one egg in a recipe, add 1/4 cup of applesauce.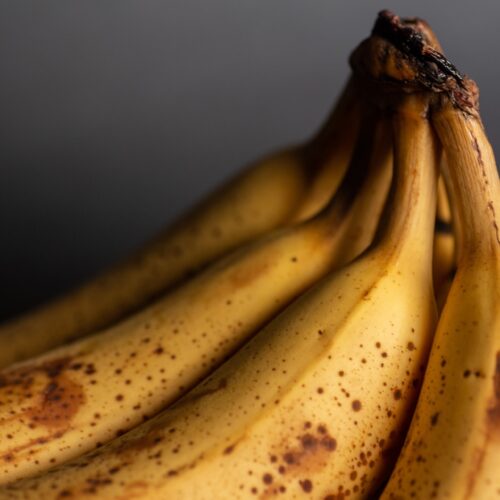 Bananas can't do everything eggs do, and they usually add a bit of banana flavor, so make sure that it's compatible with the recipe's other ingredients.
Bananas can be used as an egg substitute in cakes, bread, muffins, and brownies, as they add both moisture and sweetness.
Half a banana (mashed) is the equivalent of one egg.
Like banana, pumpkin is a healthy substitute for oil and eggs in various baked goods.
Its creamy consistency can be an excellent egg replacement for cakes, cookies, bread, and brownies.
It may add a slight hint of pumpkin flavor, so make sure the recipe will allow it.
To substitute one egg, you will need ¼ cup of pumpkin puree.
If you are vegan, vegetarian, or want to avoid eggs for a different reason, I hope you can now see that it is much easier than you thought.
There are many vegan egg substitute options for nearly any recipe or meal you want to make, so you don't have to sacrifice taste or stop enjoying your favorite recipes.
If you have any questions or know of a great egg replacement that isn't included in the list, let us know in the comments below.
Vegancuts curates monthly Discovery Snack Boxes that always include carefully selected products and brands that are always 100% vegan – from mac & cheese and chocolate to avocado chips, hummus crackers, and superfood smoothies.