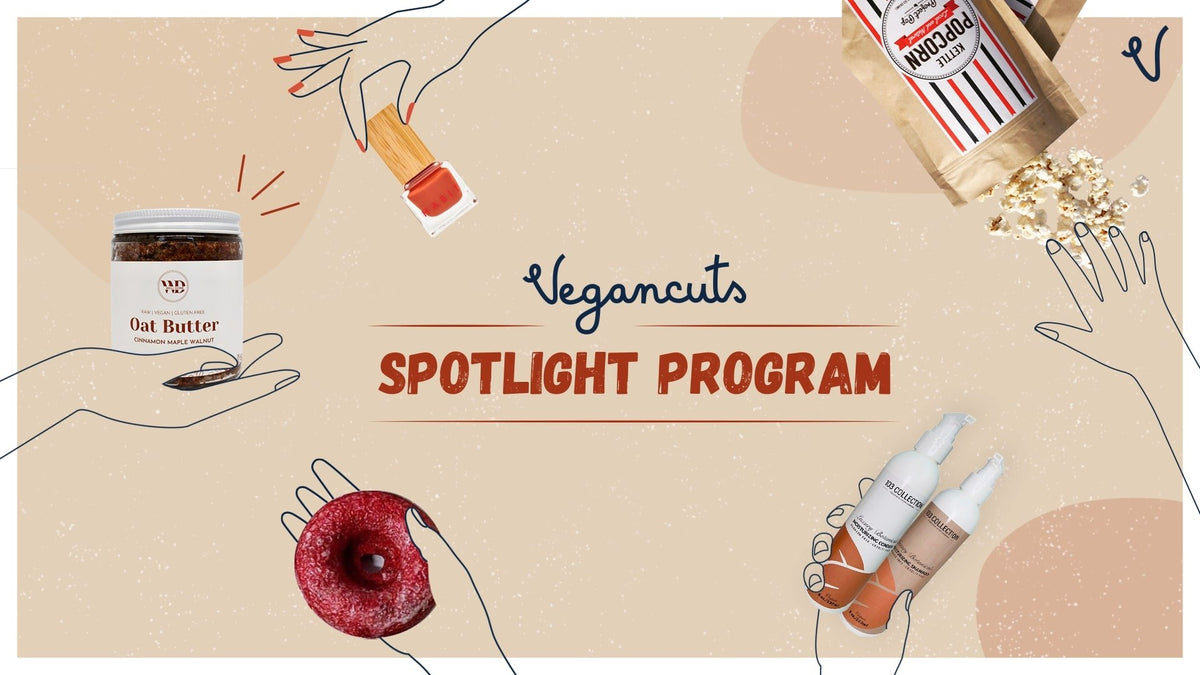 Spotlight Program Overview
Cohort 1: Black-Owned Vegan Businesses
At Vegancuts, an important part of our values is to contribute in a meaningful way to our community. As we've been talking with leaders and entrepreneurs in the Black community, it's evident that there are real disparities with the resources, advice, and access available to Black entrepreneurs. We also recognize that the success of a business is linked to the success of society.
With this thought, we've been working through how we can provide real, long-term support – a means to bring direct impact to Black-owned businesses. The launch of our Spotlight Program will utilize the Vegancuts platform to provide a system of support to several Black entrepreneurs with vegan businesses around the country.
Program Highlights & FAQs
Intention: Support the Black community in a meaningful way, utilizing our strengths and resources at Vegancuts.
Overview: 5 up-and-coming Black-owned vegan brands will join a cohort, and each will be provided a new path for sales, marketing, and coaching through Vegancuts and its specialist advisors. Each of the following businesses were carefully vetted, making sure they carried products that we think our customers would love, and are also run by founders who are values-aligned.
Each Spotlight brand receives:

Relevant guidance and coaching on business challenges being faced.
A cohort of other Black emerging entrepreneurs to aid in peer-to-peer support.
National Marketing through Vegancuts channels.

Is there a charge for this? Absolutely not. The purpose of this program is to provide genuine support in the development of Black-owned brands. This means Spotlight brands pay Vegancuts 0% commission and no fees, and Vegancuts pays for all credit card processing fees with every purchase. This way, Spotlight brands keep 100% of the revenue from every sale.
How long will the cohort last? This program launched on August 18th and will last 4 months. After this, another cohort of brands will be brought through the program. Our intent is for the Spotlight Program to continue growing and evolving in meaningful ways through the long-run.
Can non-vegan brands be included in the Spotlight Program? At Vegancuts, every product we provide to customers is 100% vegan and cruelty-free. Any brands featured in the Spotlight program will have the same requirements. As with all products featured through Vegancuts, a thorough verification of product ingredients will be completed before listing.
Will other communities be represented future Spotlight Program Cohorts? This is our intention. The first cohort will be exclusively for Black-owned businesses. We hope to extend this program with future cohorts.
If you have any questions, please write to us at support@vegancuts.com.