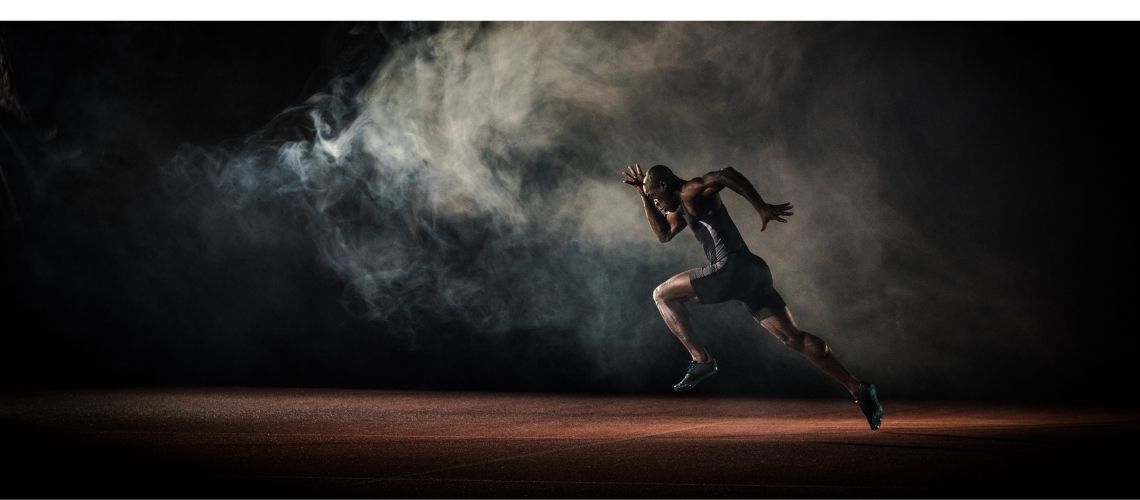 15 Vegan Athletes Leading The Way With A Plant Based Diet
Plant-based dieting in the sports world is a rising trend. And the days of questioning vegan athletes' ability to perform at the highest level are over.
From the NBA to the NFL, Olympic surfing to race car driving, and beyond – vegan athletes are changing mainstream perspectives on protein, nutrition, strength, and health.
So regardless of whether or not you believe that animal products provide the best fuel for athletes, vegan athletes are changing the game one meat-free meal at a time.
Why Athletes Go Vegan
Achieving optimal health and performance are the most important drivers for many athletes to go vegan. And for many of them, their introduction to a vegan diet began as an experiment to see if it could really improve what ails them.
As a result, they experienced increased energy, faster recovery time, and better endurance. Several health issues were also resolved, including inflammation and tendonitis. Some athletes have even been quoted giving credit to a vegan diet for their return to sports and career longevity.
And not only did they see an increase in their overall health, but many athletes began to realize their impact on the environment and animals suffering inside the meat industry.
Many vegan athletes are now using their platforms to influence others to make changes in their diets and habits, not just for health reasons but also for ethical ones.
Physical Benefits of Going Vegan
A vegan diet has many benefits, but a few factors are particularly relevant for athletes and their performance. Studies have shown that a vegan diet can positively impact:
-Endurance: Having a lower calorie and fat intake in a vegan diet may result in weight loss and a reduced body fat percentage, resulting in a leaner body. Plant-based diets also increase VO2 max, the amount of oxygen athletes can use during intense exercise, leading to increased endurance.
-Recovery Time: Eating a plant-based diet high in antioxidants helps neutralize free radicals, which are harmful to the body. Free radicals cause muscle fatigue, diminished athletic performance, and impaired recovery.
-Inflammation: Inflammation caused by meat consumption and elevated cholesterol levels can significantly interfere with athletic performance and recovery. Plant-based diets have been shown to reduce inflammation because they're high in phytonutrients and low in fat, toxins, and bacteria.
-Energy: Eating plant-based can increase energy because the body doesn't have to work as hard to digest saturated fats and added sugars.
-Blood Pressure: Eliminating meat, dairy products, and added fats decreases blood viscosity (or "thickness"), making the blood easier to pump. This helps deliver more oxygen to the blood and keeps muscles from cramping. A plant-based diet can also reverse plaque build-up within the arteries.
Mental Benefits of Going Vegan
Some common foods found in a vegan diet such as leafy greens, avocados, bananas, fermented foods, and dark chocolate to name a few, have been shown to reduce the stress hormone cortisol in the blood. A recent study also showed that a plant-based diet contains high amounts of vitamin A, vitamin C, zinc, and magnesium which can decrease the risk of anxiety and depression.
Making more conscious choices about what you consume can also be mentally beneficial because a vegan diet encourages you to incorporate mindfulness into your daily routine. When you begin to make choices that positively impact your health, the environment, and animals, you may notice a boost in your mood leading to increased energy levels.
Vegan athletes may also notice a mood-boosting affect when using their platform for good and investing in plant-based businesses paving the way for future generations.
A Vegan Athletes Diet
A vegan athlete's diet can vary depending on the sport and the overall fitness goals. Endurance athletes, for example, may not need to eat as many calories as those looking to bulk up and put on muscle.
But there are some staple items that you'll find in most vegan athletes' diets that help with recovery, stamina, and endurance. Here's a list of 10 go-to foods that ramp up athletic performance.
1. Spinach – Spinach contains anti-inflammatory properties that can reduce muscle damage and increase recovery time. It also has ecdysterone, a naturally occurring steroid hormone that increases muscle growth.
2. Sweet Potatoes – Sweet potatoes are loaded with potassium which helps lower blood pressure by relaxing the walls of the blood vessels and protects against muscle cramping. They're also an excellent source of vitamin C, B vitamins, antioxidants, minerals, and fiber.
3. Beans – Beans are often a staple for vegan athletes because they're full of fiber, iron, antioxidants, and protein. They help rebuild muscle and keep nerve function working properly.
4. Beets – The dietary nitrates in beets are converted to nitric oxide when you eat them, allowing your muscles to draw more oxygen without working harder. They also help fight inflammation, regulate blood pressure, and improve heart health.
5. Plant-Protein – Various plant-protein such as tempeh, tofu, edamame, and seitan, among various popular meat alternatives, will be a great source of protein for vegan athletes. These protein sources contain less saturated fat and cholesterol than animal products but still aid in muscle building.
6. Chia Seeds – Packed with omega-3 fatty acids, fiber, protein, minerals, and vitamins, these seeds are a nutritional powerhouse. Research suggests that eating chia seeds daily will lower your risk of heart disease, reduce blood sugar levels, and support weight loss. They're easily thrown into shakes, on top of salads, or used in bowls.
7. Berries – Dark berries are rich in antioxidants, which reduce joint and muscle pain, and inflammation. They also contain fiber and natural sugars, two vital components of any vegan athlete's diet, helping you feel more energized during your workout.
8. Nutritional Yeast – This unique ingredient is packed with B vitamins, selenium, zinc, folate, and plant protein. It's a great source of B12, which can be hard to get on a vegan diet. It also contains beta-glucan fiber, which can boost immunity in athletes.
9. Nuts – Nuts are an ideal snack for a vegan athlete because they contain complex carbohydrates, fiber, and essential fatty acids. They're also a great source of protein and act as an energy booster.
10. Quinoa – Quinoa is an excellent source of protein and helps to increase strength and build muscle mass. It's also an anti-inflammatory food rich in phytonutrients.
15 Famous Vegan Athletes
Now that you know the reason behind vegan athletes' decision to go plant-based, let's check out some vegan pro athletes paving the way in their respective sports.
1. Chris Paul
In 2019, the NBA All-Star and Olympic Gold Medalist ditched meat and switched to a plant-based diet. 
He was an executive producer on the Game Changers' documentary – a documentary that sheds light on the benefits of going plant-based for athletes. 
He credits his increased energy and recovery time to a vegan diet. 
"I do feel really good right now. I think the biggest change for me is the aches and pains of the season. I started working out and training, and I got to Monday, Tuesday, and Wednesday, and I thought, am I not lifting hard enough? Am I not training hard enough? Why am I not achy? I ain't trying to say you have to stay with it, but give it a try," 
he told Men's Health in 2020.
2. Cam Newton
NFL player Cam Newton transitioned to a vegan diet in 2019. 
Initially making the switch to help with recovery time after injury, he made it permanent when he noticed remarkable changes in his body. 
Recently, he's invested in Daring Foods – a vegan chicken brand, hoping
3. Seba Johnson
Seba Johnson appeared at the age of 14 in the 1988 Calgary Olympics. 
She's the youngest Alpine ski racer and the first black female to compete in Olympic skiing. 
A vegan since birth, thanks to her activist mother, she's never consumed an animal product. 
Today, Seba is an animal rights activist and actress. 
She's living proof that vegan Olympic athletes don't need animal products to be strong and healthy.
4. Tia Blanco
24-year old Tia Blanco is ranked in the top 50 female surfers in the world. 
Growing up in a vegetarian household, she's never even had a bite of red meat. 
When Tia was 15, she transitioned to a vegan diet after watching the documentary Glass Walls and reading The China Study.
She credits her clean, whole-food diet with fueling her energy during surf competitions.
5. Colin Kaepernick
Former NFL player and activist Colin Kaepernick adopted a vegan diet in 2016. 
Colin and long-time girlfriend Nessa Diab made the transition together to help him recover from a series of injuries and reduce the acidity in their bodies, leading to inflammation and disease. 
Since then, Colin has been vocal about fighting human and non-human oppression through education and social activism.
6. Derrick Morgan
Former Tennessee Titans player Derrick Morgan was looking for a competitive edge and ways to reduce inflammation when he went vegan in 2017. 
In 2018, he and his wife Charity Morgan, a plant-based chef, were featured in the Netflix documentary Game Changers. 
During his career as a vegan pro athlete, Derrick helped twenty-five percent of his team switch to a plant-based diet. 
7. Diana Taurasi
Nicknamed the Michael Jordan of the WNBA, Diana Taurasi has had an impressive career with three championships, five Olympic gold medals, and two MVP awards. 
The 39-year-old athlete who went plant-based in 2015 has credited a vegan diet to her career longevity (17 years!) and ability to perform at such a high level.
8. Lewis Hamilton
Lewis Hamilton is considered one of the world's most successful race car drivers, with 103 wins. 
Hamilton went vegan in 2017 while looking for ways to increase his energy levels, and it changed his life. 
Since then, he's used his platform to advocate for a plant-based diet for the health benefits and animal rights. 
He actively encourages fans and followers to go vegan, avoid leather, and boycott animal exploitation.
9. Kyrie Irving
Vegan athlete and NBA point guard Kyrie Irving went vegan in 2017 after watching the Netflix documentary What The Health.
He's openly spoken about the vegan diet increasing his energy and positively affecting his mood. 
He's also become a spokesperson for Beyond Meat. 
10. Javale McGee
Veteran NBA player Javale McGee went vegan in 2016 to lose weight for the season and never looked back. 
The shift in his diet gave him more energy, and he felt lighter on the court, helping him secure a championship with the Golden State Warriors in 2018. 
McGee is a Beyond Meat ambassador and an investor in Outstanding Foods which has been featured in our Vegancuts Snack Box and some snacks can be purchased in our Market. 
11. Chris Smalling
Manchester United player Chris Smalling credits his increased energy, reduced inflammation, and overall good health to his plant-based diet. 
Chris struggled with tendonitis, which he says giving up red meat helped vastly improve it. 
However, health benefits aren't the only driving force keeping him committed to a plant-based diet. 
Ethics play a significant role as well.
12. Steph Davis
Female vegan athlete Steph Davis has been climbing for over 25 years. She's the first woman to climb Torre Egger in one day and the first female to free climb Salanthe Wall on El Capitan. Living a vegan lifestyle has left her feeling healthier than ever before. In an interview, she told Forks Over Knives:
"My eating system is about simple, whole foods, and I cook almost everything I eat from scratch. I even make my own soy milk. No matter what your sport is, if you put extremely high-quality fuel into your body, you're going to perform better and for a longer time span. Because sports are part of my life and I don't have an endpoint in mind, I think a lot about longevity in my sports. The bonus? I never have to limit what I eat, I never gain weight, and I'm very healthy, which is the major advantage of the plant-based, whole-foods eating style."
13. Heather Mitts
Former soccer player Heather Mitts went vegan after watching the documentary What The Health. 
And although she's hung up her cleats, she's dedicated her time to helping other athletes transition to plant-based through her online coaching platform called Train Like Legends.
14. Noah Hannibal
The Australian powerlifter has been vegan for 30 years and continues to break barriers and show people you don't need meat to be strong. 
In 2021, he took home the gold medal in the Oceania Championships heavyweight division. 
In addition to using his platform to create an inclusive conversation about the benefits of eating plant-based food, he's also a vocal animal rights activist.
Kendrick Farris
USA Olympic weightlifter Kendrick Farris went vegan in 2014 and holds the American 94kg American record. In an interview with Men's 
Journal, he said that since going vegan, his body recovers a lot faster, feels lighter, and his mind is clearer. 
A few of his go-to foods are black beans, trail mix, fruit, and avocado quesadillas.
Are you curious about why Javale McGee invested in Outstanding Foods delicious products?
Try one of our latest Discovery Snack Boxes to see what all the fuss is about!