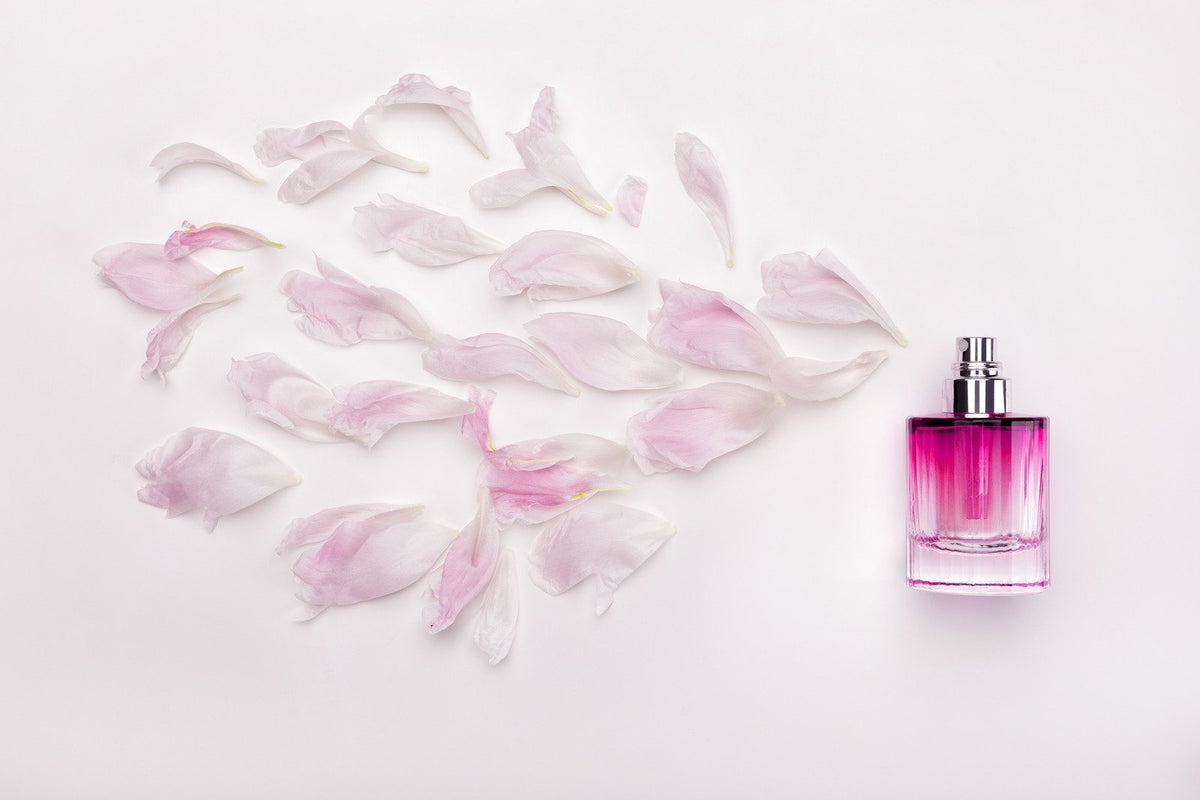 The Complete Vegan Perfume Guide
When it comes to vegan perfume, there's never been a better time to smell good while helping out animals and the planet too.
It's easy for perfume to get overlooked in the vegan beauty-sphere, but there's plenty to learn about what exactly goes into your favorite scents.
Going vegan doesn't just mean a change in diet, clothing, and skincare - it also means being conscious of your smell. That's right! Vegan perfume is a thing and you might be shocked at what goes into some fragrances.
As vegan beauty box curators, we've worked closely with some of the most innovating vegan perfume companies out there. And we're happy to say, vegan and cruelty-free perfume has never been more accessible.
Choosing cleaner, eco-friendly and ethical perfume is the way of the future.
What Makes Perfume Not Vegan?
The great thing about being vegan nowadays is the incredible amount of cruelty-free and vegan options that have thrust their way onto the frontlines of beauty departments.
Whether it's skincare, haircare, makeup, or perfumes, you'll have vegan options widely available. The trouble lies in knowing which product is both cruelty-free (doesn't animal test) and vegan (doesn't contain animal products).
The list of ingredients in perfume is not always clear as to whether it is vegan or not. So we've broken down a list of non-vegan ingredients found in perfumes.
9 Most Common Non-Vegan Perfume Ingredients
Before we discuss non-vegan ingredients in perfume, it's important to note many of these ingredients have synthetic versions in the market.
Sometimes, brands will display these synthetic ingredients in a way that makes it seem like they are animal-derived.
Your best bet is always to read ingredients carefully and match them with their vegan and cruelty-free labels.
1. Musk
Animal-derived musk comes from a male musk deer's "musk pod" a gland located in the abdomen of the deer. However, a lot of musk nowadays is synthetic.
Some synthetic names for musk to look out for are:
Musk ketone
Musk xylene
Musk ambrette
2. Civet
Civet is another common anal secretion found in perfume. This time from a nocturnal mammal found in Southeast Asia. Like musk, a lot of civet is synthetic these days.
3. Ambergris
Ambergris is a sperm whale secretion that is known to be pretty mysterious. There are two theories of how the stone-like fossil is made. Some believe it is vomited out by the whale and others that it passed along with fecal matter.
4. Castoreum
Surprise, more anal secretions. Castoreum comes from beaver anal secretions.
5. Honey
Finally, a product most will be familiar with. Of course, honey is not considered vegan and therefore should be avoided when it comes to perfumes.
6. Lanolin
7. Hyraceum
Hyraceum is solidified urine and feces from a Hyrax, which is a beaver-like animal.
8. Kasturi
Kasturi is the anal gland of a male deer. This gland is used as a perfume fixative.
9. Milk
And lastly, not only does milk find its way into foods, but it can be found in fragrances too.
The Best Vegan Perfume Brands
The brand Pacifica often features in Vegancuts Beauty Boxes for a reason. Their fragrances are vegan, cruelty-free and they have an extensive array of scents to choose from, and with names like Tuscan Blood Orange and Indian Coconut Nectar.
Lavanila specializes in vanilla-based scents. Combinations like Vanilla Blackberry, Vanilla Grapefruit, Vanilla Lavender, etc. will have anyone smelling like a delectable vegan dessert in no time. These oils are also infused with Goji berry and Kakadu plum for a boost of essential vitamins and minerals.
French-based, Florame has a line of certified organic, vegan eau de toilette perfumes in a variety of different scents, ranging from sweet vanilla or amber, to citrus, florals, and even the ubiquitous patchouli.
These perfume oils are inspired by inspired mythology, folklore, literature, and graphic novels, I have no doubt that anyone could find a treasure among the bottles there. Almost all BPAL products are totally vegan (with the exception of a few honey-based scents), never tested on animals, and they refuse to source ingredients from companies that utilize any form of animal testing.
Phlur is a vegan and cruelty-free perfume brand that does not use parabens, phthalates, sulfates, or any other questionable materials or common skin irritants. They state they will never test on animals.
Carolina Herrera perfumes are completely cruelty-free. This information isn't available via their website. However, we reached out to the company who confirmed they never test their products on animals. Just make sure to check each perfume's ingredients to ensure it's also vegan.
Check out our full list of Vegan Beauty Brands.
More Vegan Beauty Options
If you're new to vegan beauty and are looking to discover new cruelty-free products, cosmetics and brands there are a few options out there that can really make a difference.
Vegancuts Beauty Box
The Vegancuts beauty box is a monthly subscription box that delivers 100% vegan beauty products right to your door each month. It's the perfect way to discover the new and exciting products, which can become part of your vegan beauty routine.
You can get a $5 discount by using the coupon code crueltyfree5 at checkout. Learn more about the Vegancuts beauty boxes here.
You might also like
Related Blog: