Vegan skincare is changing the face of mainstream beauty with more conscious consumers choosing vegan and cruelty-free for its incredible benefits.
As vegan beauty box curators, we've seen first-hand the rewards that transitioning to vegan beauty products brings and how choosing cruelty-free changes lives. But transitioning isn't always easy.
Perhaps, you're unsure exactly what vegan skincare means? Where to buy cruelty-free products? Or generally where to begin. That's okay. This vegan skincare guide will walk you through everything you need to know about getting started on your vegan beauty journey.
There's never been a better time to start a vegan skincare routine that will make a difference to yourself, the planet, and our furry friends.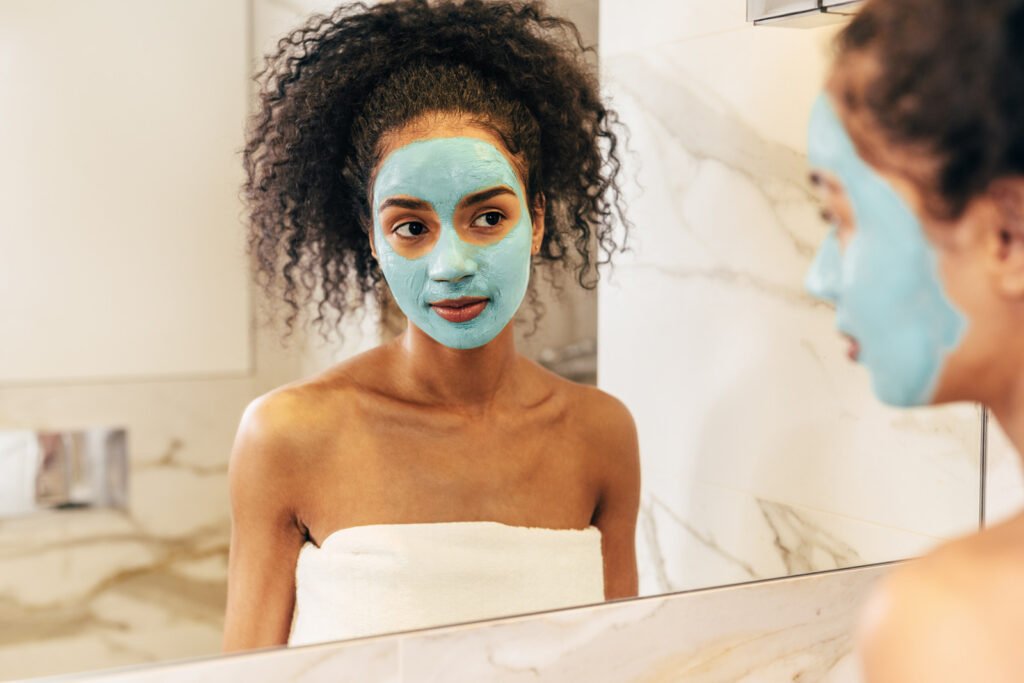 Veganism's definition is all-encompassing of a positive, conscious and healthy life.
To be vegan isn't only to be aware of what's on your fork, but also what you wear and what you use on your body.
That's why vegan skincare is an essential component of the vegan lifestyle. But you don't need to be vegan to reap the benefits of cruelty-free beauty.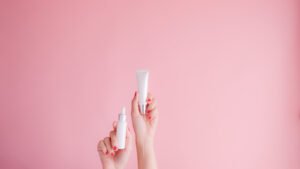 In essence, vegan skincare means using makeup and beauty products that do not come from animals, animal-derived products, or by-products. Animal by-products are parts of animals not directly consumed by humans. Collagen is an example of an animal by-product often found in cosmetic and beauty products.
The other aspect of vegan beauty is animal testing. Beauty products are often tested on animals, however, cruelty-free skincare products are not tested on our fellow earthlings.
The good news is vegan beauty is now shifting from a once niche group to mainstream. This means beauty and cosmetic companies are catching on – and innovating incredible beauty products that are all-around better for everyone.
Popular vegan skincare products include:
Facial creams
Moisturizers
Serums
Sunscreens
Exfoliators
Cleansers
There is no sacrifice when it comes to vegan skincare – in fact, you might be surprised with how much is available.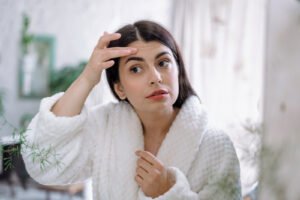 While both "vegan" and "cruelty-free" are positive steps forward in the beauty industry, they are not synonymous.
A vegan product can sometimes not be cruelty-free and a cruelty-free product can sometimes not be vegan. Don't worry. The confusion is understandable.
This is because sometimes products claiming to be "vegan" can sometimes exclude the production process. So, while the product does not contain animal products, it may have been tested on animals.
Similarly, "cruelty-free" can mean the product was not tested on animals, but the product does contain animal-derived products.
Both are champions for animal rights and will hopefully be interchangeable in the near future.
In the meantime, it's best to check your beauty products are both vegan and cruelty-free via this in-depth Cruelty-Free Brand Guide.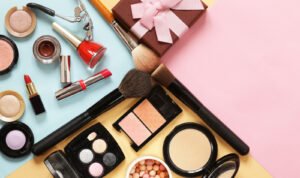 Non-Vegan Makeup Ingredients
Choosing vegan-friendly beauty products has never been easier – but it still requires a little diligence to ensure you're making an aligned decision.
This means becoming familiar with non-vegan ingredients that often find their way into skincare and makeup products.
The most common non-vegan ingredients found in beauty products are:
Collagen
Gelatin
Beeswax
Lanolin
Carmine
Cholesterol
Silk powder
Animal-derived glycerin
These ingredients are just the start. To ensure you're buying vegan beauty products look out for vegan-certified labels.
Beauty Product Labels and Certifications
Makeup, beauty, and skincare products are covered in logos, labels, and seals. It's almost an art in itself to identify which ones are important and which ones aren't.
But we've got you covered.
Here are the most important vegan beauty product labels and certifications and what they mean:
1. Leaping Bunny
Label Meaning: Cruelty-Free
The Coalition for Consumer Information on Cosmetics (CCIC) is an organization made up of eight national animal protection groups which banded together to make shopping for cruelty-free products easier and more trustworthy through their internationally recognized Leaping Bunny program (1). Their leaping bunny logo certifies the product is 100% cruelty-free after meeting their uncompromising criteria.
2. Vegan Society
Label meaning: Vegan & Cruelty-Free
The Vegan Society
(2)
is a UK-based organization dedicated to the worldwide recognition of veganism. Their seal certifies that the product is 100% free from animal products.
3. Vegan Certified
Label meaning: Vegan & Cruelty-Free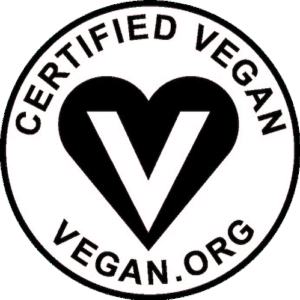 The Certified Vegan (3) logo is a registered trademark (think the Kosher trademark) for products that do not contain animal products or by-products and have not been tested on animals. AKA Vegan and cruelty-free.
Benefits of Vegan Skincare
There are good reasons why vegan skincare is one of the fastest-growing areas in the beauty industry.
As more people opt for healthier, cleaner, and kinder products we can start to see the change we want to be in the world.
Here are the top benefits of vegan skincare:
1. Avoid toxins & harmful ingredients
The world has seen the drastic benefits of a vegan diet, so why wouldn't the same logic apply to skincare or any other vegan lifestyle change?
By choosing vegan beauty products you're more likely to avoid toxins, unclean and unsafe ingredients found in non-vegan products.
This is because vegan beauty and cosmetic brands actively promote cleaner products due to their customers being more ingredient-conscious.
2. Improve skin quality
Many of the harsh chemicals found in non-vegan products, such as synthetic fragrance, parabens, petroleum, and synthetic colorants, cause minor and major skin irritations. Even worse, these chemicals are often used as fillers, meaning they have no substance or purpose, irritating your skin and harming the environment in the process.
Opting for vegan skincare products means choosing quality for your skin. And your skin will thank you for it later in life.
3. Long-term benefits
A consistent vegan skincare routine will work wonders in the long-term.
This is because vegan skincare products are packed with minerals, vitamins and antioxidants which are long proven to nourish skin long-term.
4. Kinder to animals
Choosing vegan makeup and beauty products also helps out our fellow earthlings.
Much like a vegan diet, a cruelty-free skincare routine is kinder to animals, as it rids the need to use animals or their body parts in any capacity.
Fortunately, animal rights have been on the rise in recent years. This has put major cosmetic brands under harsh scrutiny for their ingredients and testing processes, and in turn, resulted in a dramatic spike in vegan and cruelty-free options for consumers.
Today's market makes it easier than ever for consumers to find their favorite 'holy grail' cosmetic item among a vast array of vegan and cruelty-free beauty brands. By consciously buying these products, we are actively lowering the demand for products being produced by animal testing.
5. Better for the planet
Plant-based beauty products also ease the strain on the Earth's resources.
Animal agriculture is extremely energy-intensive. It is also one of the leading emitters of greenhouse gases such as carbon dioxide, methane, and nitrous oxide, into the environment.
Vegan beauty products are a more efficient use of our resources, as they need less energy from fossil fuels, less land, and less water. By removing animal products from our skincare and beauty routines, we can play our part in dramatically reducing our impact on the environment.
Many vegan brands are also very conscious of packaging. Products that would typically clog our landfills are now being recycled to create packaging. Brands like Pacifica Beauty (5), commonly featured in Vegancuts boxes, even boast their own recycling program.
In a world where ecosystems we depend on are being challenged by pollution and waste, every bit of conscious action counts— for us and generations to come.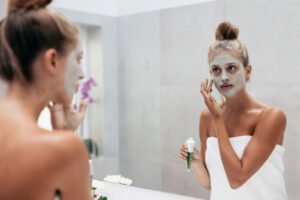 As monthly curators of vegan beauty boxes, we work with the world's best vegan skincare companies.
It's not always easy to tell which companies are both vegan and cruelty-free, but luckily there are a lot of useful resources out there to help you make conscious decisions – like these vegan apps.
At Vegancuts we work alongside the best vegan beauty companies around the world and always ensure curated products are 100% vegan and completely cruelty-free.
Here are some of the vegan brands we've worked with that you know you can trust:
Derma E is an eco-ethical brand that ensures all its products are 100% Vegan, GMO-Free, Cruelty-Free, and do not contain harmful chemicals. It's not uncommon to see Derma E in our monthly Beauty Boxes.
ACURE is a stand-out vegan beauty company. Their motto is 100% vegan, 0% pretentious and they live up to it by offering quality vegan and cruelty-free, always. It's no surprise ACURE made an appearance in our March 2021 Beauty Box.
Nuria Beauty produces high-quality beauty and skincare products that are lifestyle-focused – not simply based on skin type. Their products are always 100% vegan, cruelty-free, and free from toxins. We highly recommend their Calm Daily Moisturizer & Triple Action Eye Cream.
UpCircle has formulated an award-winning face moisturizer that uses 99% completely natural ingredients like Shea Butter, Cocoa Butter and Aloe Vera. These clean ingredients combined with Vitamin E rich Argan Oil means you'll be hard-pressed to find a face cream more deserving of nourishing your skin.
Skinveda is a beauty brand that balances nature and science to produce 100% vegan and cruelty-free skincare products you can trust. Skinveda actually translates to 'science of the skin' and the brand focuses heavily on bringing Ayurvedic healing into their products.
Balanced Guru takes a holistic approach to beauty. Their products range from skincare, haircare, aromatherapy, and body care. Their products are vegan, cruelty-free and organic.
Glow For A Cause ensures all its products are as natural as possible. This natural approach to beauty means their skincare range is vegan, non-toxic, and high-quality.
See our full list of Vegan Beauty Brands.
How to Get Started with Vegan Skincare
Whether you're vegan or just looking to make cleaner makeup and beauty choices, getting started with vegan skincare opens up a new door of possibility – and a whole lot of products.
Swapping out your favorite beauty products for vegan and cruelty-free options is a good way to start.
If you're looking to discover new vegan and cruelty-free options the Vegancuts Market has a wide range of quality vegan and cruelty-free beauty products you know you can trust. Or, if you'd prefer, the Discovery Beauty Box is a carefully curated vegan beauty box that gets delivered right to your door each month.
Vegan Skincare Routine:
A vegan skincare routine is like any skincare routine, except you'll want to switch out non-vegan products for healthier vegan ones.
We've put together a vegan skincare routine using 100% vegan and cruelty-free products that you can apply to your daily and nightly routines.
Step 1: Facial cleansing
Cleaning your face is the foundation of skincare.
For skin to completely absorb skincare products, you first need to remove dirt and oil that builds up throughout the day and night. We recommend cleaning your face twice a day. Once in the morning and once at night, before bed.
There are a lot of great vegan facial cleansers, but we really love SeSpring's Cleanse It Out Gel Cleanser, which featured in our March Beauty Box.
Step 2: Toning
Once your skin is clean, the next step is to tone.
High-quality facial toners won't sit heavily on your face. Instead, they should prepare your face to absorb important and rejuvenating ingredients. Check out the Vegancuts Market for ethical and non-toxic facial toners.
Step 3: Apply serum
Serum isn't quite toner, but isn't moisturizer either. A lot of people skip serums altogether because they don't know exactly how to use them.
However, serums should be an essential step in your skincare routine. This is because serum has high concentrations of hydrating ingredients that help lock in moisture. For that reason, serums work best after cleansing and before moisturizing.
Palmetto Derma's Collagen Booster & Restoration Serum is a great vegan anti-aging serum.
Step 4: Apply eye cream
Eyes, which are prone to wrinkles and dark circles, should be treated with a special eye cream. We recommend Nuria Beauty's Triple Action Eye Cream which uses an ancient Korean formula. This can be used in the morning or night or both.
Step 5: Moisturizing
Think of your whole skincare routine up to this point as adding layers. Then moisturizing is going to lock everything in.
Moisturizing is a fundamental part of any skincare routine, and luckily there's plenty of vegan moisturizers out there no matter your skin type.
Step 6: Use a face roller
Face rolling has many benefits from reducing puffiness to relaxation benefits.
We recommend the Black Obsidian facial roller which is an alternative to a Jade roller. This roller is made from volcanic glass.
Step 7: Add oils
Adding oils as the last step in your skincare routine can greatly help your skin retain moisture and repair itself.
Balanced Guru's organic Soothe Me oil blends together olive, avocado, and jojoba oils along with arnica extract and encapsulated shitake mushrooms and goji berries.
When adding oils in the morning, it's best to do so before applying sunscreen and makeup.
Other skincare tips
Facial steaming is an extremely easy way to detoxify your skin naturally with just a towel and a bowl.
Just boil some water in a bowl and place a towel over your head locking in the heat around the outside of the bowl. Let your face soak up the steam locked inside. In just 5 to 10 minutes, you'll have opened up your pores and this is a great time to exfoliate or apply a face mask.
Pro tip: Drink more water
At the end of the day, staying hydrated is one of the easiest and affordable ways to keep your skin healthy.
Discover New Vegan Beauty Products
The world of vegan beauty is changing rapidly and there are new products hitting the market every month.
Vegancuts curate a 100% vegan Beauty Box containing the very best vegan and cruelty-free products. Each box comes with 4+ items delivered each month.
Get $5 off your first beauty box by using the coupon code: veganskincare at the checkout.