Whether you're vegan-curious or have been vegan for 5 years, 5 weeks, or 5 minutes, you're bound to find yourself in conversation with someone at some point about which celebrity has recently gone vegan, or stopped being vegan, or has written a vegan cookbook, or had a vegan wedding. Why does it matter to us what the celebs are doing?
Lots of celebs seem to go vegan—for a little or a long while—for the health benefits. (I'm looking at you, Bill Clinton.) While there's nothing wrong with shedding some excess pounds (and cholesterol points), it can give people the wrong idea about what it means to be vegan. If celebrities are your only exposure to the so-called vegan world, you might overlook that there are other reasons to go—and stay—vegan.
Fortunately, there are some great celebrity examples of dedicated veganism. The next time you hear someone gossipping about which celeb is about to ditch leather or take up tofu, be prepared to add something to the conversation. Read on to learn about some of our favorite long-time vegan celebs in Hollywood.
A Few of Our Favorite Vegan Celebrities
Snoop Dogg has been making headlines for potentially influencing [7] KFC's decision to try out KFC Beyond Chicken, as well as recently being the face of Dunkin' Donuts releasing it's Beyond Meat breakfast sandwich. Snoop Dogg, though being unclear if he's fully vegan, is a big proponent of the vegan lifestyle.
Curious to try vegan yourself?
does the hard work for you every month by bringing you 10+ of the most unique and delicious Vegan foods through the Vegancuts Snack Box. Learn more about the Snack Box here.
Miley Cyrus is well-known for being an animal lover and has been an activist in the last few years. Every red carpet moment she has, she takes the opportunity to don custom vegan apparel and promote the idea that vegan fashion is the future. We love the message! We recently heard that she may no longer be a full-time vegan.
Joaquin Phoenix might occasionally lose his mind, but he hasn't lost his vegan ways. Raised vegan as one of five siblings, Phoenix stays busy working with Amnesty International, In Defense of Animals, and PETA. In 2013, he starred in a short film by PETA in which he appears to be drowning, in an effort to draw attention to the inhumane consumption of animal products.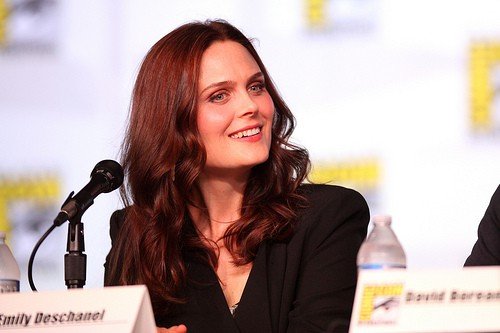 Emily Deschanel went vegetarian in high school and vegan soon after and hasn't looked back since. She uses her role on the TV show Bones to relay messages about the importance of veganism in a subtle, non-preachy way. Her character on the show is an outspoken vegetarian, and Deschanel frequently recommends animal issues to incorporate into the show's plot. When she's not filming the show, Deschanel is an ardent animal rights activist and has received several awards for her efforts.
Woody Harrelson has been vegan for over 25 years. He initially kicked dairy to clear up his skin, but soon found himself inspired to go vegan for ethical reasons. He's also a raw foodist, which is probably pretty easy for a famous actor, but he claims raw food helps his body work its best. He's super strict about the vegan thing, but not as strict about the raw foods and admits to occasionally being tempted by cooked food. Who isn't?
Moby has been a vegan of more than 30 years, Moby is a product animal activist, a producer of a vegan music festival called Circle V, and owns a restaurant in L.A. called Little Pine that gives all profits to animal charities. Now that's an amazing vegan!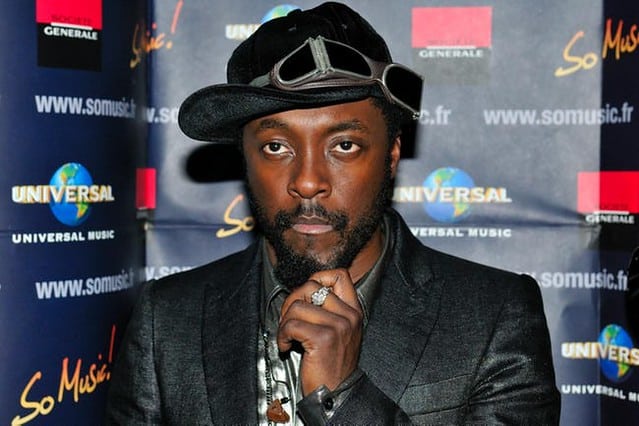 Will.i.am is a vegan singer and producer is most well-known for being a member of the Black Eyed Peas. Now's he's a judge on The Voice UK. He considers himself to be "violently vegan" according to an interview with The Sunday Times, and is hoping to get a book deal for a vegan cookbook in order to help his fans become healthier.
Kevin Smith is a director, actor, comedian, podcaster (and more) and made headlines in 2019 after losing over 50 pounds going vegan. After suffering what is called "The Widowmaker", his daughter, Harley Quinn Smith, made him go vegan to save his life!
Mayim Bialik is a dedicated vegan and mom of two boys. If you're a child of the '90s, you probably think of her as Blossom (from the TV show of same name), but her TV roles haven't revealed much about her personal ethics. Bialik wrote a parenting book in which she talks about her family's vegan diet and blogs about her life as a vegan actress and mother. Bialik even persuaded the cast of The Big Bang Theory to use vegan (and kosher) pies in the filming of a pie-eating contest, which she said was more like a pie-face-smashing contest. Maybe they should have taken a bite of those delicious noms!
Liam Hemsworth on a Hunger Games press tour, Liam got the flu. Co-star Woody Harrelson encouraged him to eat raw vegetables to stay energetic and recover quicker. Since then, he's felt great ever since!
Jenna Dewan hasn't eaten animal products since the age of 10 and has since taught this kind diet to her daughter, Everly. Like many other vegans, she decided to go vegan after watching a documentary about slaughterhouses.
Alicia Silverstone has been a vegan for over two decades and has made a new career out of her website "The Kind Life" and her subsequent cookbooks. She celebrates and encourages an eco-friendly and vegan lifestyle on her social media each and every day in hopes of influencing her fans to make kinder choices.
All this celeb talk makes me want to sit back, nosh some vegan pie, and watch some movies! Who is your favorite vegan celebrity?
brings you 10+ of the most unique and delicious Vegan foods through the Vegancuts Snack Box. Learn more about the Snack Box here.
Photo Credits: