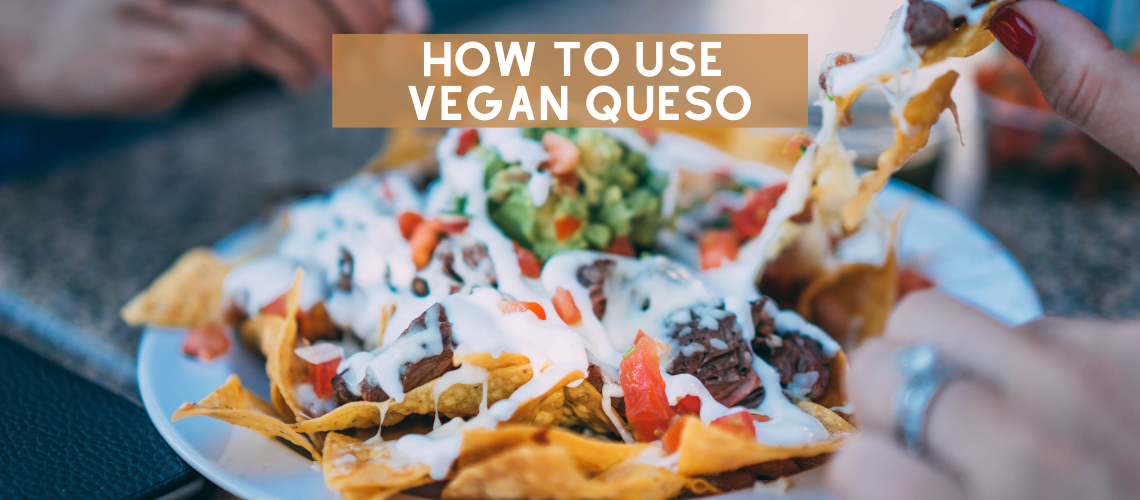 How to Use Vegan Queso In Your Favorite Recipes
What better way to demonstrate some self-care than with a cheesy, spicy, dreamy queso dip? Whether you're pulling together a plate of epic nachos, dipping fries, or making it a taco night, vegan queso is your go-to BFF for all things cheesy.
What Is Queso?
Spanish for "cheese," queso is a bit more than your average cheese. Typically it's more like the consistency of a cheese sauce, minus the macaroni. Only, queso is spiced up with a bit of pepper, onion, and cumin.
You can DIY your own vegan queso with your favorite store-bought vegan cheese shreds (try a dairy-free cheddar or pepper jack), a bit of your favorite non-dairy milk, and a big dollop of vegan butter to make it saucy and creamy. Mix all together over low heat, add your spices, and let it get to that consistency you love. Then let the pouring, dipping, and dripping begin.
Not into making your own queso? That's okay! Plenty of vegan ready-made brands are now on the market, too. Check your local grocer for jarred options like Siete or Mother Raw. There may be local options in your area, too to explore.
…