What better way to demonstrate some self-care than with a cheesy, spicy, dreamy queso dip? Whether you're pulling together a plate of epic nachos, dipping fries, or making it a taco night, vegan queso is your go-to BFF for all things cheesy.
What Is Queso?
Spanish for "cheese," queso is a bit more than your average cheese. Typically it's more like the consistency of a cheese sauce, minus the macaroni. Only, queso is spiced up with a bit of pepper, onion, and cumin.
You can DIY your own vegan queso with your favorite store-bought vegan cheese shreds (try a dairy-free cheddar or pepper jack), a bit of your favorite non-dairy milk, and a big dollop of vegan butter to make it saucy and creamy. Mix all together over low heat, add your spices, and let it get to that consistency you love. Then let the pouring, dipping, and dripping begin.
Not into making your own queso? That's okay! Plenty of vegan ready-made brands are now on the market, too. Check your local grocer for jarred options like Siete or Mother Raw. There may be local options in your area, too to explore.
7-Layer Dip
You need:
Warmed Queso
Prepared guacamole
Vegan sour cream
Prepared guacamole
Black olives
Green onions
Lettuce
Tomato
Instructions: Layer a few spoonfuls of each ingredient into a cup or bowl. Serve with your favorite chips or veggies.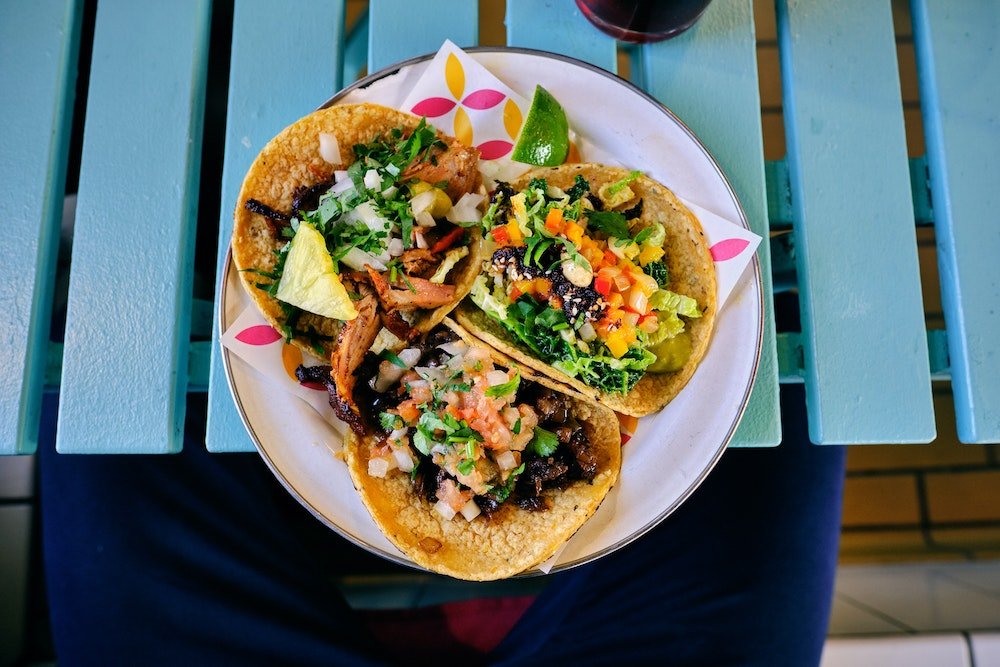 Nacho Mom's Black Beans & Rice
You need:
Vegan Queso
Rice (brown or white)
1 can of black beans
1 Ripe avocado
Vegan sour cream

Instructions
1. Cook rice or heat leftover rice
2. Mix rice with the desired amount of heated queso
3. Open and rinse a can of black beans
4. Top the rice mixture with beans, avocado slices, and vegan sour cream
More Ways to Enjoy Vegan Queso
Add to any of the following dishes:
Nachos
Tacos
Burritos
Baked potatoes and fries
Raw or cooked vegetables
Veggie burgers, dogs or nuggets
Macaroni and cheese
Quesadillas
Fajitas
Soups or chili
Sandwiches or wraps
Enchiladas, lasagna or any pasta
Looking for more vegan cheesy recipes? Check out this guide.