When it comes to finding the best vegan hair products it's important to be mindful of ingredients and the brand's testing practices.
Luckily, with more conscious hair care products available than ever before, there are a wide range of cruelty-free shampoos and conditioners, as well as vegan sprays, gels, and serums on the market.
As vegan Beauty Box curators, we've tried and tested the best – and the worst – vegan hair products, so you don't have to.
As for the next vegan hair care product in our Beauty Box… well, you'll just need to wait.
1. Marakesh Hair Oil – Earthly Body
Earthly Body are known for developing some of the best organic hair products on the market. Their leave-in treatment oil works great for detangling frizzy or stubborn hair while adding shine.
As both a vegan and cruelty-free product with high-quality minimalist ingredients, it's no wonder it has featured in the Vegancuts Beauty Box recently.
Key ingredients: Morrocan Argan Oil, Hemp Seed Oil, Panthenol, Botanical Extracts
2. Replenish Mask – Authentic Beauty Concept
If you have damaged hair, Authentic Beauty Concept's Replenish Mask works to strengthen hair fiber and seal. the cuticle.
The brand has a wide range of vegan and cruelty-free haircare products for hydrating, repairing, and adding glow to hair.
Key ingredients: Maple and pecan nut, hydrolyzed soy protein, guar extract
3. Invigorating Hair Oil – Śaiva
Śaiva's hair oil uses natural ingredients to combat hair loss and even greying hair. It's a good option for those seeking a vegan solution to fixing damaged hair.
The blend of high-quality ingredients work together to assist hair growth, prevent dehydration and maintain the health of the scalp.
Key ingredients: Coconut Oil, Pumpkin Seed Oil, Avocado Oil, Castor Seed Oil & more.
4. Gro Hair Serum – Vegamour
Unsurprisingly, Gro Hair Serum is all about growing thicker, healthier, and denser hair – and with natural ingredients.
The product is designed for those who have experienced hair thinner or loss. Vegamour state the foam serum can help increase hair density up to 50%.
Key ingredients: Tumeric, Caffeine, Nicotania Benthamiana, Red Cover & Mung Bean
5. Coconut Argan Oil – Sun Bum
Looking to add a little shine to your hair without the nasty, weighty products? Sun Bum has a vegan and cruelty-free hair oil that's lightweight, natural and "smells like summer".
The spray takes just 1-3 pumps to get beachy vibes in your hair, which is perfect when you're on the go.
Key ingredients: Argan, Sweet Almond and Sunflower Seeds
Cruelty-Free Shampoo & Conditioners
Shampoo and conditioner are staples of hair care. There are more vegan hair cleaning products on the market than ever before.
Here are some of the best vegan and cruelty-free shampoo and conditioners.
6. Shampoo Bar – Superzero
Superzero's Shampoo Bar takes conscious haircare to whole new levels.
The brand prides itself on "no harm beauty" where their products are not only animal-friendly but also zero waste. In fact, Superzero's shampoo bar has a carbon footprint of approximately 90% less than a lot of liquid shampoos.
If you've never used a shampoo bar before – now might be the time to switch. The world will thank you for it.
Key ingredients: Sodium Cocoyl Isethionate
, Water
, Shea Butter, Avocado Oil, Citric Acid, Lavender Oil, Mint Leaf Extract, Rosewood Wood Oil.
7. Rosemary & Cocoa Dry Shampoo – ACURE
If you've been vegan for some time you've probably heard of ACURE. The beauty brand is a leader in affordable vegan and cruelty-free skin and hair care.
ACURE's Dry Shampoo is one of their most convenient haircare products. The shampoo has one job and it does it well.
The short, but colorful, list of ingredients are all-natural and paraben-free.
Key ingredients:Corn starch, arrowroot powder, kaolin clay, Rosemary oil, Peppermint oil, Cocoa powder
8. Organic Dry Shampoo Powder – Green & Gorgeous Organics
This organic dry shampoo set is the more effective natural solution to washing your hair. The zero-water solution means you can wash your hair even when you're skipping a shower.
The shampoo also paraben-free and comes in travel-sized eco-friendly packaging.
Key ingredients: Organic Arrowroot Powder, Organic Brown Rice Powder, Organic Horsetail (Shavegrass) Powder, All Natural Clay, Aluminum-Free Baking Soda, Organic Essential Oils
9. Beauty Power Shampoo – Pacifica
Pacifica and one of the best vegan beauty brands around, so it's no surprise they have a leading vegan shampoo option.
Their 'Strong and Long' moisturizing shampoo is designed to revive damaged hair with this mild foaming product. The coconut-scented shampoo is suitable for all hair types.
Key ingredients: Aloe leaf juice, vitamin B, citric acid, hydrolyzed rice protein, guar gum, coconut oil
10. Kelp Mint Volumizing Shampoo – 100% Pure
Sea kelp is a natural volumizer and 100% Pure has combined kelp with peppermint extract to stimulate hair growth. Add some vitamin b5 to the mix for shine, and you've got a high-rated vegan and cruelty-free shampoo.
Key ingredients: Organic Aloe, Rose Hydrosol, Peppermint Leaf Extract, Kelp Extract, Plant Cellulose, Virgin Coconut Oil
11. Nourishing Lavender Shampoo -Avalon Organics
Avalon Organics' natural shampoo is vegan and cruelty-free and smells incredible.
The company also has a vegan conditioner too.
Key ingredients: Lime Oil, Citrus Lemon Peel Oil, Lavender Oil, Lavender, Quinoa Seed
12. Thick & Full Shampoo & Conditioner – Dermachange
Dermachange is on a mission to help support healthy hair growth. Their Thick & Full shampoo and conditioners target thin, damaged hair, and balance the PH levels in your roots and scalp.
Key ingredients: Coconut Oil, Aloe Vera, Vitamin B5, Orange Peel
Vegan Hair Care Brands List
If you want to explore more vegan and cruelty-free hair care companies, try out these businesses.
ACURE
Pacifica beauty
Super Zero
Derma E
BKind
Rahua
IGK
Gloss Moderne
Cot Hair
HEMPZ
Curlsmith
Pureology
Beachwaver Co.
Maria Nila
Meow Meow Tweet
REVERIE
Sudsatorium
Cake
EO Products
Sukin
The Wonder Seed
Want To Discover New Vegan Hair Care Products?
When it comes to self-care, we know hair is high on most people's lists. That's why vegan and cruelty-free hair products are often curated into the Vegancuts Beauty box.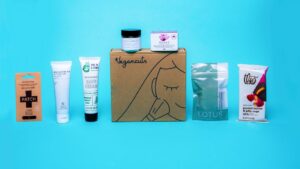 What's the next vegan hair product to make the cut? Well, that's a surprise. Visit the Vegancuts Beauty Box Page to learn more about what's included each month.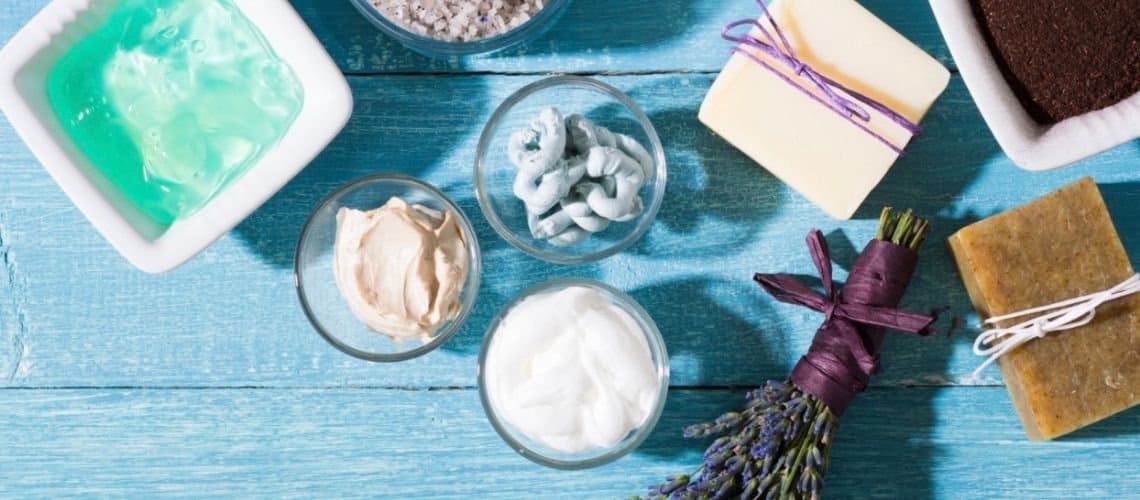 30 Must-Try Vegan Beauty Brands In 2021