Sustainability is front and center for many businesses nowadays. More business owners are realizing the importance to become more sustainable and eco-friendly.
That means, when it comes to corporate gift ideas, employers are on the lookout for sustainable gifts that align with their values.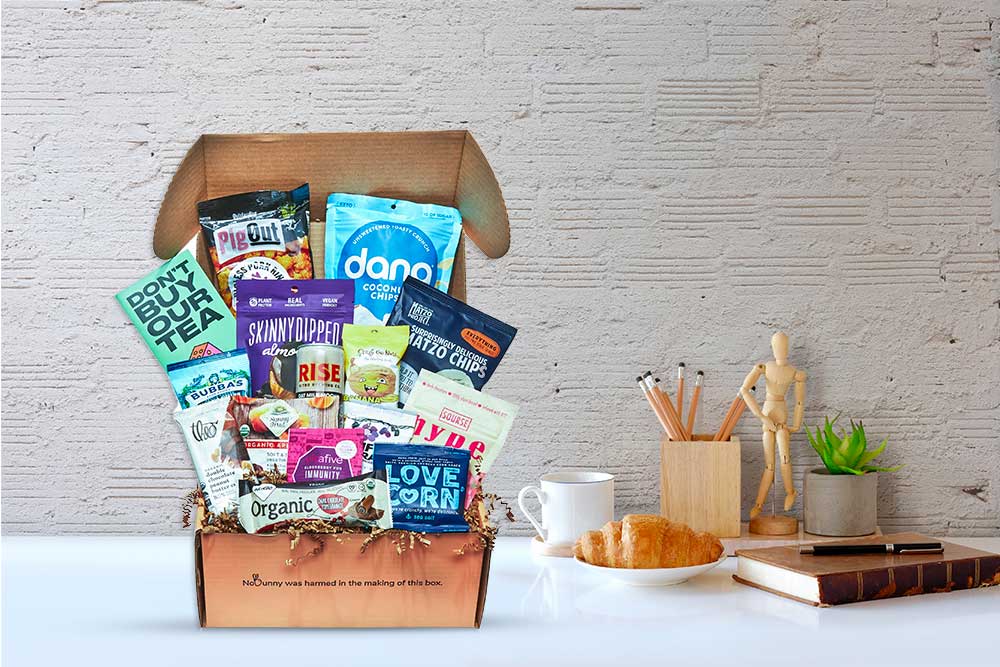 Treat employees with a sustainable snack box.
In fact, finding the perfect corporate gifts for your employees is more than a simple token of appreciation. It's bona fide acknowledgment of their hard work, sacrifices, and value.
Whether your employees are returning to the office or working from home, there's never been a better time to give your team a gift that shows your appreciation.
Why Sustainable Gifts?
Just like your team makes your business a better place, let your gifts make the world a better place, too. The world's leading scientists confirm climate change is having a real and devastating impact on our planet. This includes our ability to continue with business as usual.
"There's no more debating if climate change is a reality," according to Greenpeace (1). "Scientists agree: the world is getting warmer and human activity is largely responsible. Today, our planet is hotter than it has been in 2,000 years, and on track to grow hotter than it's been in two million years," the group notes on its website.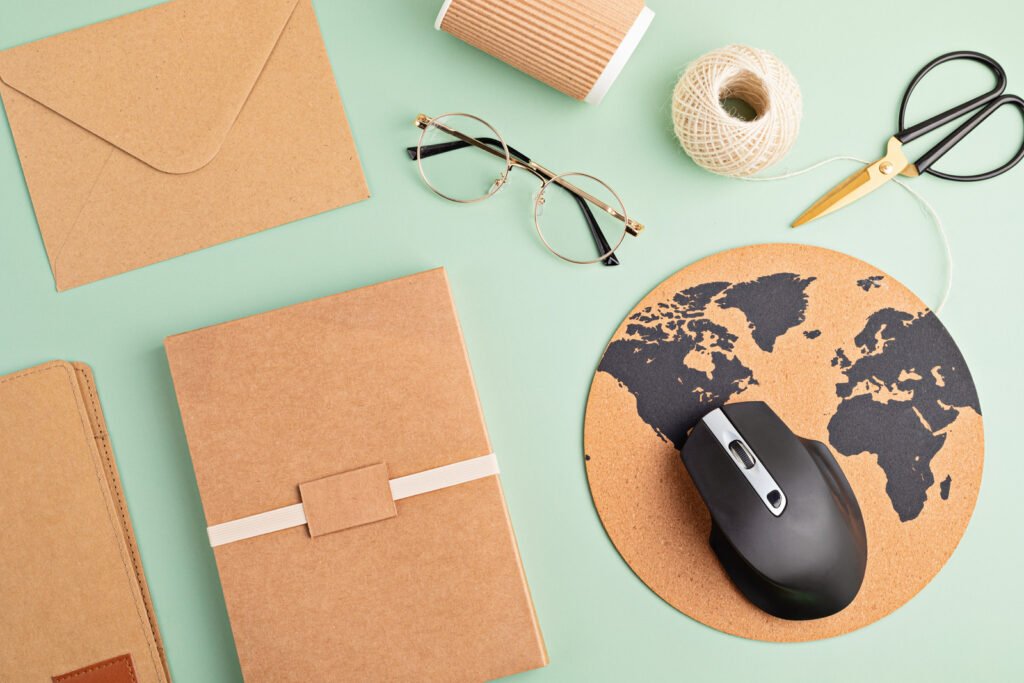 "The fossil fuels we burn to power our homes, businesses, cars and more all release carbon dioxide into the atmosphere, and deforestation for timber and agriculture is a major source of greenhouse gas emissions," Greenpeace notes, and this means the future of business and what we do right now, needs to take our impact into consideration.
In order to meet the Paris Agreement goal (2) to hold the increase in global average temperature to below 2°C and to achieve net-zero emissions in the second half of this century, every one of us needs to reevaluate our daily habits as well as our corporate ones.
Sustainable and eco-friendly corporate gift ideas are a perfect way to show your gratitude. Even if climate action and a healthier way of living for themselves and the planet are new to your team, the inherent value in thoughtful gifts is undeniable.
Should You Give Employees Gifts or Money?
The short answer? Both.
The size, history, and structure of your business will inform much of your decision regarding gift-giving. But keep in mind most employees depend on holiday bonuses. Many will plan their own gift purchases around their holiday bonuses. And in especially trying years, bonuses are more appreciated than ever.
"This year, with many workers going the extra mile, placing themselves at risk, and keeping the economy moving we do see specific companies, including big box retailers, grocery stores or food industry companies providing holiday bonuses to keep in step with the 'big guys' and recognize the important role these workers have played in 2020," Catherine Hartmann, the North America rewards leader at benefits consultancy Willis Towers Watson, told CNBC (3).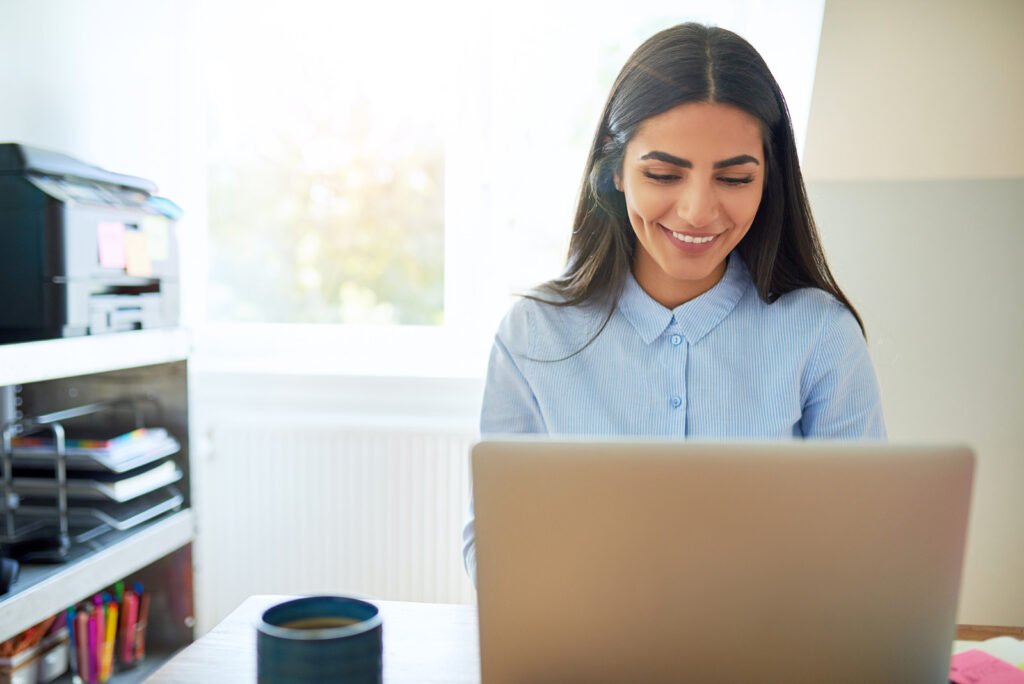 For some employers, this year may be especially hard to give bonuses, but any bit helps. Even extra paid time off could help employees make it through the season.
But whether your team bonuses are as big as you'd like them to be this year or not, corporate gifts also make for excellent team morale. They can help your team members feel more appreciated and connected. And this can make them ready to start the new year more motivated than ever.
And when these gifts take the planet into mind, too, it shows even more commitment and a deeper sense of responsibility.
Show up for your team, skip the disposable, the cheap, the underwhelming, and send gifts that show how much you really care about your employees and the planet we all share.
---
Check out the Vegancuts Market for a wide-range of sustainable gift ideas
---
The 10 Best Corporate Gift Ideas:
1. Reusable Coffee Mugs and Water Bottles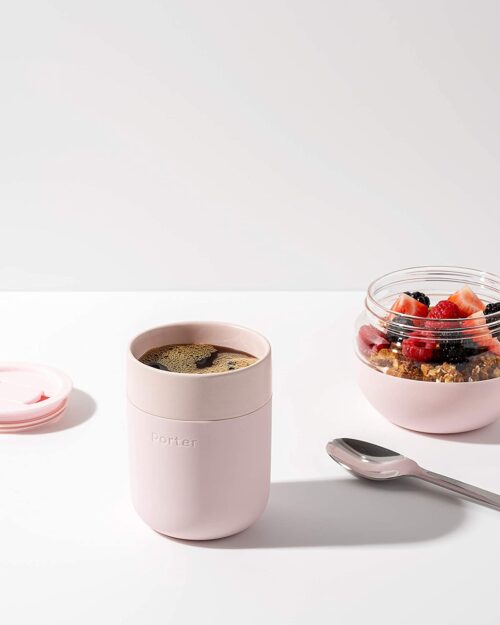 Yes, most of us are working at home. But reusable coffee cups and water bottles are still fantastic gifts that last. Pair it with a reusable eco lunch bento box, and you're shrinking your team's carbon footprints big time. Check out these mugs that double as bowls for oats or yogurt here, and reusable water bottle options here.
2. Zen Guru Massage Mat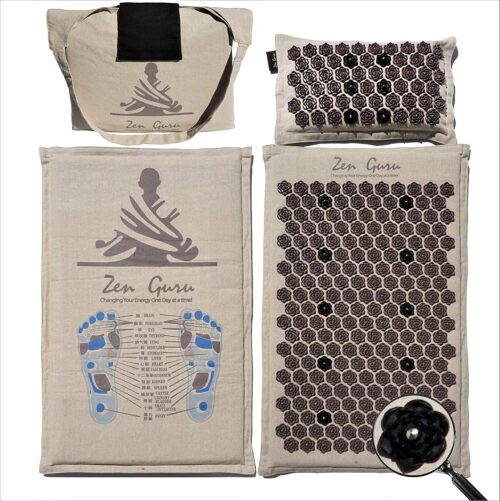 When you can't book your employees real in-person massages, you can give them the next best thing. Especially with this all-natural massage mat and pillow acupressure set. Get it here.
3. Vegan Snack & Beauty Boxes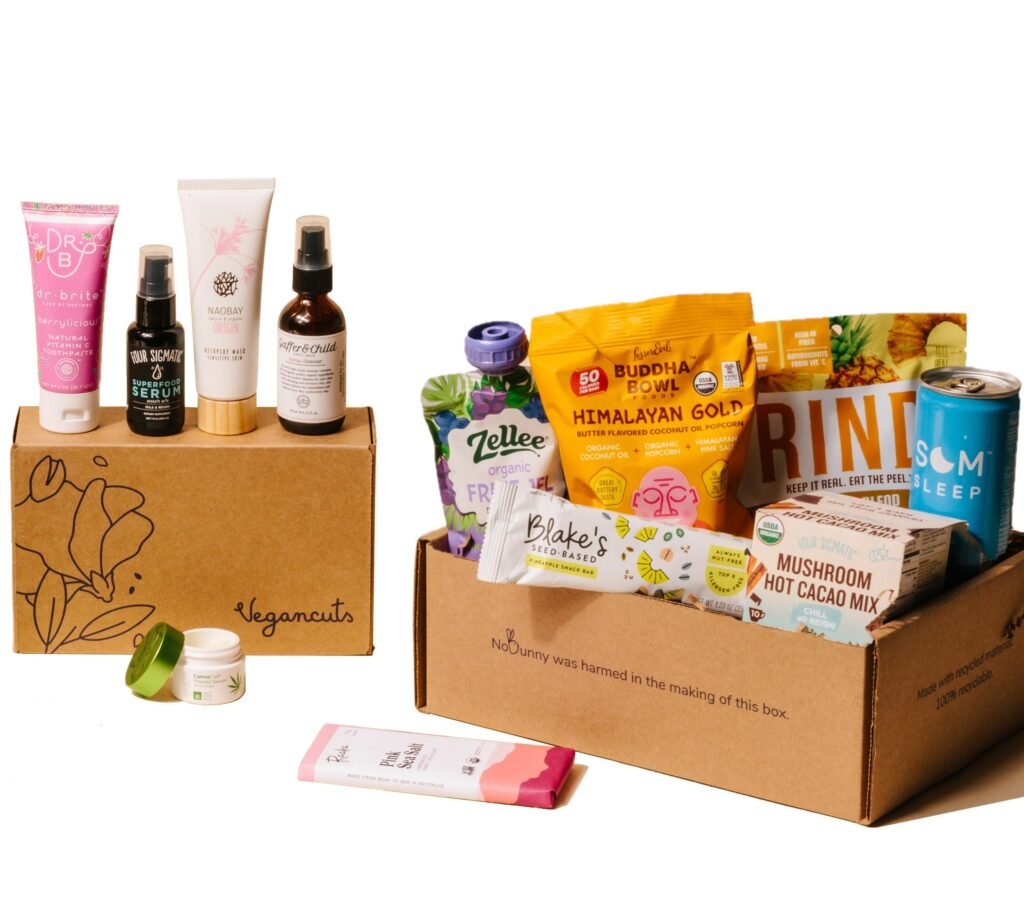 With so many people working from home these days, you can delight your team with a discovery box filled with snacks and treats or cruelty-free beauty products. The Vegancuts Corporate Boxes are all vegan and customizable. Order one or send a recurring monthly subscription. Check it out here.
4. Seed-Planting Kits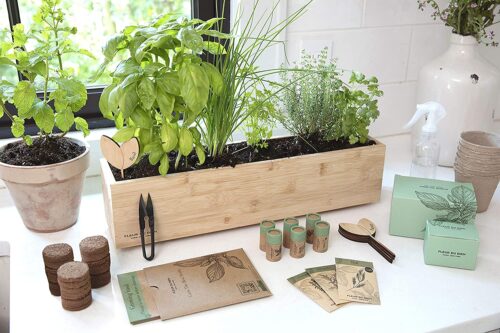 After COVID pushed many businesses to work from home, everyone is itching for some green. And while many companies often host corporate volunteer days, like planting trees together for a cause (4), that's not doable for the foreseeable future. But sending planting kits anyone can do at home, even if that's an apartment? That's a gift that truly keeps on giving. Get this windowsill herb kit here.
5. Bamboo Toilet Paper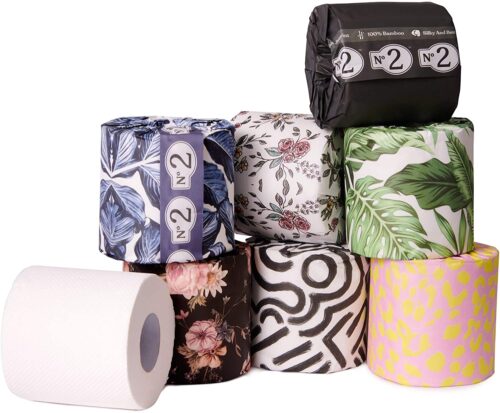 What's your corporate culture like? Does everyone enjoy a good joke? Well, this gift may make your team have a good laugh, but it's also practical. As cities across the globe brace for a second lockdown, toilet paper could once again be hard to find. Show your team you really care with No. 2's bamboo TP. Get it here.
6. Reusable Storage Bags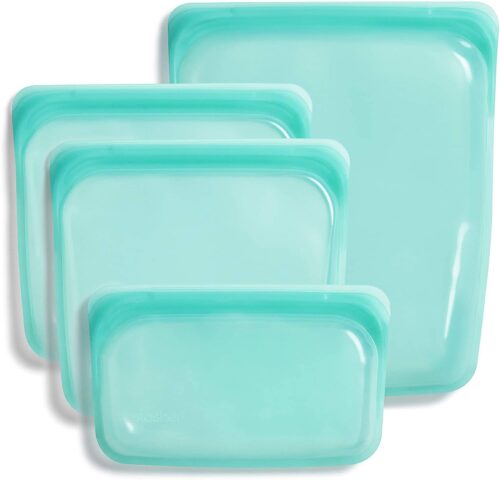 Don't think storage bags are an exciting gift? Think again. Stasher makes reusable silicone storage bags that will have your staff ooohing and aaahing like never before. Especially if they have kids. Send along some vegan cookies or other treats they can store in these and you've got the perfect thank you. Get the bags here.
7. Plant-Based Cookbooks
For the team that loves to cook, give that inspo with a healthy, fun, and full of surprises cookbook like this one from chef Chloe Coscarelli. She makes vegetables look and taste better than ever. Pair this with a Green Pan or another eco kitchen gadget for a really lovely holiday set. Get the book here.
8. Reusable Straws
The world is waking up to the effect of plastic straws. Reusable straws are now a must and Simply Straws has a travel-friendly glass straw, which makes an ideal corporate gift. Pair this with a reusable coffee mug or water bottle to let your team know you take sustainability seriously. It's the little things, right? Also, check out the VEHHE Metal Straws here.
9. Fair Trade Hot Chocolate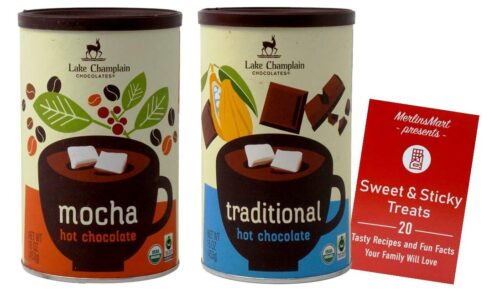 Chocolate is the perfect gift 365 days a year, right? Show your team they're the sweetest with Fair Trade chocolate mixes they can sip all year long. This bonus set comes with a cookbook, too. Get it here.
10. A (Paid) Home Spa Day
Self-care is an important part of cultivating a healthy corporate culture. And if there was ever a year we needed it most, 2020 is it. Give your team a paid day — or week! — off over the holidays. But don't stop there. Send them a cruelty-free bath kit so they can relax and unwind. This kit has it all with an eco soy candle, a bath bomb, and moisturizing cocoa butter for a gift that shows your team just how much you care. Get the bath kit here.
Interested in providing your team with sustainable gift boxes or in-office snacks?