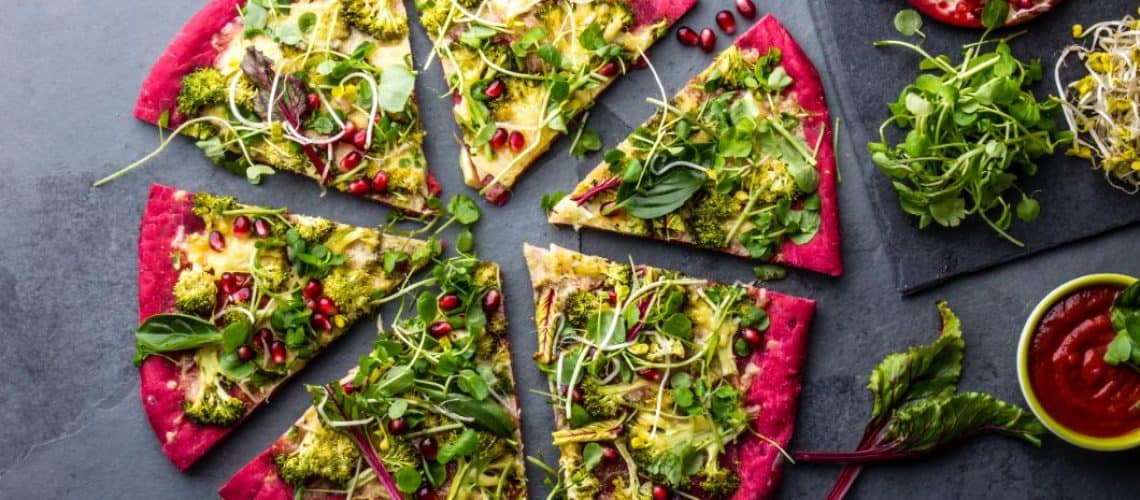 Easy Vegan Recipes That We Adore | Vegancuts
There is no shortage of vegan recipes out there, and it can sometimes be overwhelming trying to sift through all of the plant based goodness out there to zero in on something to actually get started on in the kitchen. 
That's why we've come up with a list of our absolute favorite recipes. 
Whether you're starting your morning, whipping up a quick and easy lunch, cooking for a big dinner date night, looking for a healthy option in the new year, or if you're looking to indulge in something extra delicious and decadent, this list covers all of your bases. 
Take a look below, hit your favorite, and make it happen.
Breakfast Recipes

Get your day started with these vegan breakfast recipe picks. 
Getting started in the kitchen with any of these is sure to make you happy to hear that alarm go off in the morning because tasty treats are on their way.
 
It's a classic choice; starting your day as a vegan with granola. We all know that. But all it takes is adding in a unique blend of flavors and seasonings each day, and you're setting yourself up to never get bored in the morning. This Asian Sesame Vanilla Granola recipe is one you won't forget, it's easy as ever, and it's packed with nutrients. Just add your favorite non dairy milk, and enjoy.

Travel to the gorgeous landscape of Germany in your own kitchen with this fresh take on a traditional German breakfast dish called Bauernfrühstück. Think of it as a tricked out tofu scramble breakfast with a little extra smokey kick to it. It's loaded with potatoes, veggies, tofu and herbs to get you going in the morning like a champion. This is a super simple to create recipe that can easily be shared between many friends, or just dig in all for yourself.

If you're a frittata fan, these vegan mexican frittata bites are for you. They have all of the flavor of a traditional frittata, but kicked up a notch with Mexican flare and crafted extra cute using mini muffin tins. There's something special about a handheld breakfast. Even better, you can get creative with these and try out different flavor combinations each day so your frittatas stay fly all year long.

There is no better way to power your morning than with a granola recipe filled with nutrients and flavor. This recipe is loaded with nut butter of your choice, coconut shreds, seeds, oats and more, and it'll get your through and slow moving morning like a boss. This recipe is also so simple to make on a Sunday night or Monday morning to keep you powered up all week long.

Who said breakfast has to be healthy? If you're looking to get a little wild on the weekend, these glazed mini lemon bundt cakes are sure to please. Plus, they're absolutely adorable. Golden brown on the outside and light, spongy interior to make your morning feel like a celebration.

This one's for those chilly mornings best for a warm, savory dish to cuddle up with. Even better, invite your friends over and bake up a weekend brunch filled with flavor and protein.

Whoever said vegans are sacrificing has never seen this recipe. A plant based take on a classic breakfast favorite, it couldn't be easier to cook up, and it will have you feeling like you're back at an old school diner from earlier days. If you're feeling extra wild, substitute the spinach and mushrooms for your favorite omelette add ons like vegan ham and cheese or broccoli and bell peppers.

If you've never incorporated chai into your recipes, we suggest you get on it ASAP. Chai adds a super unique flavor to any dish, and it can be added to almost any baked good for an unforgettable dining experience. These muffins are moist as can be, and they are the perfect baked goods to bring to a bake sale or any get together.
Lunch Recipes
Looking for something to keep you going strong into the second half of the day? We've compiled a list of some of our top recipes perfect for lunch time. Whether you're looking for a one of a kind sandwich idea or lighter fare to keep you on your toes, any of these will do the trick.

You don't need a grill to recreate a summer BBQ flavor at lunchtime. These smoky BBQ tempeh wraps are guaranteed to have you feeling like the sun is shining almost as bright as your lunch prep skills.

This panini brings intense flavors to a classic sandwich style that will deliver an unforgettable lunch filled with veggies. Pick your favorite sauce, or drizzle with sriracha and watch sparks ignite on your taste buds.

This might take the cake for the most adorable recipe on our list. These zucchini boats would be a hit for any lunch setting, plus they are loaded with chickpeas, so they're packed full of protein and flavor.

Lunch doesn't have to be a huge, intricate process. Sometimes, all we want is a quick and easy recipe to keep us going during the day. That's where this healthy sandwich/wrap comes in big. Fill with your favorite protein, top with your favorite sauce, and you're all set to keep moving forward.

Dinner Recipes
Whether it's date night, a big stay at home feast, or you are simply looking for recipes to get you through your week nights, these vegan dinner recipes are some of our current go to options.

Mix up sweet and savory flavors with this flatbread recipe perfect or any party. The combination of plum and onion blend together better than you would expect, and it is a sure thing to become a hit with your friends.

This classic style recipe is perfect for a healthy dinner with the added bonus of a very unique ingredient called Sacha Inchi. It has an earthy flavor and is packed with essential nutrients, plus it makes a wonderful crust.

If you haven't experimented with truffles in your savory dishes yet, we suggest you do so. This spinach mushroom mac & cheese recipe is the perfect way to do that. The ultimate blend of comfort food and elegance for an elevated family style meal.

Spice up your regular pizza night with this sauteed veggie version. Use a store bought crust or make your own. Top with your favourite vegan cheese or nooch based vegan parmesan cheese and voila! A perfect quick dinner that will satisfy even the pickiest of eaters.

Soup season or not, we are living for this vegan twist on a classic borscht. Full of hearty, iron-filled beets and fibre-packed cabbage, this healthy soup is perfect for a week when you know you'll be busy and need some serious leftovers.

Healthy Recipes
Sometimes we want to hit the brakes on indulging, and reign it in to live a more healthy, plant based lifestyle. Here's a few options you can choose from when you're feeling up to the challenge on ditching those decadent vegan recipes.

Healthy doesn't mean sacrificing flavor. These fruit spring rolls are a perfect example. They're super light, but filled with juicy fruit and veggies, and the peanut dipping sauce is to die for. So simple to make, so simple to enjoy.

If you have green tea noodles in your area, this is an absolute winner. What's great is that if you aren't able to secure them, regular soba noodles will still have you smiling ear to ear while enjoying this dish.

A refreshing salad with a punch of dill flavor. This cool cucumber salad is the perfect way to eat light and stay satisfied for hours after finishing.

No need to go spend $10 on a smoothie from your local juice shop. These can be made at home with very little effort and still have all of the flavor and nutrients you're looking for. This strawberry basil smoothie recipe is a staple in our routine.

Raw Dessert Recipes

Before we drop in our most indulgent picks of the list, we'd love to share a few of our favorite raw desserts that are a little bit lighter and a little bit more guilt free.

Raw dessert is a huge trend, and recipes like this one make it clear why. You can have all of the eye catching qualities of a baked dessert with less of the calories. This raw coffee cream cake is a must-make recipe for any special occasion or craft your own to turn heads at your next bake sale.

If you're a toffee fan, this recipe is a goldmine. It's super simple to make, it's perfect for sharing, and best of all, its 100% raw! Grab a bar, sit back and enjoy it with a cup of tea or coffee for a stellar night in.

Delicious Recipes
This is what we came for, right? Here is our list of mouthwatering, decadent, oh my gosh good recipes that are perfect to wow yourself or anyone your heart desires.

This is the definition of savory decadence. A platter of vegan nachos has our mouths watering just writing about it. Top with your favorite ingredients and share with friends for the big game or a house party. We can't get enough with vegan cheese, refried beans and avocado slices.

Indulge in this sweet treat you can drink using this simple dessert recipe. Chocolate covered bananas are a world class favorite, and this way you get to enjoy without any of the mess.

Vegan caramel has changed the game. This sundae calls for it with brownies and chocolate with a cherry on top. What could be better?

Chocolate and raspberries are a show stopping flavor combo, and this takes it one level higher by sitting them atop a moist and decadent vegan brownie.

A classic flavor combo: peanut butter and chocolate. This peanut butter cup cookie recipe calls for "pea-not" cups that are 100% nut free and taste just like peanut butter so you can have an allergen-free crowd pleaser!

Here's a cupcake recipe that will have vegans and non-vegans alike grabbing for seconds. Maple syrup and vegan bacon bits combine to create a cupcake that is truly unforgettable.

If you're a cheesecake lover, look no further! These mini tropical cheesecakes are as adorable as they are delicious, and they don't even require baking! Choose any fruit you like, mix it up, and watch as they disappear.